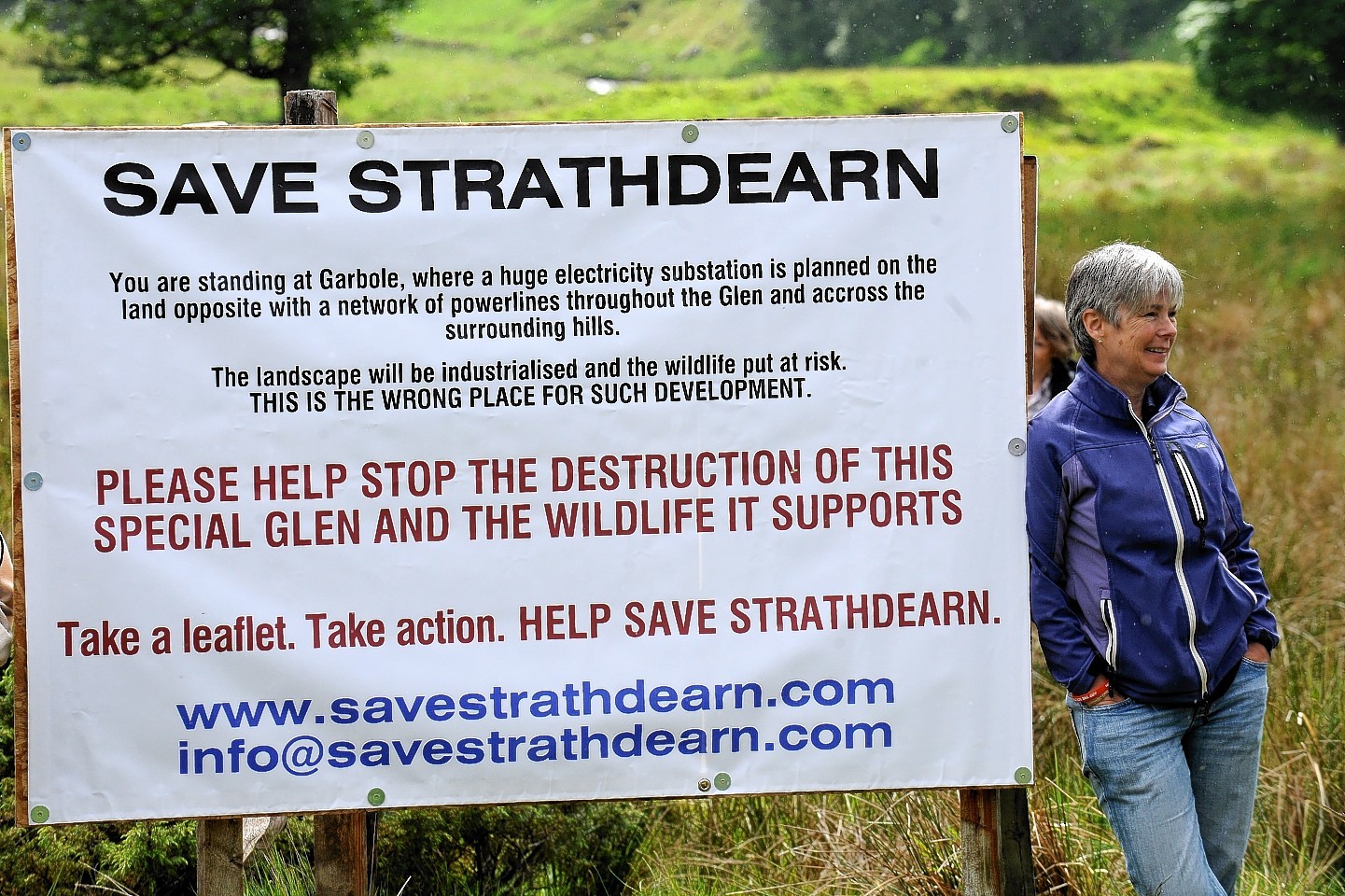 Campaigners are planning a second battle against plans to build a huge new electricity substation in the Highlands despite a partial victory over its location.
Members of Save Strathdearn say they still have concerns over the transport arrangements for construction of SSE's development.
The power company originally caused outrage when it selected a riverside site for the substation, which will be linked to a similar sub-station development at Knocknagael, near Inverness.
The developers backed down and chose a site in woodland further up the hill and away from the River Garbole. But local people are still concerned.
Pat Wells, of Save Strathdearn, said yesterday that residents would continue their campaign.
She added that there was also disappointment that SSE has refused to take part in a question and answer session during the exhibitions to allow people to ask questions in front of a group.
She said: "It is better than the original choice, which was in front of the historic bridge at Garbole.
"But it is disappointing that it is not higher up at the south end of the Farr windfarm.
"But at least it is out of the glen.
"We still don't know the footprint. All we have at the moment is a grid reference, which is meaningless."
The company is now preparing a planning application for the development and hopes to submit it by the end of the year.
If all goes well, the development, which includes a new power line, could be completed by 2018.
The energy firm says it is needed to provide proposed windfarms in the area with a grid connection.
Exact details of the new plans will be revealed at exhibitions in the local area later this month.
An SSE spokeswoman said: "We have worked hard to find something suitable in terms of the technical side of things."
Public exhibitions will be held at Strathdearn Hall, Tomatin, on Tuesday July 28, and at Strathnairn Hall, Daviot, from Wednesday July 29. Both exhibitions will be open from 2pm-7pm.