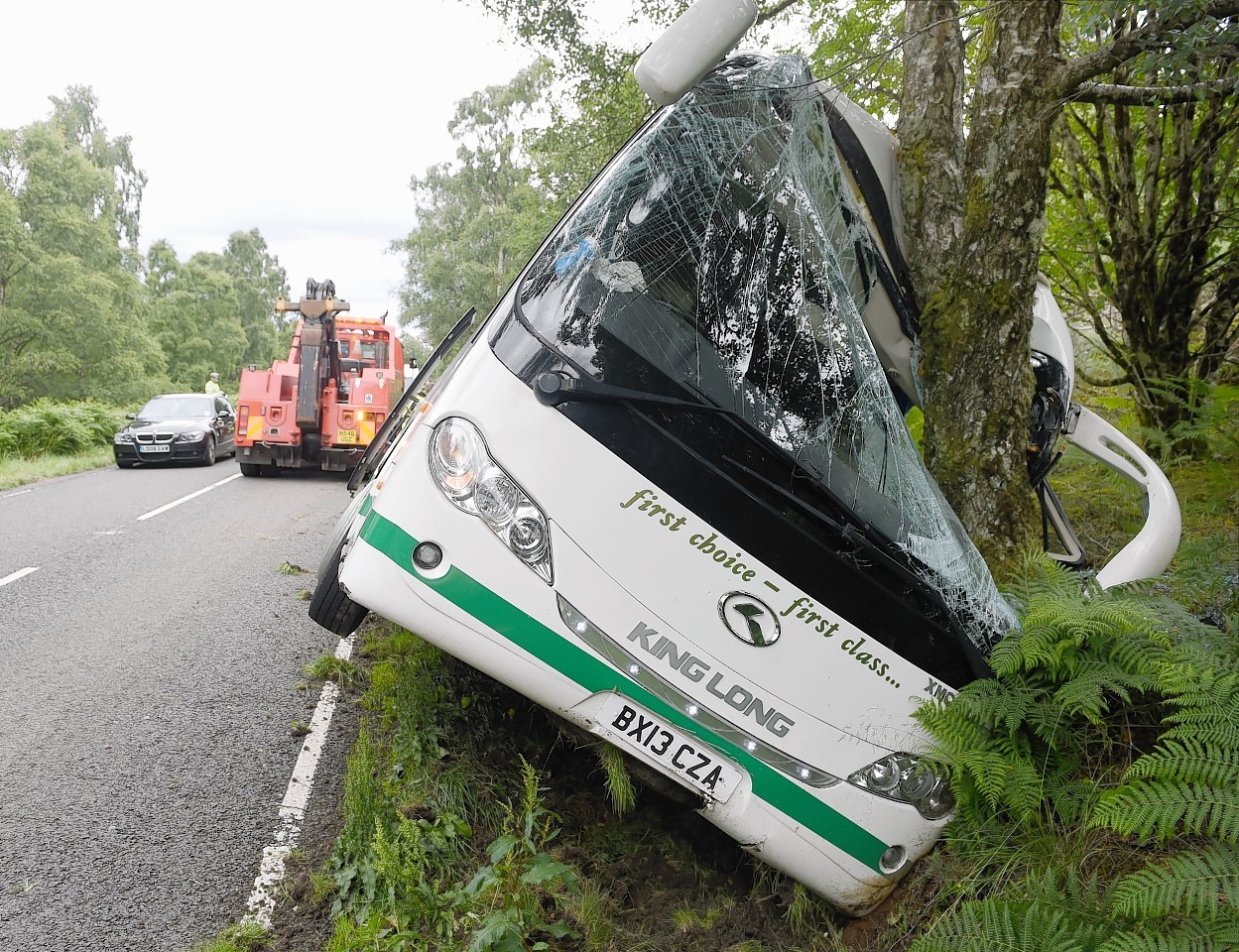 A coach load of tourists had a miraculous escape after their tour bus veered off one of the north's busiest roads before landing in a ditch.
The bus had 26 passengers on board when it crashed on the A82 near Fort Augustus around 1pm yesterday.
Remarkably, all those on board – including the driver – manage to free themselves from the vehicle.
Paramedics were called to examine the tourists – who are understood to have come from China to embark on a tour of the Highlands.
The main road was closed following the crash while the passengers and driver were checked out.
The bus's driver, Mhad Mohamad said the accident had been "very frightening" and happened after he moved to allow another coach heading north to pass by.
He said: "There was another coach coming the other way so I moved over and then that happened.
"It was very frightening. No one is injured so that is good."
The bus, which belongs to Stoke-on-Trent firm Baker's had, been travelling from Inverness to Fort William at the time.
The party had been collected in Edinburgh on Saturday before travelling north to stay the night in Inverness.
The group had just travelled past Loch Ness and were on their way to Fort William when the accident happened.
After being checked for injuries they were put on a replacement bus at the accident scene and taken to Fort William.
The road was closed for a short time after the accident, before police opened one lane of the trunk road to allow traffic to be released.
A police spokesman confirmed that they had been alerted to a bus that had "overturned".
He added: "Nobody was injured and fortunately it was not as serious as it initially sounded."
A spokesman for the ambulance service said paramedics had attended to check over the passengers.
He said: "We were notified by the police at 12.55pm about a coach on its side.
"The officers at the scene said that there was no obvious signs of any injury but due to the nature of the incident an ambulance was requested to attend.
"The crew arrived at the scene within nine minutes and checked the 26 people on board as well as the driver and found that there was no injuries.
"It seems to have been a very lucky escape."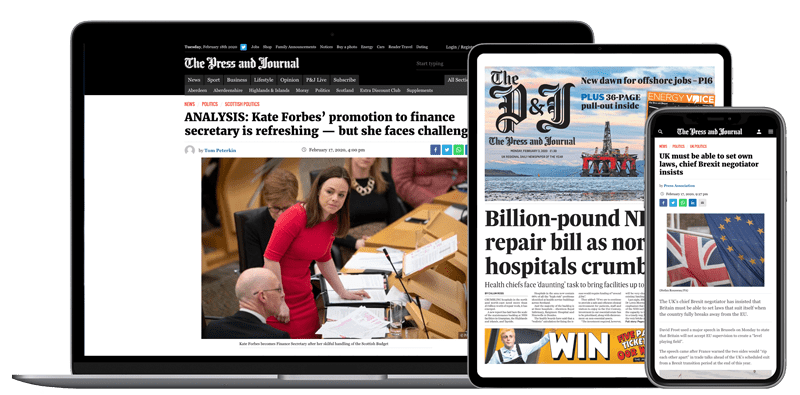 Help support quality local journalism … become a digital subscriber to The Press and Journal
For as little as £5.99 a month you can access all of our content, including Premium articles.
Subscribe