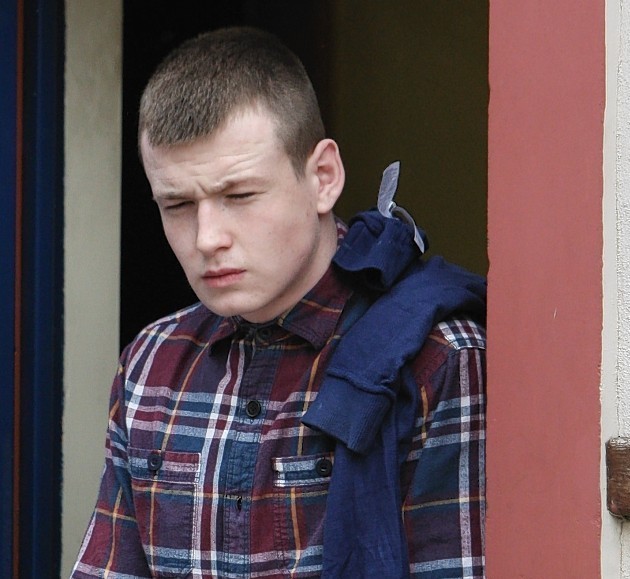 Police laid siege to a woman's house for more than an hour as her son rampaged through the home with a knife and threatened to kill himself.
Michael Stewart, 19, of 134 Benula Road, Inverness, appeared for sentence from custody at Inverness Sheriff Court yesterday having been remanded after the drama around 6pm on June 12 this year.
He was sent to detention for six months.
Sheriff David Hall said: "You got six months for a similar thing back in January. Your behaviour in your mother's house was atrocious and cannot be condoned by the courts."
The court was told that police reinforcements and a dog were called while the area was cordoned off and residents evacuated before officers smashed their way into the property.
Sheriff Hall heard that Stewart had taken an overdose of valium and other non prescription drugs before beginning his evening of destruction.
Defence lawyer Marc Dickson said his client had a troubled upbringing.
"His mother and sister were deeply concerned about him and not their own personal safety. He had taken an overdose of valium and other non prescription medicine and has little clear recollection of what happened.
"When he regained sobriety he apologised to the police officers involved. He is a young man with a number of difficulties in his life and lacks maturity."
Fiscal depute Ross Carvel said earlier: "He began to cut the underside of his arm, shouting he was going to kill himself. Then he went upstairs and started throwing and smashing things. After half an hour, his sister arrived and confronted him. He was covered in blood from the cut on his arm.
"She and her mother contacted police who arrived at 6.50pm and Stewart was at the front door brandishing a metal bar, waving it around his head within 10ft of the officers.
"Assistance was called for as the officers warned him they would deploy CS spray if he didn't drop it. Stewart then went back inside, smashed a glass panel on the door which he locked."
Mr Carvel added that Stewart then got another knife and barricaded himself in the house by pushing a washing machine and a table in front of the door.
The prosecutor went on: "The police dog was deployed and officers stationed outside all doors and windows while nearby residents were evacuated and the public cordoned off.
"He was again seen going from room to room before smashing another window, placing a belt round his neck and shouting: 'Tell my sister I love her'.
"Given the threat to life, police smashed their way into the house and an officer managed to spray CS gas into his face and neck when Stewart appeared at a window.
"He then went back upstairs and climbed on to a window ledge and said he was going to jump because the police dog was chasing him. He then lowered himself down to the ground where police grabbed him."