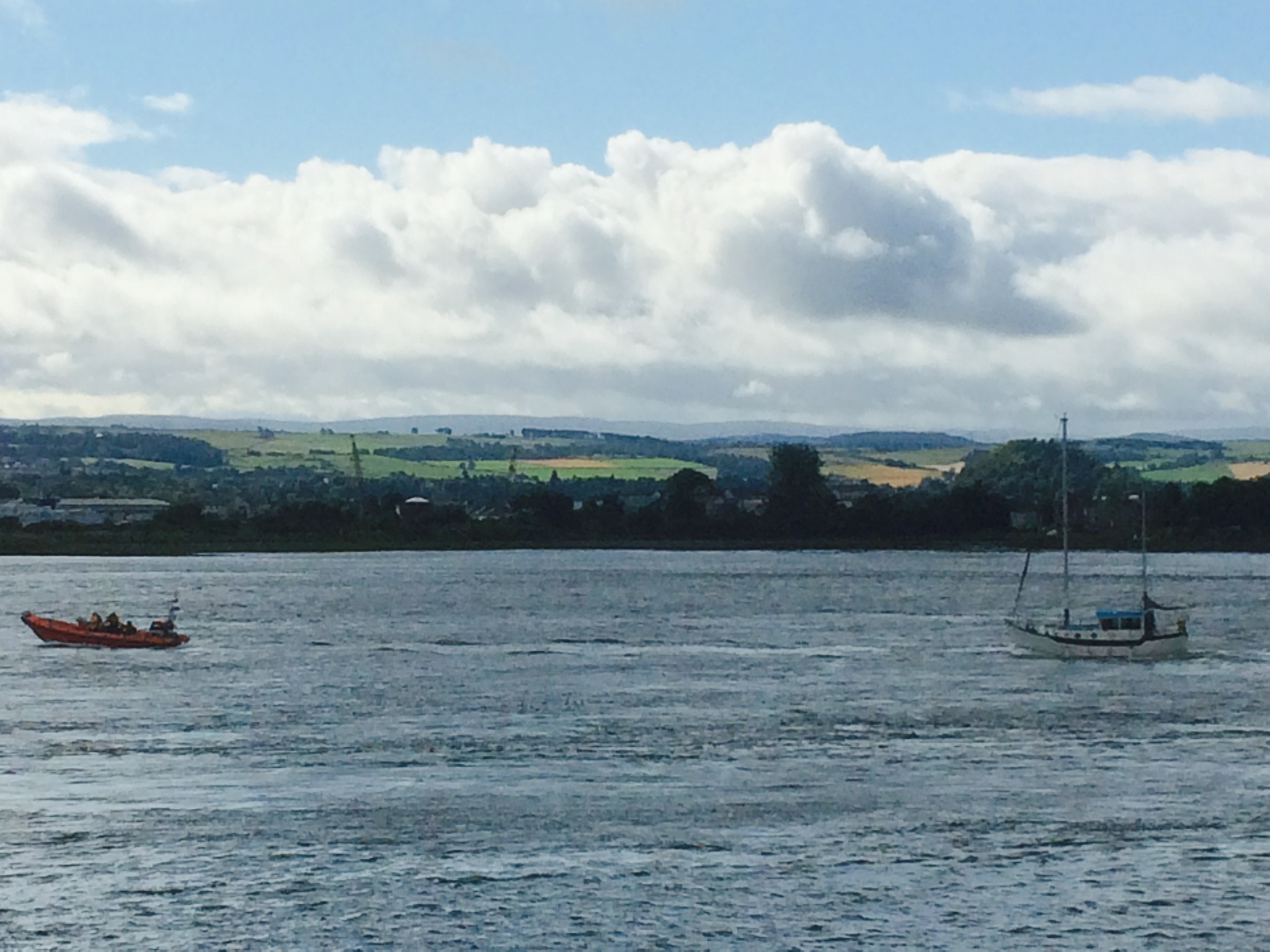 A north lifeboat crew have rescued a stricken yacht which was being pulled by fast tides towards a slipway.
The RNLI Kessock crew made the rescue after overhearing a mayday call while they were preparing for a routine training exercise on Sunday morning.
The 28ft yacht was leaving Inverness when it lost all power rounding Carnarc Point at the mouth of the harbour.
The vessel began to drift in the fast incoming tide towards the old ferry slipway at South Kessock, while attempts by the crew of two to hold the yacht on its anchor failed.
The lifeboat crew could see the unfolding drama from their base at North Kessock and launched in their Atlantic 85 class lifeboat Robert and Isobel Mowat to the aid of the stricken yacht at 10.50am.
The volunteer crew were able to attach a towline to the disabled vessel before it ran aground or hit the slipway at South Kessock.
The lifeboat was able to tow the yacht back to safety and brought it to Inverness Marina, where a coastguard rescue team from the Highland capital was able to secure the yacht at a berth.
Lifeboat helmsman Stan MacRae estimated that the tide was running at around 4- 5 knots as approached the yacht.
He said: "The two sailors did exactly the right in calling for help as soon they realised they were in difficulty and their anchor wasn't holding.
"If they had waited any longer before raising the alarm we might have been launching to a completely different situation."
The volunteer crew was stood down by 11.45am and continued with their training exercise.
They had almost been called into action earlier the same morning after Aberdeen Coastguard called on the lifeboat to launch just after 7.30am to assist police after reports of a dog in the water and a distressed owner on the shoreline.
Thankfully the dog was safely recovered and reunited with its owner before the lifeboat was required.