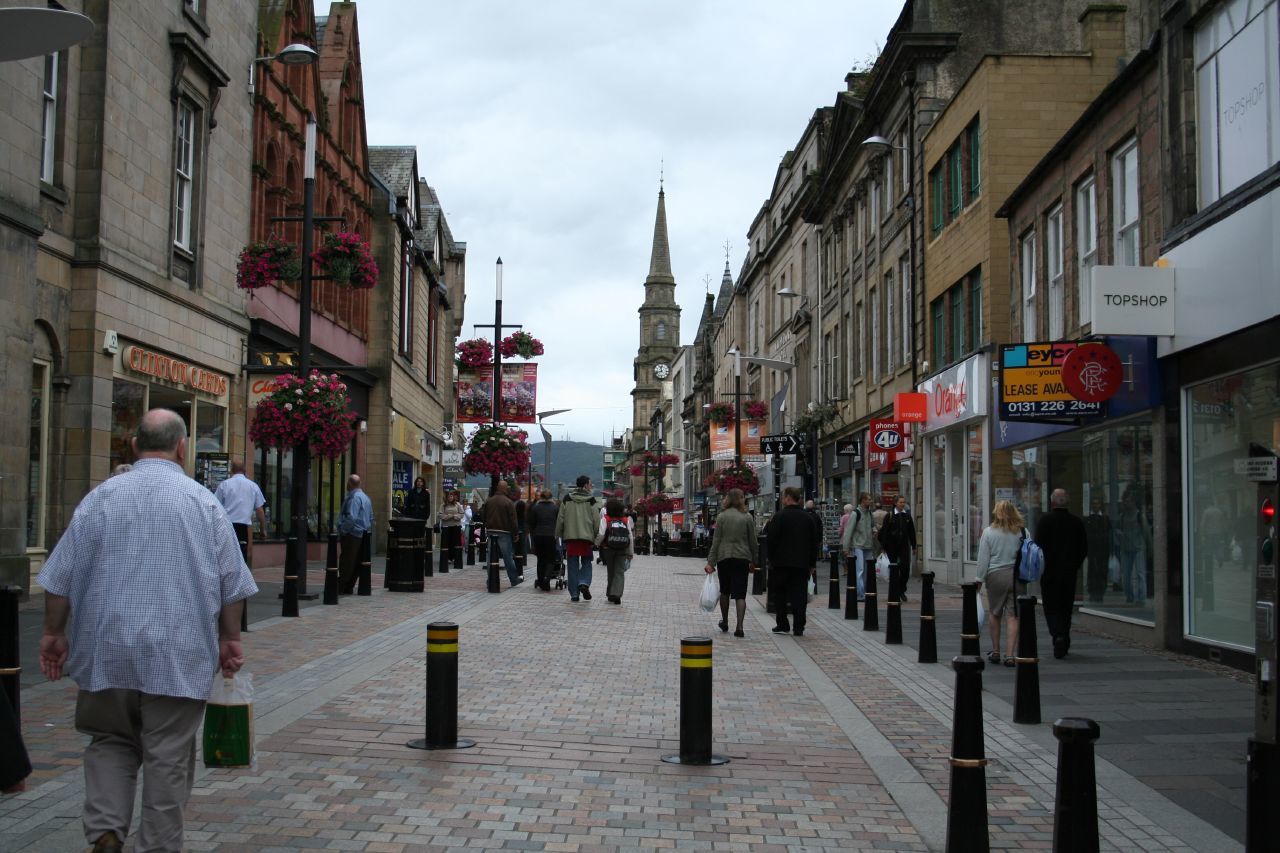 Visitors trying to find their way around Inverness city centre are hampered by a proliferation of difficult to read signs, according to a new study.
Now Highland Council is considering a project to revamp the signposts and make things clearer, and create "legible city".
Large new monoliths with maps attached, similar to those installed in the centre of Glasgow, could be used.
A study was commissioned into "wayfinding" in the city centre last year.
It found it was difficult for people to plan their journeys and appreciate Inverness.
The signs were difficult to read due to "inappropriate text sizes, unsuitable typographic formats and information overload".
The study also concluded that there was an "unhelpful profusion" of sign types and sizes, creating a "strong sense of visual clutter".
The document also criticised the lack of an easily recognised city-wide style and the absence of maps.
According to a report to next week's city of Inverness area committee by urban designer Una Lee, the new approach is based on the "legible city" concept.
This approach coordinates all relevant information to create a consistent network of maps and signs as used in Glasgow, London, Bristol, Birmingham and Leeds.
The existing, most prominent signs were erected by the council and Inverness Business Improvement District (Bid) in 2011.
The £37,400 project installed a range of steel "fingerpost" signs designed to direct people to local landmarks and tourist attractions.
As well as a Gaelic translation, the signs also give information about how long it will take pedestrians to reach their destination.
Inverness Bid manager Mike Smith said: "I would like to see information included about businesses so that if someone comes to the area and is looking for a bar or restaurant or gift shop, then there is a method of putting that in the mix."
But there were mixed feelings among visitors to the city centre yesterday.
At Rose Street car park, Edinburgh couple Pam and Ross Donaldson were frustrated at losing £1 in a map vending machine.
Lisa Larsen, 52, of Colorado, said she found it difficult to find street names displayed on buildings.
She added: "Some are up high, some are down low. In America, we have a 8ft signpost with the names on and pointing towards them."
Friends Josie Hamlett, 66, of Leeds, and Maggie Seymour, 58, of Wakefield, were using a map from the tourist information centre.
But Ms Hamlett said that text on the fingerpost signs was too small to read.
She said: "You need to get right up close to see them. But I don't mind the Gaelic."