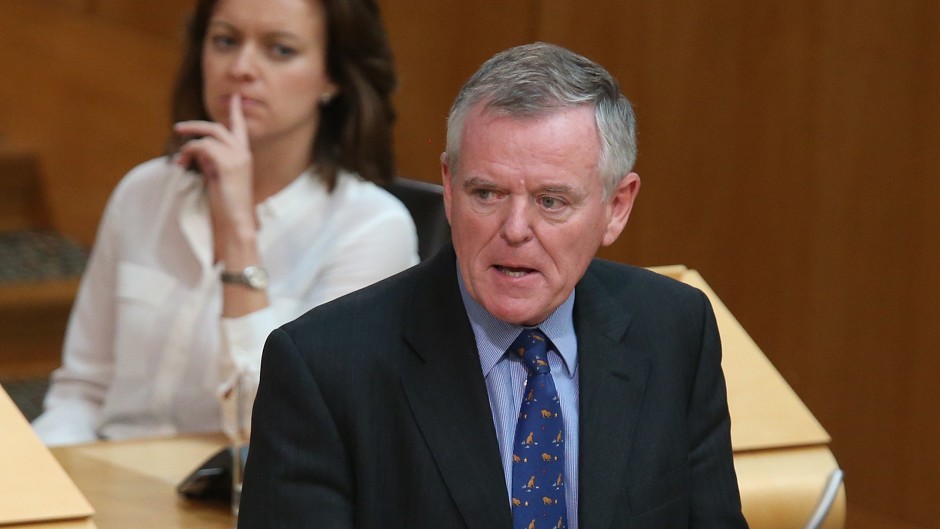 Concerns about the single police force will be aired in Inverness as part of an opposition MSP's review of Police Scotland.
Labour's justice spokesman Graeme Pearson is gathering evidence about the effectiveness of the single service after being commissioned by new Scottish Labour leader, Kezia Dugdale.
She has asked him to propose reforms which will restore local accountability and reverse the impact of cuts to staff and services.
Mr Pearson will be at the Merkinch Centre, Coronation Park, on September 15 from 7pm. Anyone with an interest is welcome to attend.
Mr Pearson was formerly head of crime and counter terrorism at Strathclyde Police before latterly being appointed director general of the Scottish Crime and Drug Enforcement Agency.
The MSP is now travelling around Scotland, speaking to police officers, civilian staff, community groups, victim support staff and others as part of the review.
Inverness people are now being given the chance to contribute to the review.
Topics to be covered include staff, targets and the relationship between force, the Scottish Police Authority and Scottish ministers.
Since the creation of the single force in 2013, Police Scotland has faced a series of scandals and controversies – including the M9 car crash, cuts to civilian staff and services, a lack of transparency over stop and search and armed officers. Last week Chief Constable Sir Stephen House announced he will be stepping down before the end of the year.
The closure of the Inverness control room has also been suspended because of the scandal over the M9 car crash.
The Highlands was also at the centre of the controversy over officers carrying guns on routine patrols.
The Pearson Review will report to Ms Dugdale by the end of the year, and the proposals for reform will be included in the party's manifesto for next year.
Mr Pearson, an MSP for the south of Scotland, said: "Scotland's police officers are doing their best under very difficult circumstances. Instead of doing the job they trained for, too many are having to fill back office functions because of SNP Government cuts to civilian staff.
"The failure over the M9 crash was the straw that broke the camel's back and exposed the many problems at the heart of Police Scotland today.
"We supported the introduction of the single police force back in 2013, but something has gone badly wrong with its implementation. The resignation of Sir Stephen House was the right thing to do but the problems won't follow him out the exit door.
"Policing in Scotland needs a shake-up. We need to get back to the kind of community policing that made Scotland the envy of the world at one time.
"Labour will be bold and radical in our approach to policing in Scotland. In the coming months I will travel the country speaking to those on the front line. Communities across Scotland, and the police officers themselves, deserve better."