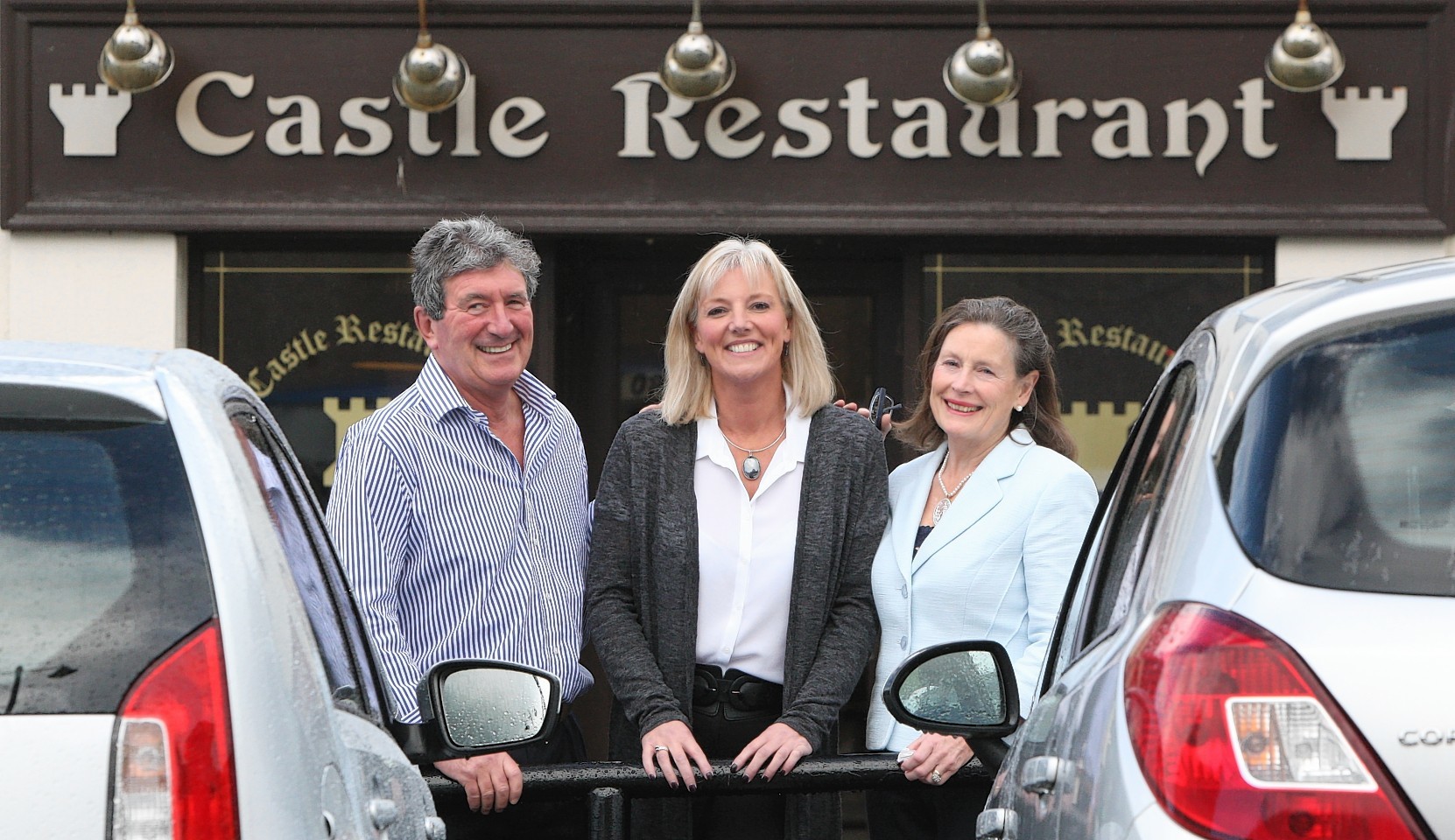 A famous Highland restaurant that is known for its steak pie and crinkle cut chips has been sold to a brother and sister who have vowed to keep the same menu.
The Castle Restaurant in Inverness has been run by the Lipton family for 57 years – but the keys were handed over to siblings Katie and Ewen MacKinnon on Friday.
Previous owner Brian Lipton, who has had the business with his wife Christine for 23 years, said he was "delighted" with the sale.
Yesterday the new owners, both originally from Crossal in Skye, confirmed that the Castle Street premises, known affectionately as Castle Snacks, was bought for an undisclosed fee.
A spokesman for Allied Surveyors Scotland, who facilitated the deal on behalf of Mr and Mrs Lipton, confirmed that the sale was "in excess" of the £425,000 asking price.
Ms MacKinnon, who has a background in hospitality and opened McGonagall's restaurant in the city in 2001, said: "We have got no plans to make any changes to the business. It has been running successfully as a family business for 57 years.
"We are very much a family orientated business, just as Brian and Christine had it. We fully intend to keep the same plan. We still intend to keep the steak pie, the crinkly cut chips and the macaroni. There is not one person you speak to on the street who does not know the Castle Restaurant for all of these great things."
The siblings showed an interest in the Castle Restaurant straight away when it entered the market in January this year.
In March, Mr MacKinnon, 43, sold his Skye-based family haulage firm, latterly known as Skye Transport, which freed up the money to go into partnership with his sister.
Ms MacKinnon added: "I am absolutely delighted with the purchase and exciting times lie ahead. Hospitality is in my blood and I love it, it's what I do."
Former owner Brian Lipton, 65, said: "We are absolutely delighted that Ewen and Katie are taking the business on and going to maintain the same food and keep all of the same staff. The family has built up its clientele over the years and now it will be a fourth generation of family business. This is a great honour and is very humbling and we are just delighted to hand it over to them."
Mr Lipton now plans to retire and spend more time with wife Christine, their daughters Fiona and Shirley and five grandchildren.