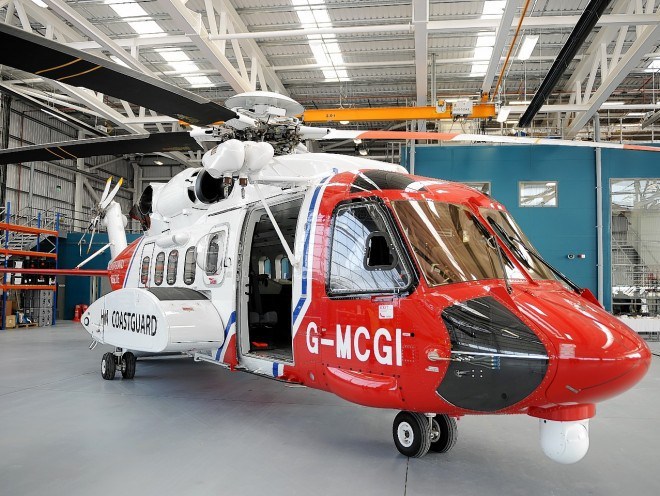 The lives of Search and Rescue helicopter pilots were put at risk this weekend after someone shone a laser pen at them in mid air.
Police in Ross-shire have issued an appeal and warning following the incident which happened as a Bristow Search and Rescue helicopter, from the centre of Alness flew over the Cromarty Firth at 9.30pm on Saturday October 10.
A police spokesperson said: "Members of the public are reminded that such reckless conduct can have potentially catastrophic consequences for the crew of the helicopter.
"Anyone with information is urged to contact Police on 101 or Crimestoppers on 0800 555 111."
In April this year a green laser was beamed at a Bristow search-and-rescue helicopter from the Old Town Road area of Hilton, Inverness as the aircraft returned from an incident on April 2.
A police spokesman said: " Use of a laser pen in this manner is extremely reckless and such use could have catastrophic consequences for the person distracted, who in this case was the pilot of an aircraft.
"We would urge people in possession of these type of devices not to misuse them in this manner and remind people that matters such as this are taken very seriously by both the police and the courts."
At that time Captain Tim Glasspool, head of flight operations for Bristow in Europe and the Caspian region, said: "Aside from the danger of damage to the eyesight for the pilot these lasers are a tremendous distraction.
"They are normally used against aircraft near airports when the helicopters or planes are on final approach and quite low.
"This is the time of maximum workload for the pilots and being temporarily blinded and unable to see the instruments or out of the window is obviously dangerous.
"Bristow pilots will always report these events to the authorities and we have followed through with successful convictions."