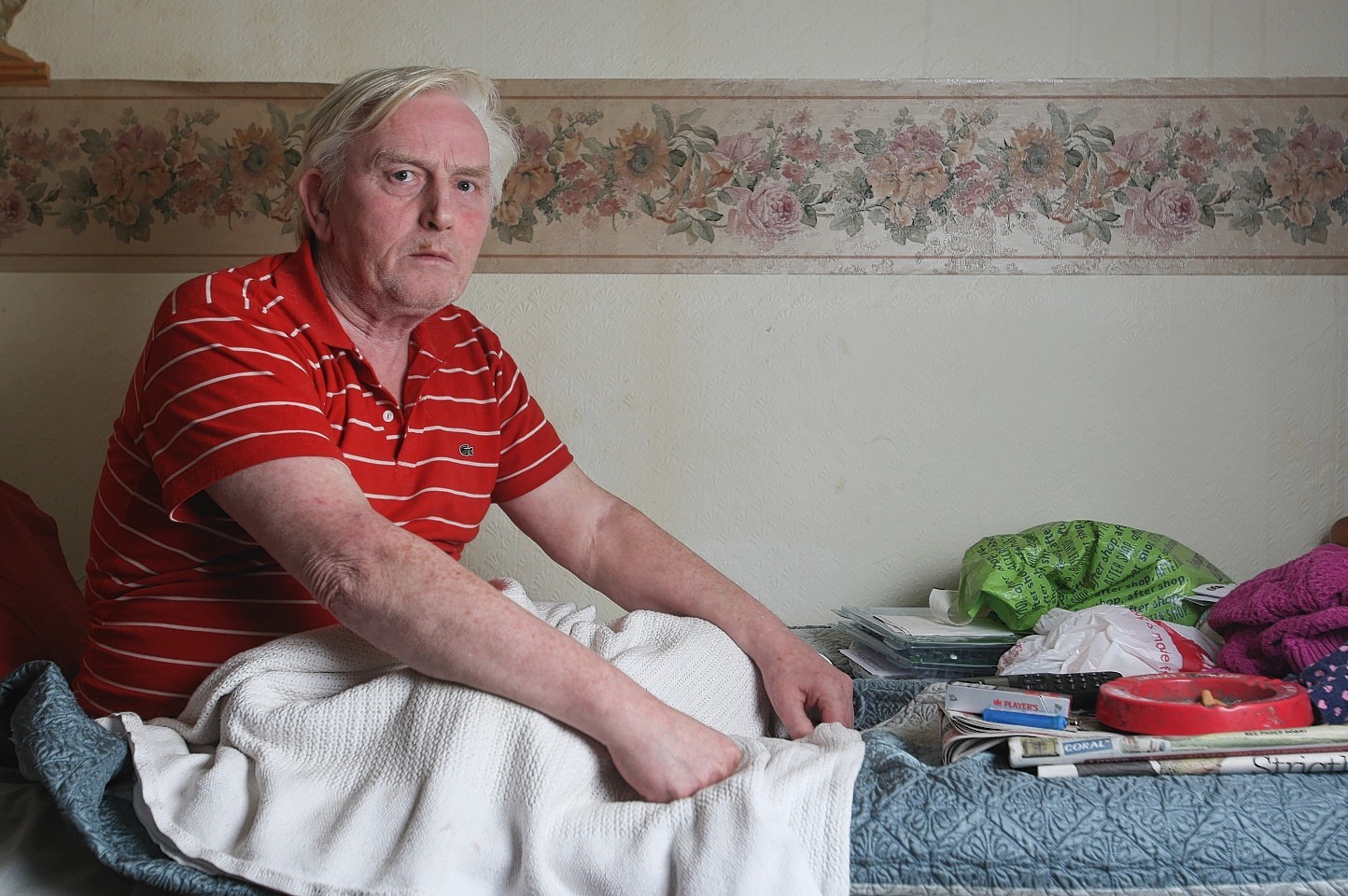 An Inverness man who has lost both his legs claims he is living in "atrocious" conditions because of a dispute with Highland Council.
Double-amputee Tom Burns, 65, has been battling the local authority for more than a year over the facilities in his home.
The ex-soldier had his left leg amputated at Raigmore Hospital in October 2013 because of a medical issue affecting his circulation, and was re-admitted in September last year to have his right leg removed.
After leaving hospital, the council offered to pay him a full grant for a specialised indoor shower room and toilet facility at his privately-owned property at Galloway Drive, Culloden.
But it soon transpired that he would have to pay an extra £17,000 to have it shipped over from Germany and installed.
Mr Burns, who is cared for permanently by his wife Irene, is adamant that he will not pay the added cost and has refused an offer from the council to move into rented accommodation.
He claimed it was a "downright disgrace" that the issue was taking so long to resolve.
He added: "I have phoned the council several times but they come out with more excuses about holding more meetings. Absolutely nothing has happened with the meetings.
"My living conditions are atrocious. I really need somewhere I can get a shower, and I have been using a commode as a toilet for a year. "Initially they were wanting to put a lift in from my downstairs toilet to my upstairs but that was going to cost a lot more so I decided I just wanted a wet room. But because the pod is coming from Germany, they are wanting more money for it.
"I have been here for 24 years and I bought my house in 1996. There's no way I am giving it up. I don't want to go into rented accommodation because that means I have to pay rent, and I am not working."
A Highland Council spokeswoman said: "Our housing service provides advice and assistance to home-owners where it can – such as by sourcing alternative suitable accommodation suited to individuals' needs or by providing grant assistance for adaptations. "The council's housing services works hard with colleagues in NHS Highland to try to find solutions."
Mr Burns, who is originally from Dumfries, joined the Army in 1969 and left in 1991 before moving to Culloden, where he worked for nine years as a bin man for the council.
He served in the King's Own Scottish Borderers and was stationed at Fort George from 1976-80.
A spokesman for Armed Forces charity SSAFA (Soldiers, Sailors, Airmen and Families Association) said: "A local SSAFA representative has been supporting Mr Burns in a number of ways, including liaising closely with the Highland Council, with the local action group and with the NHS to try and reach a solution and successfully resolve the situation."