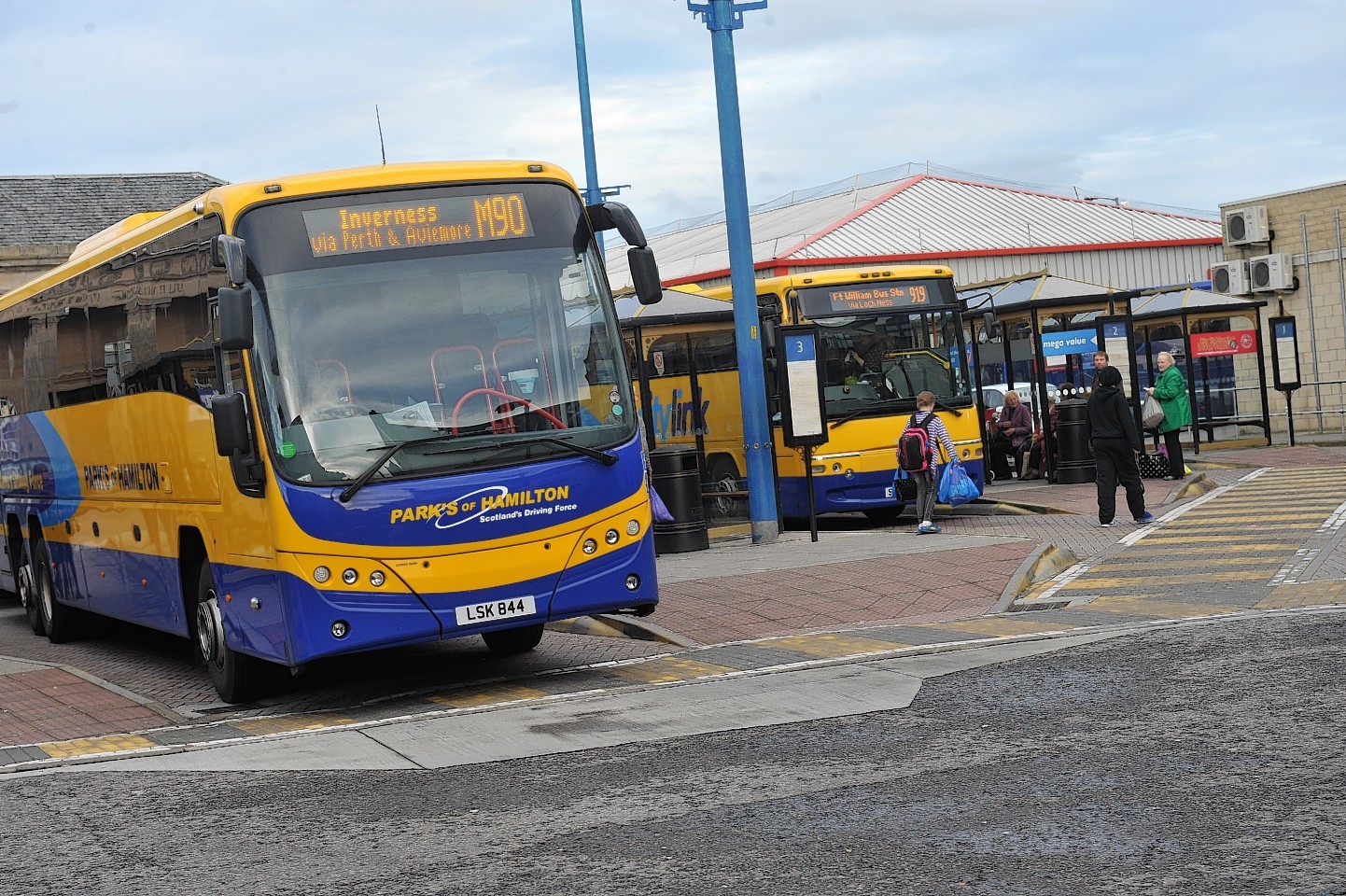 A bus company has been criticised after cancelling four services between Inverness and Fort William.
Scottish Citylink confirmed that it would be scrapping the journeys from November 23 because of a lack of demand from passengers.
But the move sparked anger in Lochaber, with one local councillor saying the changes were a "worry".
The bus company confirmed that it would be scrapping trips on the 919 route between Inverness and Fort William at 8.45am and 12.45pm, with journeys in the other direction at 8.45am and 6.15pm also being cancelled.
It will leave Citylink with just six journeys between the Highland stops each day, though Stagecoach North are expected to take on two of the cancelled slots.
Fort William and Ardnamurchan councillor Brian Murphy said: "As far as I'm concerned it is a worry.
"I'd rather see the bus companies regulated so the public and the councils get more say in what routes stay.
"If you're depending on public transport there's no alternative to the bus so it affects tourism, people travelling for hospital appointments, visiting relatives, all sorts of things."
Neil Clark, chairman of Fort William Community Council, said: "Obviously they have their commercial pressures but I would say there will be disappointment in the community at this."
Citylink said that that the services were being withdrawn to "reflect passenger demand".
A spokeswoman from company, part of the Stagecoach Group, said, "Like all businesses, from time to time we take a look at our network to determine which services are most in demand and which have fewer passengers using them.
"This is to ensure we are providing the kind of services that reflect the travel habits of our customers."
Changes are also planned for the 16 Citylink services between Inverness and Edinburgh, dubbed M90, with the majority now including a stop in Aviemore, while six will stop in Dunfermline, Pitlochry and The House of Bruar.
The Citylink spokeswoman said: ""We work hard to make sure that we are using our resources effectively to meet the needs of as many of our customers as possible.
"This will help us to deliver a strong and stable network in the longer term.
"We shared all of our plans with local authorities through an extensive 15-week consultation period and received no requests to change our proposals from any local council."