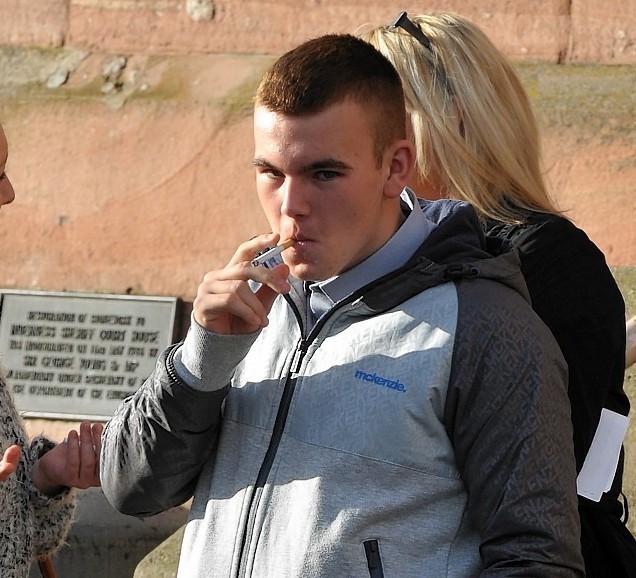 A teenager who endangered the life of a young woman and her unborn child when he smashed a mirror has been locked up for 18 months.
Steven Shepherd's victim had to have an emergency Caesarean after a shard of flying glass struck her in the stomach.
He claimed he was having a bad dream when the horrifying incident happened at a house at Muir of Ord.
Shepherd, who was aged just 15 at the time, was originally spared a custodial sentence after Sheriff Margaret Neilson took an hour considering how to deal with the "anxious case".
But he was back in the dock at Inverness Sheriff Court yesterday for failing to comply with the terms of a community payback order.
And the same sheriff told him he had been given "very opportunity" to complete the order and that she had no alternative but to send him to a young offenders institution.
Shepherd was charged with culpably and recklessly smashing a mirror at the house in Muir of Ord and endangering the life of the woman and her child on June 21 last year.
He admitted the offence when he appeared in court several weeks later.
Fiscal depute Roderick Urquhart said at the time that the woman was past her due birth date when the incident happened.
She was left with a large wound on her stomach. An ambulance was called and paramedics stemmed the blood before she was taken to hospital.
Mr Urquhart said the woman could not feel her baby moving, but an ultrasound was carried out and it was established the unborn child was unharmed.
Mr Urquhart added that the wound had started to clot and the initial assessment was it was superficial.
But she was looking "very grey" so she was anaesthetised and the baby was delivered by section.
The fiscal depute said: "An obstetrician discovered a four to five centimetre (up to two inches) cut in the young woman's uterus.
Both the surgeon and obstetrician say the injury could have become life-threatening to both mother and baby, and the obstetrician said the baby was very lucky not to have been harmed."
Neither the woman nor her baby can be named under legislation designed to protect people aged under 16 who are victims of crime.
Shepherd, who is now aged 17, had originally been placed on a community payback order with various conditions including an instruction to carry out 300 hours of unpaid work.
But he been called back to court several times because he was not complying with the order or co-operating with social workers.
Last month, he was remanded in custody for a background report after he admitted breaching the order and yesterday it was revoked and a custodial sentence imposed instead.
Sheriff Neilson told him: "You have been given every opportunity to comply with this order. This was a very serious offence and you have anger management issues.
"I have no alternative but to impose a period of detention."
It was backdated to September 23.
The court had earlier been told that Shepherd was staying with relatives when the mirror was broken.
Mr Urquhart said: "He told police he had a nightmare and began to punch the broken mirror. She says he threw a piece of the broken mirror from the wardrobe and it bounced and struck her on the stomach.
"There was a large wound and blood on the bed and her body."
Shepherd's agent, solicitor Marc Dickson, said his client had "a difficult upbringing and his coping mechanism was turning to alcohol and illegal drugs.
"Since then he has struggled to cope with the reality of what he had done as well as day-to-day life."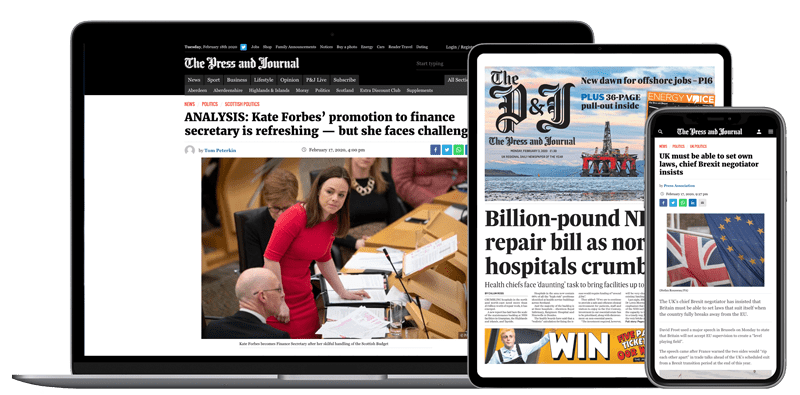 Help support quality local journalism … become a digital subscriber to The Press and Journal
For as little as £5.99 a month you can access all of our content, including Premium articles.
Subscribe