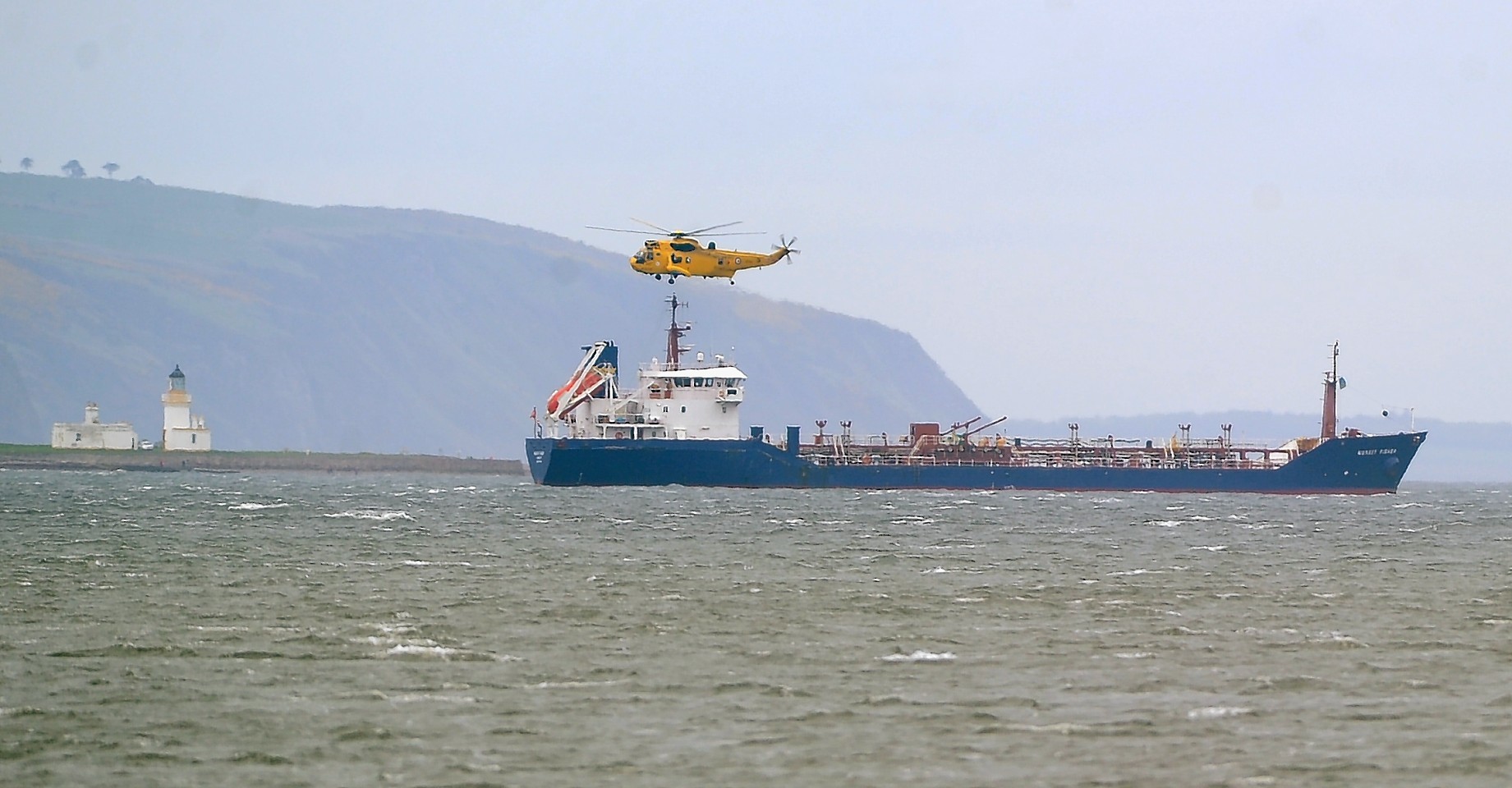 The crew of a 300ft tanker laden with road fuel have been praised for their level-headed response after their captain collapsed at the helm.
The incident near Inverness sparked a dramatic sea and air drama, in which the 57-year-old skipper was airlifted to hospital after taking ill just five miles north-east of the Kessock Bridge yesterday morning.
Ship owners James Fisher Marine Services said that the captain was in a stable condition in Raigmore Hospital, Inverness.
The 2,760 tonne Mersey Skipper was bound for Inverness when the emergency arose.
The crew immediately diverted the boat to a point in the Inverness Firth off Fortrose and dropped anchor to await help from rescue teams, while the crew administered first aid.
Port of Inverness duty harbour master Alasdair Thomson praised the response of the crew.
He said: "It would undoubtedly have been a very challenging situation for the crew.
"The first mate and the deck officer have managed to get the boat to an anchor point and stopped, all of which would be done under real pressure.
"Everyone on board would have basic first aid training and there would be a limited supply of medicine on board.
"All you can do is keep the person stable and comfortable and call for help from the emergency services..
"It's fortunate that they were so close to the shore when it happened."
The captain suffered his suspected heart attack just after 8am.
Kessock inshore lifeboat sped out to the vessel and volunteer crewmen monitored the casualty's condition and administered oxygen.
As the captain was not in a fit state to make his way down the 10ft rope ladder to the lifeboat and crew called in an RAF Lossiemouth rescue helicopter.
The stricken skipper was finally airlifted from the boat on a stretcher at 10.45am and flown to hospital.
Kessock lifeboat helmsman Stan MacRae said:
"The RNLI give us very good training in casualty care and first aid and we were able to closely monitor the casualty's condition, in this case administering oxygen as necessary.'
Neil Burns, fleet director of James Fisher Marine Services, said: "The master captain of the Mersey Fisher suffered a suspected heart attack this morning.
"The coastguard got involved immediately and he was taken to Raigmore hospital where he is now in a stable condition.
"His family have also been notified."
The boat remains anchored off shore and is not expected to be brought into port until this afternoon.
Mr Thomson added: "It was due to arrive in port this morning but the operators decided that given the circumstances it was better to wait until tomorrow.
"We expect it to arrive by around 2pm.
"Our thoughts are with the captain at the moment and we hope he recovers fully."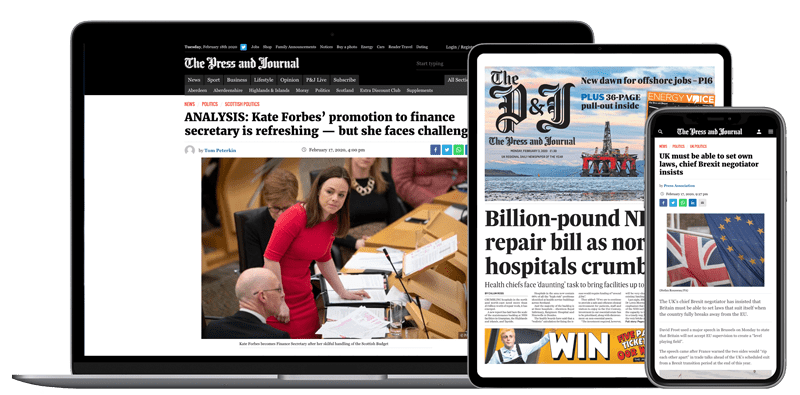 Help support quality local journalism … become a digital subscriber to The Press and Journal
For as little as £5.99 a month you can access all of our content, including Premium articles.
Subscribe