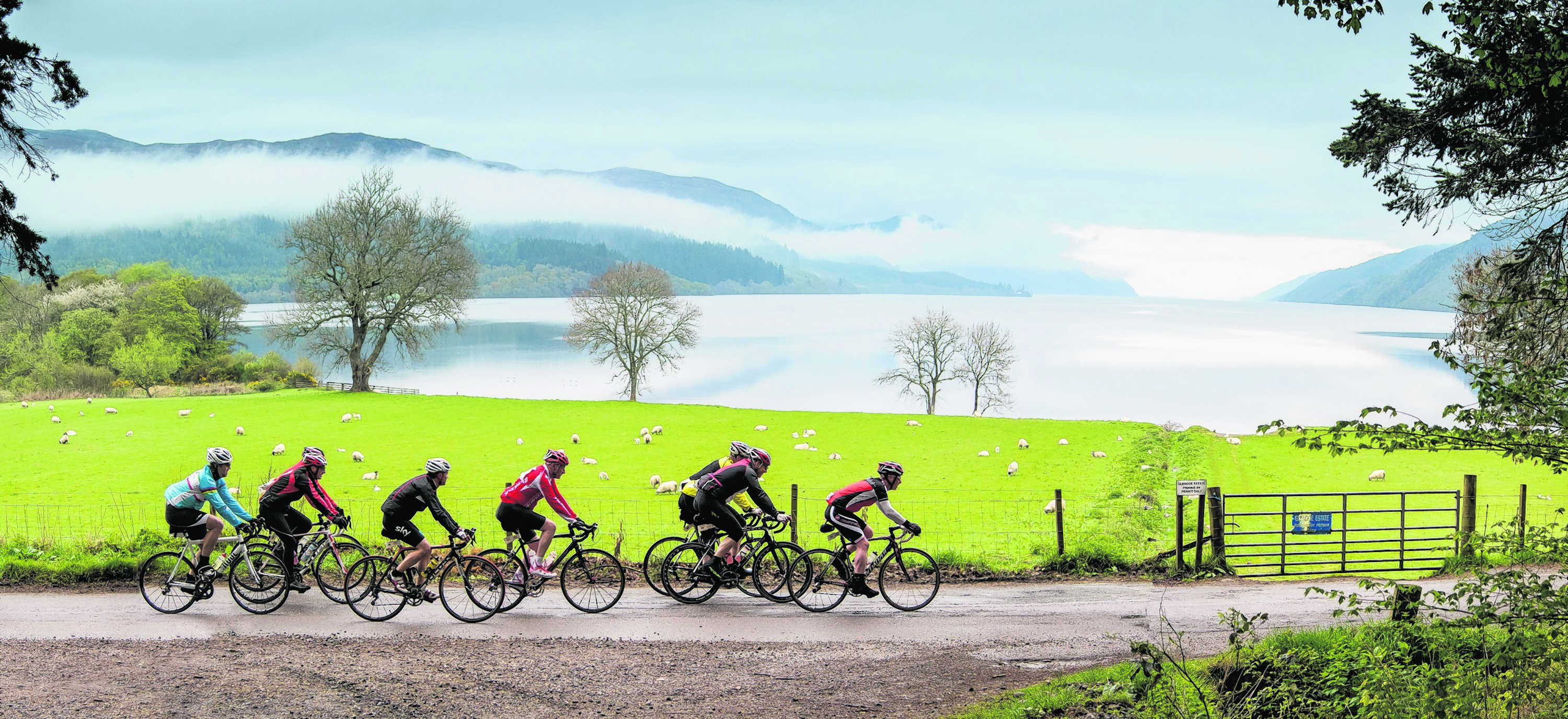 A cycling event over 66 miles around the iconic Loch Ness has sold out in record time.
The organisers of next year's Etape Loch Ness said thousands of cyclists had filled up all of the general entry places in little more than two days – despite an increased capacity.
However, cyclists who missed out can still register through the event's official charity, Macmillan Cancer Support.
A limited number of entries for the gathering – which takes place on Sunday, April 24 next year – are being accepted from participants who pledge to raise a minimum of £100 for the group.
Event director Malcolm Sutherland said: "We increased the field of entry for 2016 following the high demand for our last event, so to sell out faster than ever is incredible.
"It's a real testament to the reputation Etape Loch Ness has built in the last two years.
"Priority entry opened on Tuesday for those who had registered their interest on our website, and by the time general entry opened on Thursday morning we were well on our way to maximum capacity.
"We are now seeing the number of Macmillan Cancer Support riders rising, and it is fantastic to see so many people coming forward to fundraise for worthwhile causes at Etape Loch Ness."
Macmillan Cancer Support has been the official charity partner of Etape Loch Ness since its inception in 2014, and participants have raised more than £245,000 so far to support its work with cancer patients and their families.
The charity provides a number of services across the Highlands, including a team of specialist care nurses and mobile information centres.
Paul Bush, VisitScotland's director of events, said: "Etape Loch Ness has been an incredibly popular event since launching in 2014, and we are delighted to be supporting it through our National Programme.
"With thousands of riders participating in the closed-road sportive we can expect to see a real benefit to the local area, along with wonderful efforts for charity."
The closed-road event begins in Inverness and skirts along the edge of the loch.
Following the A82 along the northern side of the loch, the route passes through Fort Augustus onto the south side for the most challenging leg of the course – the King of the mountain – a 4.8 mile climb which rises to 380m in height.
It then continues around the southern side of the loch before returning to the Highland capital.