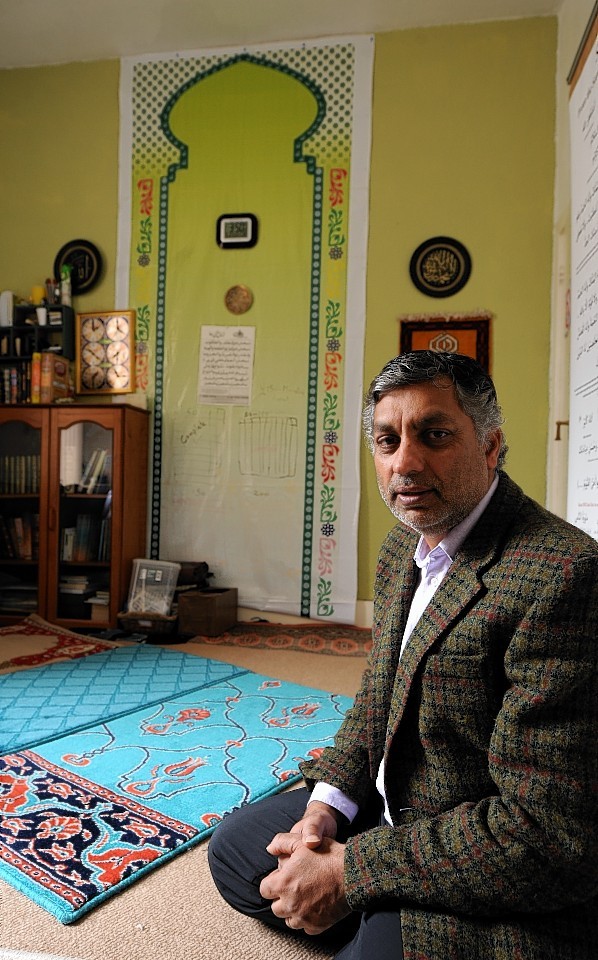 The leader of the Moslem community in the Highlands has condemned the terrorists and offered his condolences to those affected by the Paris atrocity.
Dr Waheed Khan, who founded the Inverness Mosque, said: "Once again, as a community with a faith, we are very disappointed and shocked.
"Our prayers are with those people who lost their lives and were injured.
"This damages us more than anybody else. Along the pathway, and all the good work that is being done, this is a step back.
"It was quite horrific in nature. I have heard from a lot of people who are very upset, as everyone else is. We prayed for those who lost their lives or witnessed such horrific things. We condemn it to the best of our ability.
"At the moment, the only thing we can do is pray and offer our support, if we have any means to do so."
The mosque in Inverness is regularly attended by members of an estimated 500-strong Moslem community in the north of Scotland.
The Press and Journal revealed in June that a youngster living in Inverness was on the brink of being radicalised by IS terrorists.
The unidentified 18-year-old was studying English in London at the time.
He returned to his family in Inverness earlier this year after the intervention of police and local Moslem leaders.
The youngster's family, who had settled in the Highland capital, raised the alarm after becoming concerned about him.
Moslems pray each day at the former Portland Club in the centre of Inverness, which was previously a haven for Rangers FC supporters before being converted into a mosque earlier this year.
For seven years, the city's Moslems had prayed in cramped rooms at the Northern Meeting Park venue in Ardross Street.
Moslems across the north now travel from as far away as Orkney, Skye, Stornoway, Tain and Fort Augustus for Inverness prayers.