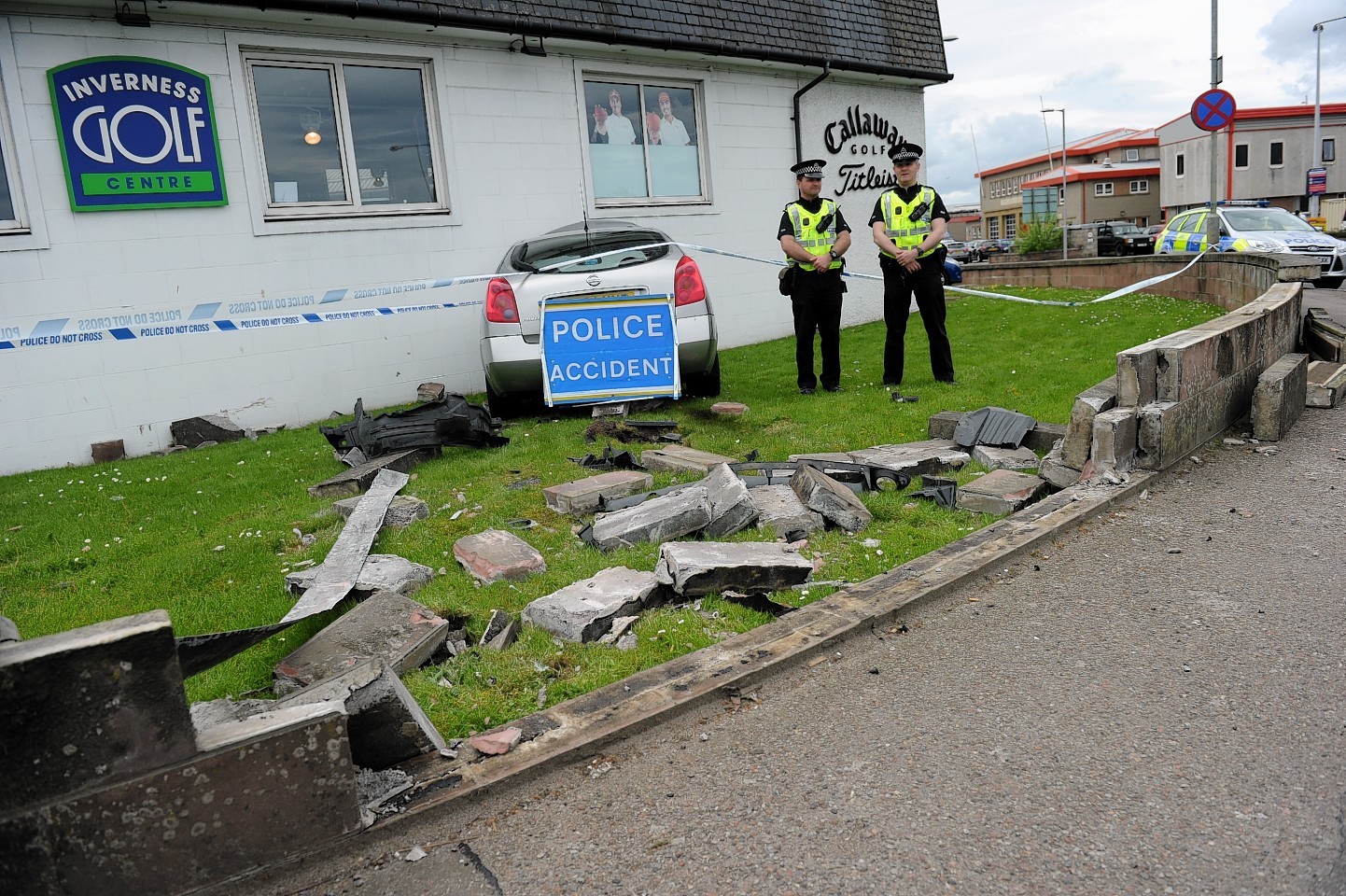 An elderly couple had a lucky escape after a dramatic car crash at a busy Inverness junction.
The Nissan Primera left the dual-carriageway busy with lunchtime traffic, crossed a pavement and ploughed through a wall, before crashing into the wall of a golf shop.
The accident happened at the Harbour Road roundabout at Longman Road just after 1pm yesterday afternoon.
An elderly couple in the car managed to walk from the car but were later taken by ambulance for a hospital check up.
Neither is believed to have suffered any serious injury.
Traffic was disrupted at the busy roundabout while emergency services attended the crash to treat the casualties and recover the car.
The Inverness Golf Centre building is also used for offices upstairs by an architecture firm and a solicitors.
Andrew Hadden who works in the Archial NORR office above the golf shop said: "We just heard a couple of loud bangs.
"We all went to look and it's pretty obvious what had happened. The car has gone through the small wall and then hit the building.
"I don't know how it happened. It's definitely an unusual place to come off the road."
A second witness from the area said: "I saw the driver and the passenger get out.
"They were obviously quite shaken but they seemed to be moving OK.
"The man was walking with a stick so he was obviously quite frail to start with."
Traffic backed up into the town centre and down Longman Road in the direction of the Kessock Bridge.
A fire engine attended the scene to make the car safe.
A spokeswoman for the service said that they were stood down soon after as no one needed help to escape the car.
A police spokesman added: "We received a call at around 1.10pm that a single vehicle had been involved in a collision on Longman Road.
"Police, fire and ambulance all attended and a driver and passenger were treated at the scene.
"Neither are believed to have any serious injuries."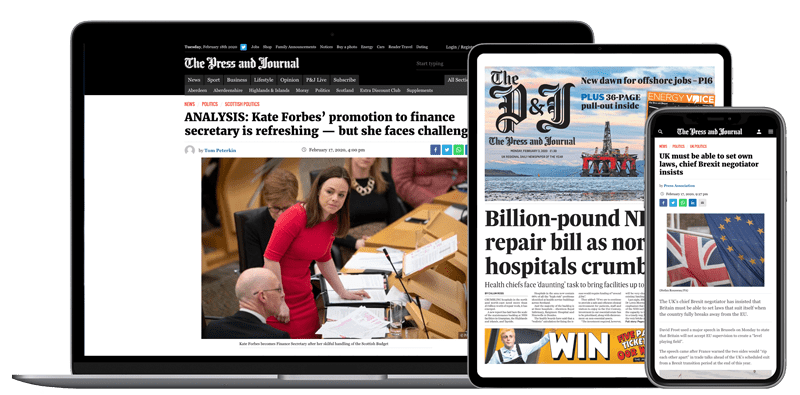 Help support quality local journalism … become a digital subscriber to The Press and Journal
For as little as £5.99 a month you can access all of our content, including Premium articles.
Subscribe