More than 5,000 people marched through Inverness by torchlight last night as the Christmas lights were switched on.
Inverness Provost, Helen Carmichael, led the packed parade from Crown Primary School to the Old High Church for a carol concert on the banks of the River Ness – named Ding Dong Merrily Old High.
The Highland capital's Christmas lights were switched on as the procession moved along the High Street, with the crowd pausing five times for a five-second countdown at every set of traffic lights.
Families enjoyed hot drinks and entertainment as they waited for Santa to arrive before the procession started at 5:45pm.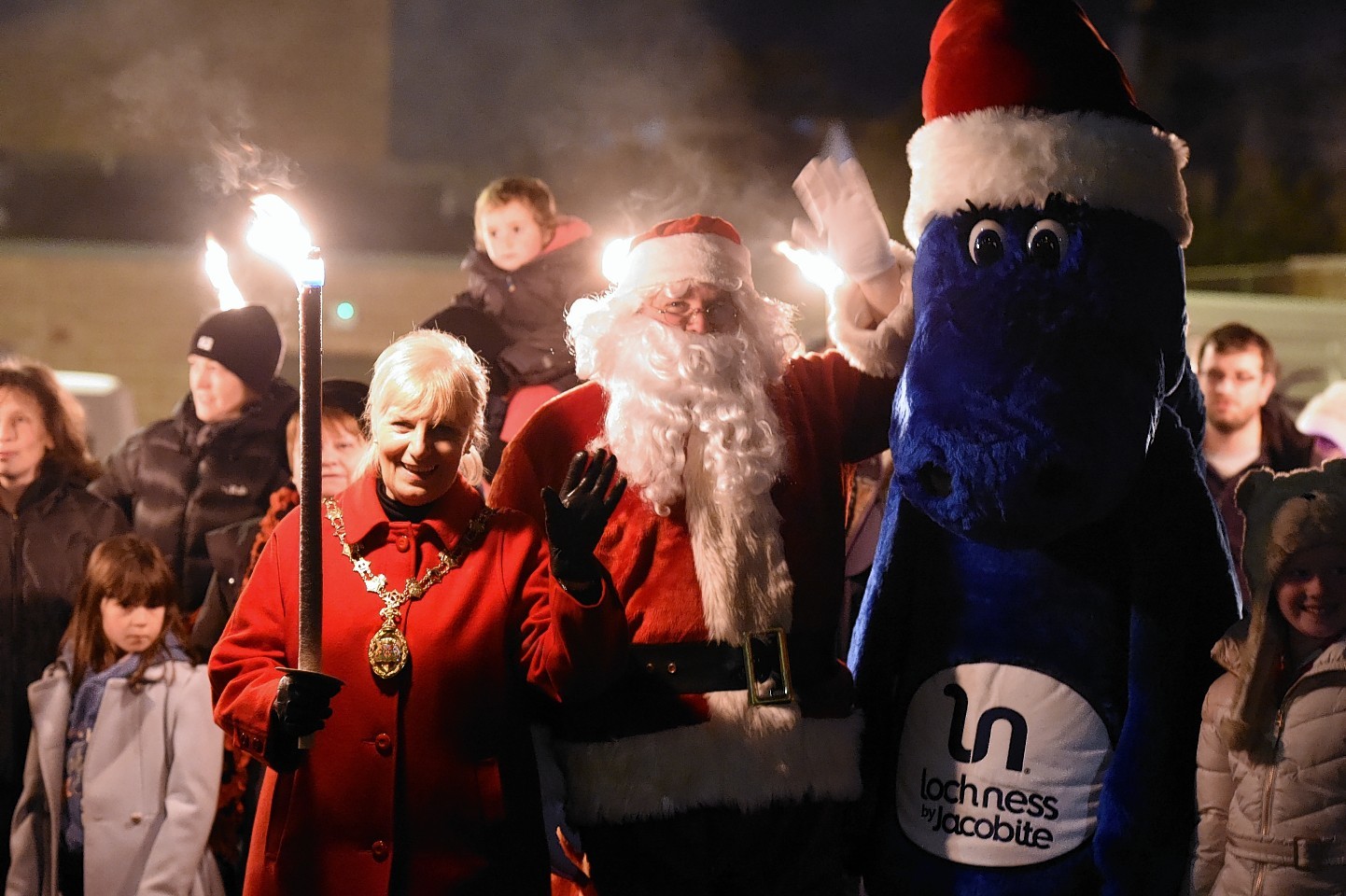 All proceeds from the sale of refreshments will go to school funds, while cash raised from the sale of torches for the parade will support the work of the Women's Aid refuge in Inverness.
Highland Council's lighting department had previously tested the lights to make sure they would sparkle into life as planned.
Meanwhile Highland-based multimedia company, Arts in Motion, complemented the pyrotechnics with a large projection onto the walls of Abertarff House on Church Street.
An alternative lights show was held this year due to the ongoing works at the Inverness Town House, which is where a large crowd usually gathers before the annual switch-on event.
Last year's event drew a crowd of about 5,000 – and police and stewards estimated that "at least" that number had turned up again.
Local MP Drew Hendry, who was handing out torches at the school before the parade started, said: "I think the torchlight procession is a great idea. The event was a lot bigger last year and it was a bit of a crush as the crowd all gathered in the one spot. I think the parade is a great way to get everyone involved."
Jenna Clark, 28, of Kinmylies, was in the parade with her partner David Gray, 32, and their four-year-old son Sam Gray. Miss Clark said: "We have been at the switch-on before and this event was much better – it is much better to be on the move. It's been a really nice event, and my son got to hold fire at four year's old, so he is delighted."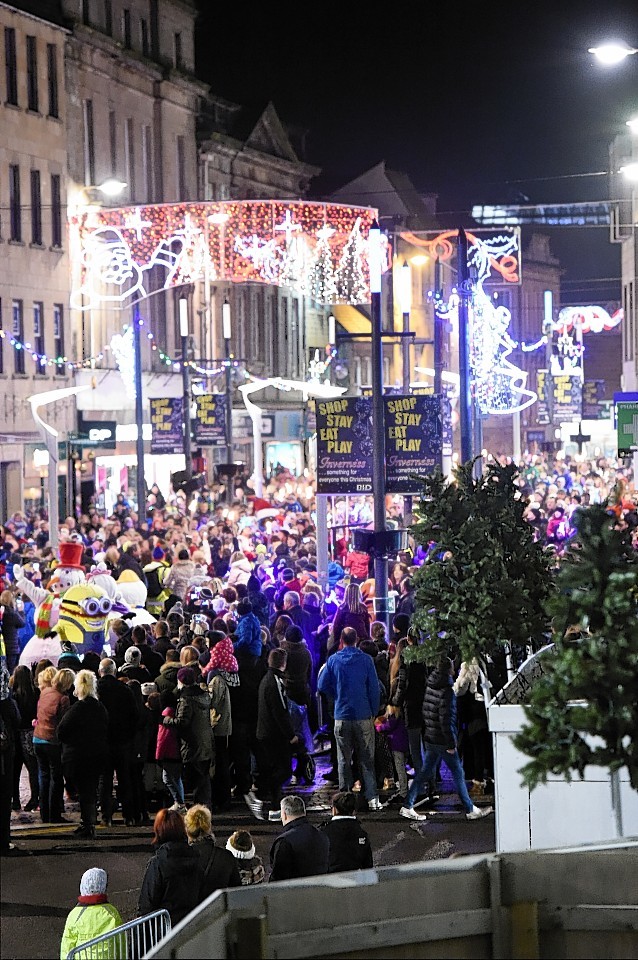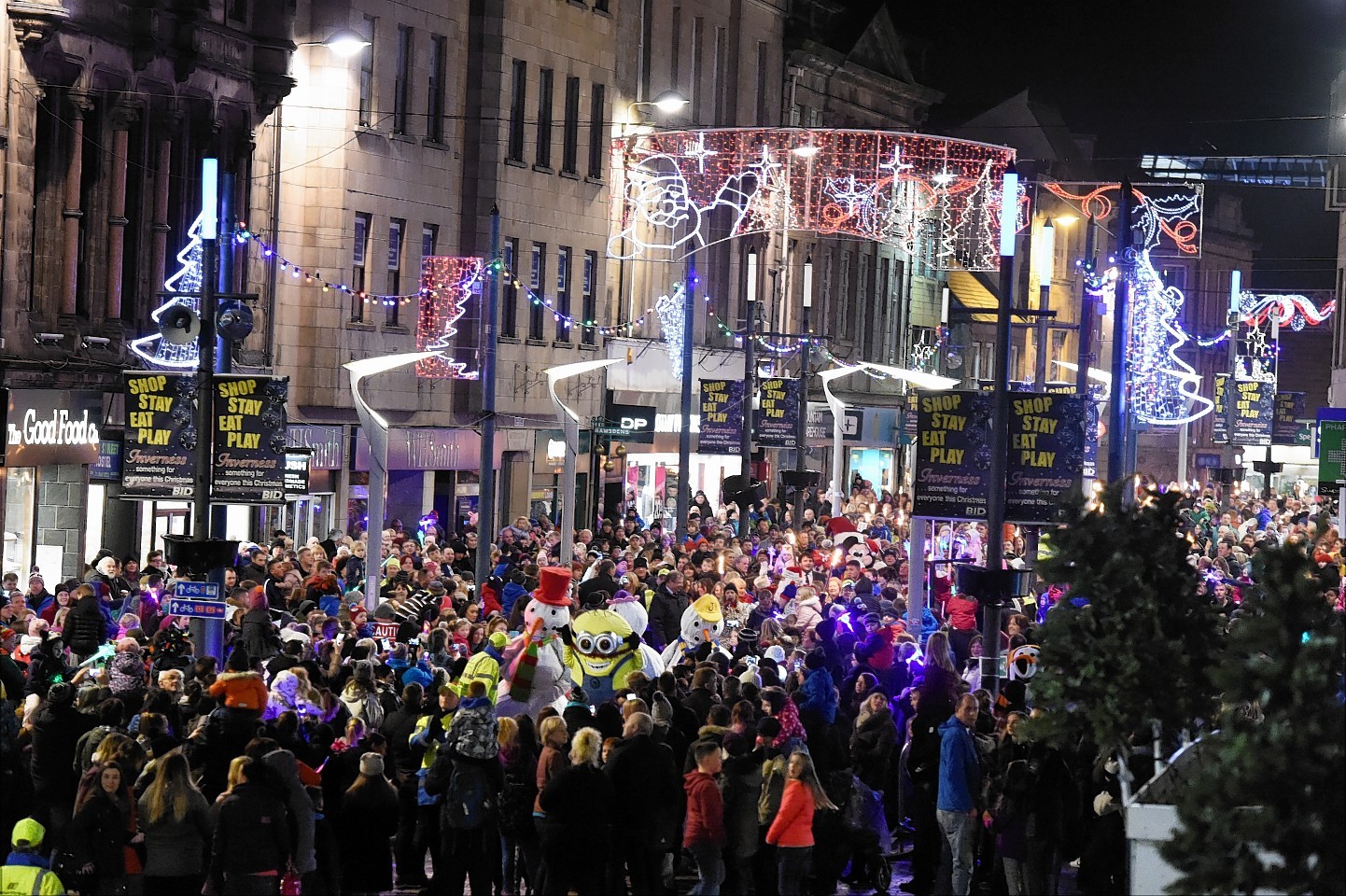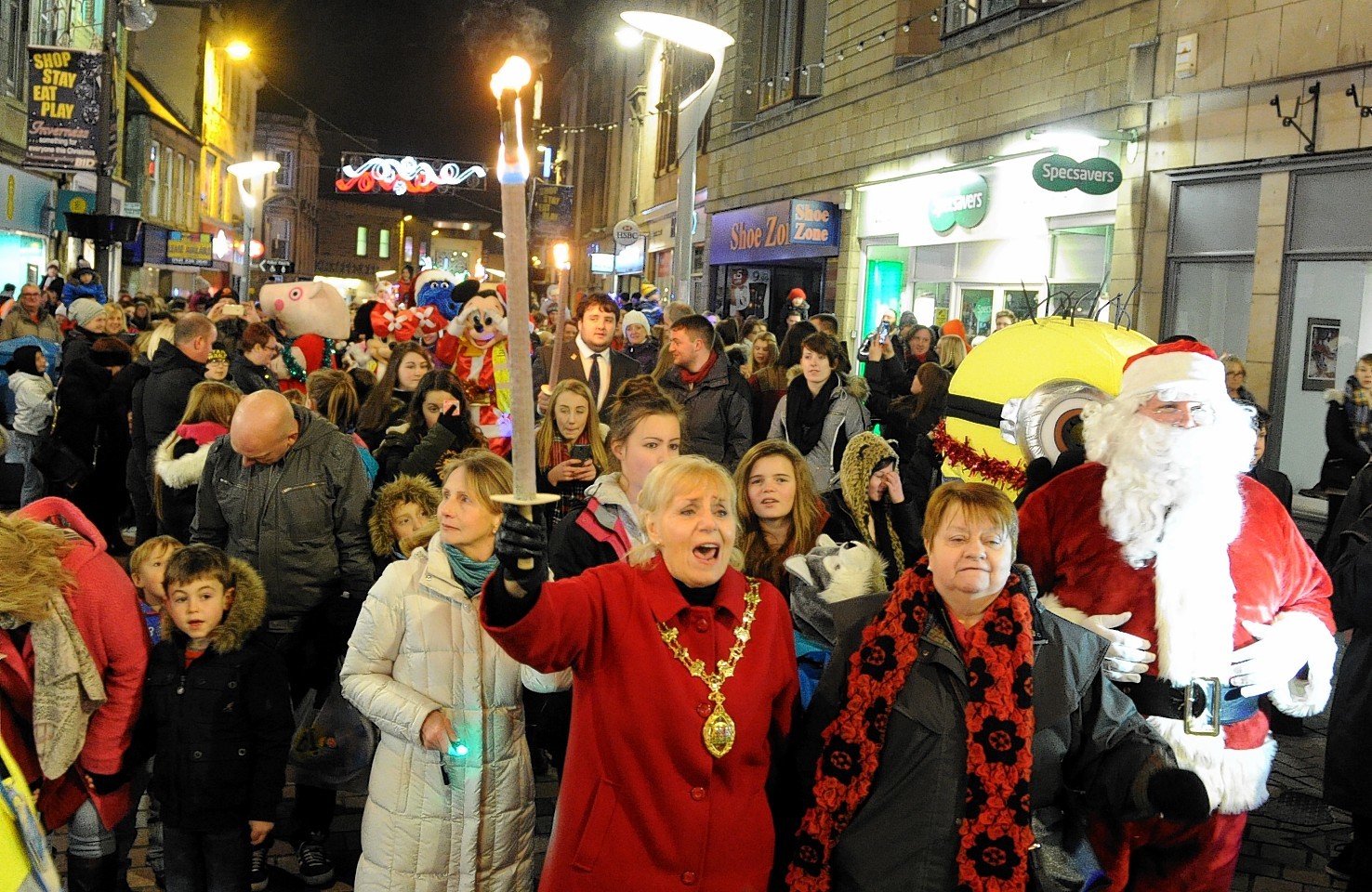 Spectator Kerin Macrae, 31, of Bunchrew near Inverness, was with her partner Scott Davidson, 22, and her six-year-old daughter Milly Macrae. She said: "I suppose it's not as crowded this year. Usually when we have it there is a massive crowd standing in the one areas. They could maybe have done with some music for the parade but it's a nice idea."
Spectator Andree Fraser, 69, of Culloden, said: "It's a nice event for the children especially and all of the torches are lovely. It's a great event for everyone, and the weather is good and that makes a big difference."