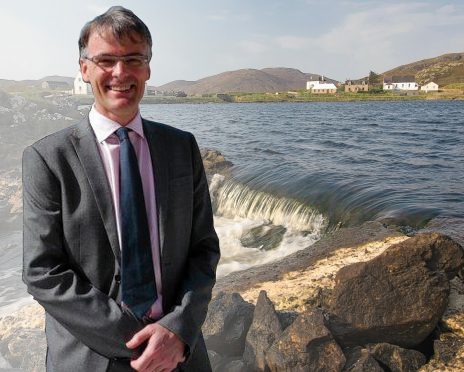 One of the most senior health chiefs in the Outer Hebrides has been forced to personally step in to plug a gap in emergency GP cover in his community.
Dr Angus McKellar, medical director at NHS Western Isles, has signed up to provide out-of-hours cover in north Harris – because he is one of the only trained doctors living in the area.
His intervention follows criticism of the health board amid reports that seriously ill patients had been left without treatment for long periods.
Gaps in the service have meant that often the only cover is provided from Stornoway on Lewis – which for some patients is 60 miles away.
Local campaigners have also raised concerns about the NHS 24 service and called last night for the health board to investigate.
Jinty Morrison, chairwoman of Western Isles Carers, Users and Supporters Network (WICUSN), highlighted a case where an ambulance was turned away from attending a woman in North Tolsta when it was just a few miles from her home, and another where a man with appendicitis had his appointment cancelled and had to wait several hours for treatment.
She described both incidents as "close calls".
Dr McKellar and his wife Kirsty McKellar are among the only doctors in the area and the medical director has now decided to fill the hole in the service himself.
He said yesterday: "I'm pleased to confirm that three improvements have been agreed and are being pursued.
"Namely, that a list is being put together of off-duty GPs, paramedics and nurse practitioners who are prepared to be called by the Scottish Ambulance Service (SAS) in the event of the ambulance being out of area in an emergency.
"I have put my name on that list – as a GP, not medical director. The SAS have also confirmed that all Tarbert-based staff – including technicians as well as paramedics – are willing to be called during off-duty periods.
"I'm delighted with this development. I think it's a good move."
Dr McKellar added: "Personally, I stay in Harris. I've got a great desire to see the community content, but I also know what is possible and what is not possible."
Western Isles MSP Alasdair Allan welcomed the move last night.
"It is something that I have been on to the health board about before," he said.
"People have been looking to be reassured that there will be somebody based in north Harris, whether it is a GP or a nurse practitioner.
"I think everybody accepts that this isn't a service that would be used very often but I'm certainly pleased if the health board are able to offer somebody in this area.
"I think it's a step forward. I would want to see the detail but it sounds like a step forward."
Mrs Morrison said she believed there were wider issues on the islands relating to the link between health professionals and NHS 24 following recent incidents.
She said: "What we have asked the health board is what are they doing about the problems with NHS24? It's not good enough to say it is all down to NHS24 – the health board need to reassure the public."