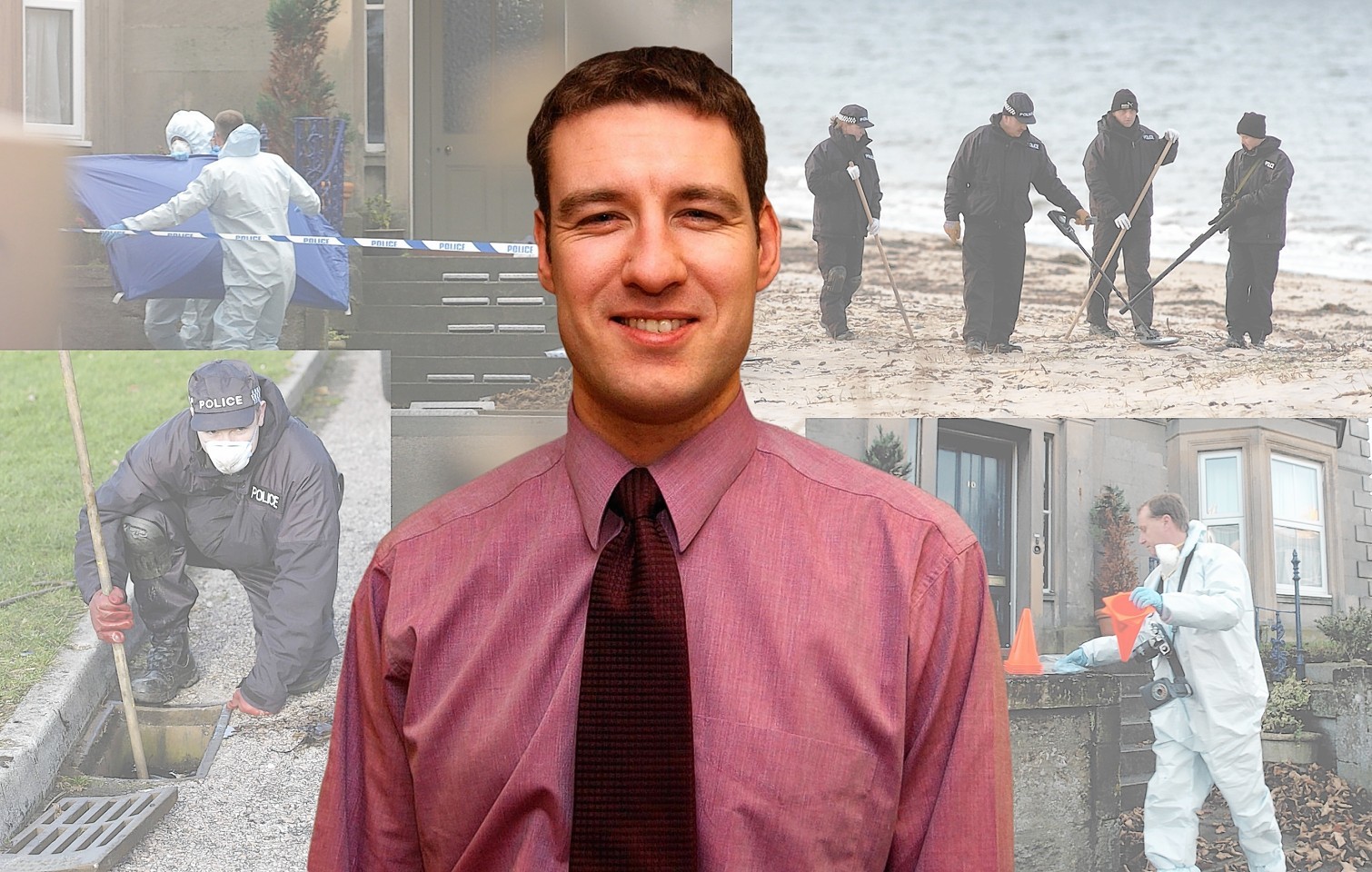 The ex-provost of Nairn believes it is now unlikely that Alistair Wilson's murderer will ever be caught – and claims the town has finally "moved on" from the shooting that sent shockwaves through Scotland.
Sandy Park – who represented Nairn for almost two decades – said he was "very doubtful" that the banker's killer would be found.
The former Highland Council convener made the remarks as Nairn prepared to mark the passing of another anniversary of the crime that rocked the region.
Eleven years ago tomorrow, father-of-two Mr Wilson was gunned down on his doorstep while his children played inside.
He later died at Raigmore Hospital in Inverness.
No one has ever been arrested and no motive for the murder has been established.
The detective leading the investigation said last night that the police remained "absolutely committed" to tracing the killer, and issued a fresh appeal to the public for information.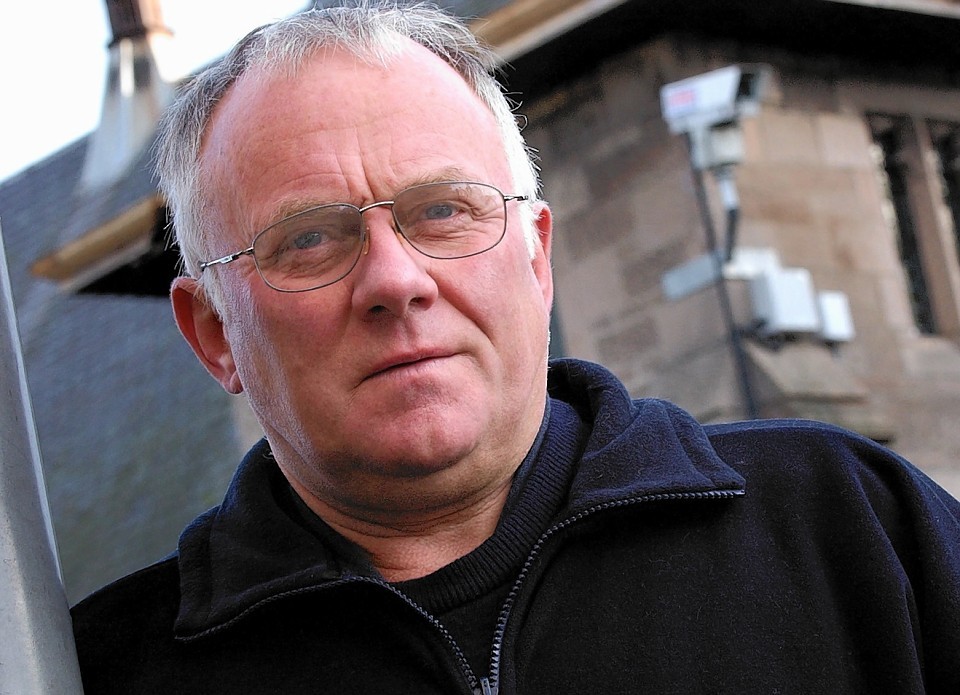 But Highlands and islands MSP Mary Scanlon said it was "disappointing" that the police had "not come close" to solving the crime in the last 11 years, as she urged the force to step up its investigation.
Mr Park, who served as Nairn councillor for 18 years and provost for eight, had sat next to Mr Wilson at a business dinner at the Newton Hotel just weeks before the murder on November 28, 2004.
He recalled the "dramatic" months that followed as the investigation got under way, but admitted to the Press and Journal that he now believes the inquiries may never reach a conclusion.
"Obviously there have been cases that have been solved 20 or 30 years later with the modern DNA, and I'd like to think the police case is not closed and that there are on-going investigations," he said.
"I would like to think it would be solved but it is 11 years so you would think it would be less and less likely. I'm still living in hope that they will get the culprit eventually, but I'm very doubtful."
Mr Park added: "As far as the community is concerned I think it has moved on quite a bit since then. It's just when the anniversary comes along that it makes you think about it again."
Laurie Fraser, the serving provost in Nairn, said he believed that the murder would eventually be solved – but that it could take another decade.
"I don't think the community will ever forget about it," he said.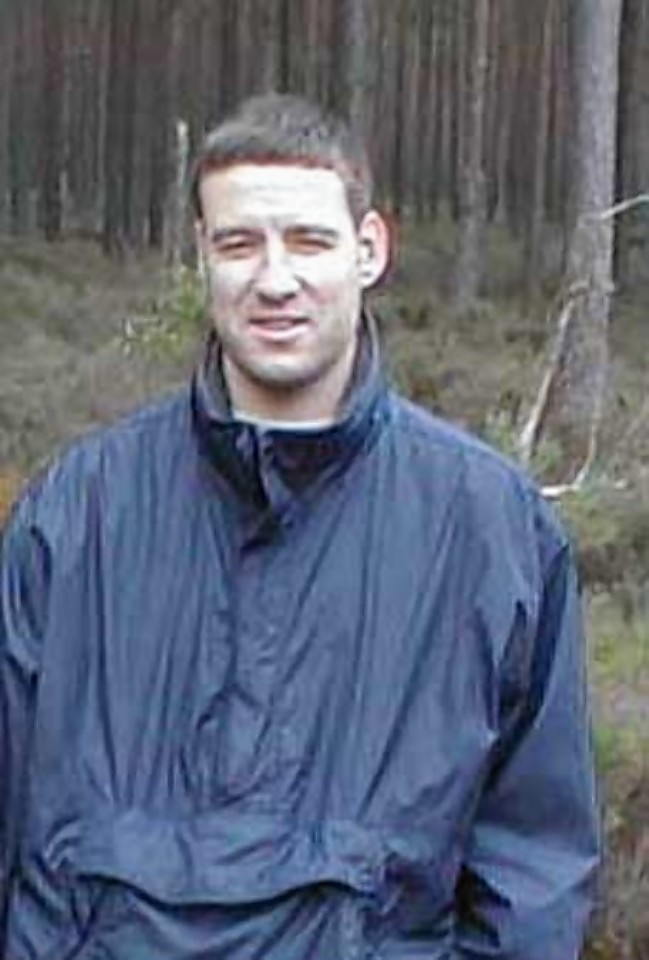 "I think eventually there will be a resolution of some kind in the future but we may have to wait 10 years.
"It has always been a very difficult case for the police. They must have exhausted every single line of inquiry and they must just be waiting for something to happen.
"I think technological advances will be difficult. We've pretty much seen all the advances."
Chief Superintendent Julian Innes, the region's top policeman, said in July this year that he was "entirely convinced" that investigators had "enough data and evidence" to find the shooter, and that they were just awaiting the "final piece".
The case is currently being led by the Specialist Crime Division's major investigation team.
Senior investigating officer Detective Superintendent Kenny Graham said: "Following a review of the Alistair Wilson murder under homicide governance processes introduced by Police Scotland, the investigation remains active and ongoing.
"We will consider all forensic and investigative opportunities.
"We remain absolutely committed to tracing the person responsible for Alistair's death and continue to ask the public for any information which might assist us."
But Ms Scanlon, a Conservative MSP, criticised the failure to trace the murderer.
"This was a deeply tragic case and despite years of searching for answers it is disappointing that Police Scotland have not came close to catching Alistair Wilson's killer," she said.
"Nairn is such a close-knit community and his murder has affected everyone.
"After 10 years, the police should be stepping up their operations rather than scaling down to solve this crime once and for all.
"I had hoped that the forming of Police Scotland would allow expertise from the force across Scotland to be drawn in to fully investigate this tragic death of a young man and father.
"It is very disappointing that Alastair Wilson's name is now added to the list of unsolved murders in the Highlands."
John Finnie, a former policeman and independent MSP for the Highlands and islands, remained optimistic that the case would be resolved, however.
"We know the significant difference that DNA made and there are technological advances," he said.
"I think it's important to be optimistic that – both for the family and for the community and for the perception of safety – that at some point the perpetrator or perpetrators of what was a very violent crime, be brought to court."
Allan Jamieson, director of the Forensic Institute in Glasgow, also pointed to technological advances.
"As a scientist, I would never say never because there are a lot of cases that have been solved recently that may have previously been in the category of being unable to be solved," he said.
"We don't know what the future is going to bring. The only negative would be if evidence has been somehow lessoned in time. One form of evidence that may be effected by the passage of time is people's memories.
"But you certainly don't want to be giving up on cases. The danger of assuming that a case is closed is that you then ignore the protection of evidence."
Timeline of events
November 28, 2004 – Alistair Wilson is shot on his doorstep at about 7.15pm. He later dies at Raigmore Hospital in Inverness.
November 29 – Police launch a manhunt and issue a description of the killer.
December 5 – Police set up roadblocks in Nairn, questioning everyone.
December 6 – £10,000 reward offered for information leading to the arrest and conviction of the killer.
December 8 – Road sweepers find a gun in a drain in Seabank Road, within a mile of the murder scene.
December 10 – Veronica Wilson, his wife, makes a tearful plea to the public over the murder.
December 20 – Hundreds attend a memorial service in Nairn. Mrs Wilson says the killing will "haunt" her.
February 4, 2005 – Police take DNA samples from 150 people who were in the area.
February 17 – Mrs Wilson denies any involvement in the killing.
April 6 – Funeral for Mr Wilson at St Andrew's Episcopal Church in Fort William.
April 12 – Police release picture of pistol used by murderer.
November – Recording of 999 call made by Mrs Wilson on night of murder released.
January 2006 – Police say they believe the gun and ammunition were smuggled into the country.
February – Senior officers visit Europe as part of inquiries to trace the gun and ammunition.
October – Detectives reveal they have traced the man who supplied the weapon, but records do not go back far enough to reveal who bought it.
June 2007 – DNA testing of about 1,000 men begins.
November 2012 – Scotland's new top officer, Chief Constable Stephen House, says the single police force would try to crack the region's biggest unsolved cases.
September 2013 – Police launch a new appeal for information about the murder weapon.
Tomorrow – 11th anniversary of Mr Wilson's death.