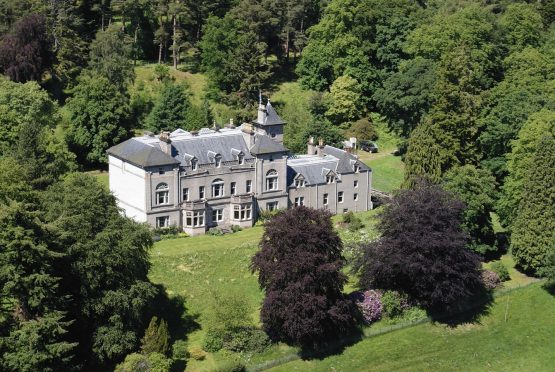 A millionaire has submitted plans to Highland Council to build a new home within the grounds of his family's former 7,500-acre estate.
Allan Macpherson-Fletcher hopes to build a luxurious two-storey house and courtyard at Croftcarnoch within the grounds of Balavil, near Kingussie.
The estate, which was put on the market in 2013 for offers in the region of £7million, had been in the Macpherson family since 1790.
He and his wife Marjorie, who inherited the estate from his aunt 40 years ago, sold it in May for an undisclosed sum to Netherlands-born investor Eric Hereema and his wife Hannah.
In the 16th century, Balavil was a stronghold of the MacIntosh clan and the site of the Comyn massacre.
It later became home to Brigadier MacIntosh of Borlum who was locked in the Tower of London for his support for the Old Pretender, James Stuart.
In more recent imes, its iconic mansion became famous as the fictional "Kilwillie Castle" in the TV drama Monarch of the Glen.
Balavil's new owners are transforming the former shooting and farming estate into a "family home."