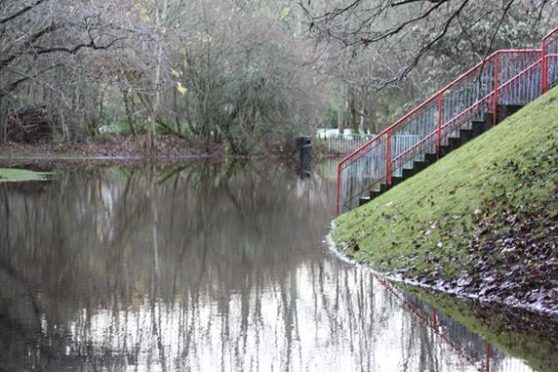 David Kerr
A festive event in Inverness has been postponed for a week due to flooding at Whin Park.
Highland Council took the decision to knock back their Winter Wonderland event which was orginally scheduled for this weekend.
It is now planned to take place on Friday, December 18 between 6pm and 9pm and then then between 4pm and 7pm on the Saturday and Sunday.
The decision was taken following a site inspection.
Inverness Events and Festivals Working Group chairwoman Councillor Glynis Sinclair said: "At the moment we have widespread flooding on the River Ness side of the park where the water has been flowing in to the site at high tide.
"The latest information that we have is that the water levels in the river will start to recede towards the weekend; so we have decided to delay the event rather than cancel it completely.
"Once the park has drained, the plan is to clean up the park, repair any damage caused by the water, and start installing the beautiful illuminations that make this event one of the highlights of our winter festival.
"It is going to a challenging week, but we know just how popular the show is with the younger members of our community and we are determined to do our very best not to disappoint them."