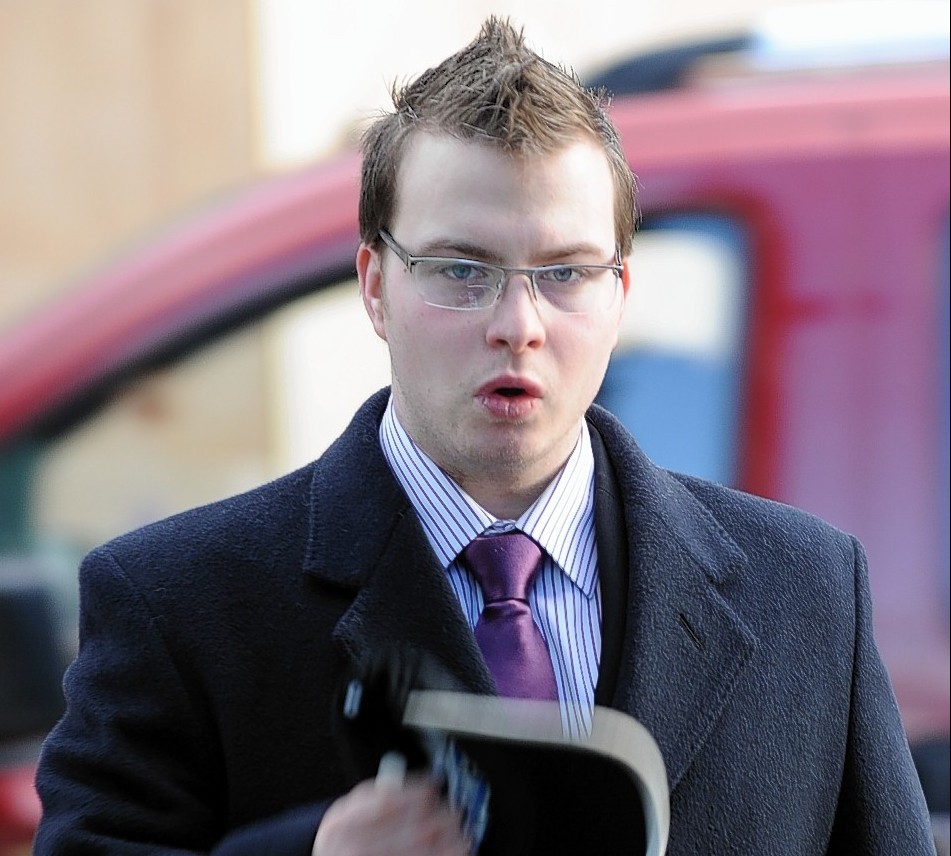 An Army Cadet instructor caught with a hoard of pornographic images and bondage photos of boys has been banned from contacting children.
Michael Macrae kept the indecent pictures of youngsters being sadistically and sexually abused in a folder marked "barefeet" on his computer.
The 23-year-old was snared by police cyber-crime experts acting on a tip-off.
They found 91 images on his base unit, almost half of which were of graphic sadism involving youngsters aged between 10-14 tied up with their mouths taped.
Many of them were engaged in sexual activity and the images had been copied to another folder from a sharing folder on the same computer.
It also contained legal but distasteful images of mostly young boys in bondage situations.
Macrae, of 14 Merryton Crescent, Nairn, appeared at Inverness Sheriff Court yesterday for sentence..
As well as being banned from contacting anyone aged under 18 without prior permission, he was also told he must not delete his internet history for three years.
Sheriff David Sutherland also ordered him to allow police or social workers to examine any device he may have so his internet history can be monitored, banned him from deleting any website history and from having any devices which do not record that history.
Macrae also has to take part in any sex offender or psychological treatment recommended by a supervising officer from the social work department.
His agent, solicitor Duncan Henderson, said his client may have Asperger's syndrome and had urged the sheriff not to jail him and instead place him under supervision.
Macrae had denied possessing the images and permitting them to be made or taken at addresses in Inverness and Nairn between July 8, 2011 and November 24, 2012.
Mr Henderson lodged a special defence that his client had not seen the images or knew that they were indecent.
But a jury unanimously rejected this and found him guilty after cyber-crime analysts told the court it was unlikely he did not know the images were indecent.
Retired police officer Brian Moggach told Mr Henderson: "Someone can't put them in that folder inadvertently because they all went in at the same time.
"Someone had to put them in there for sharing and someone has to create the folder."
A casual remark by Macrae to police who had obtained search warrants for houses he had occupied also led to his conviction.
The court heard he was overseeing Army Cadets at the Fort George shooting range when he was challenged about his collection.
The jury heard that Macrae told police officers who informed him they had warrants to look for child porn on his computers: "Unless, when I was younger, I did like to look at people tied up."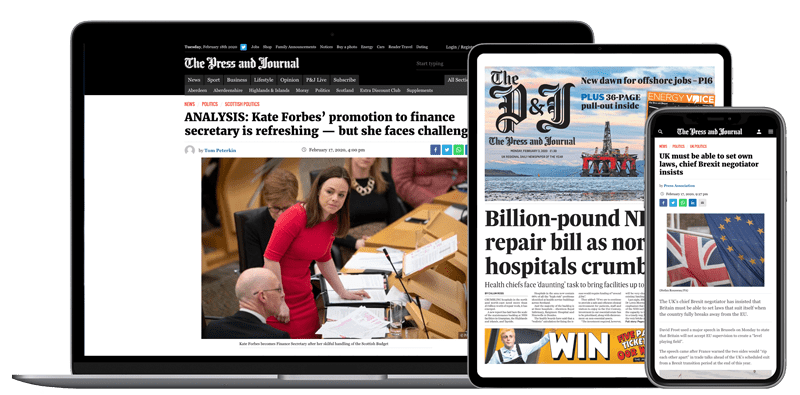 Help support quality local journalism … become a digital subscriber to The Press and Journal
For as little as £5.99 a month you can access all of our content, including Premium articles.
Subscribe