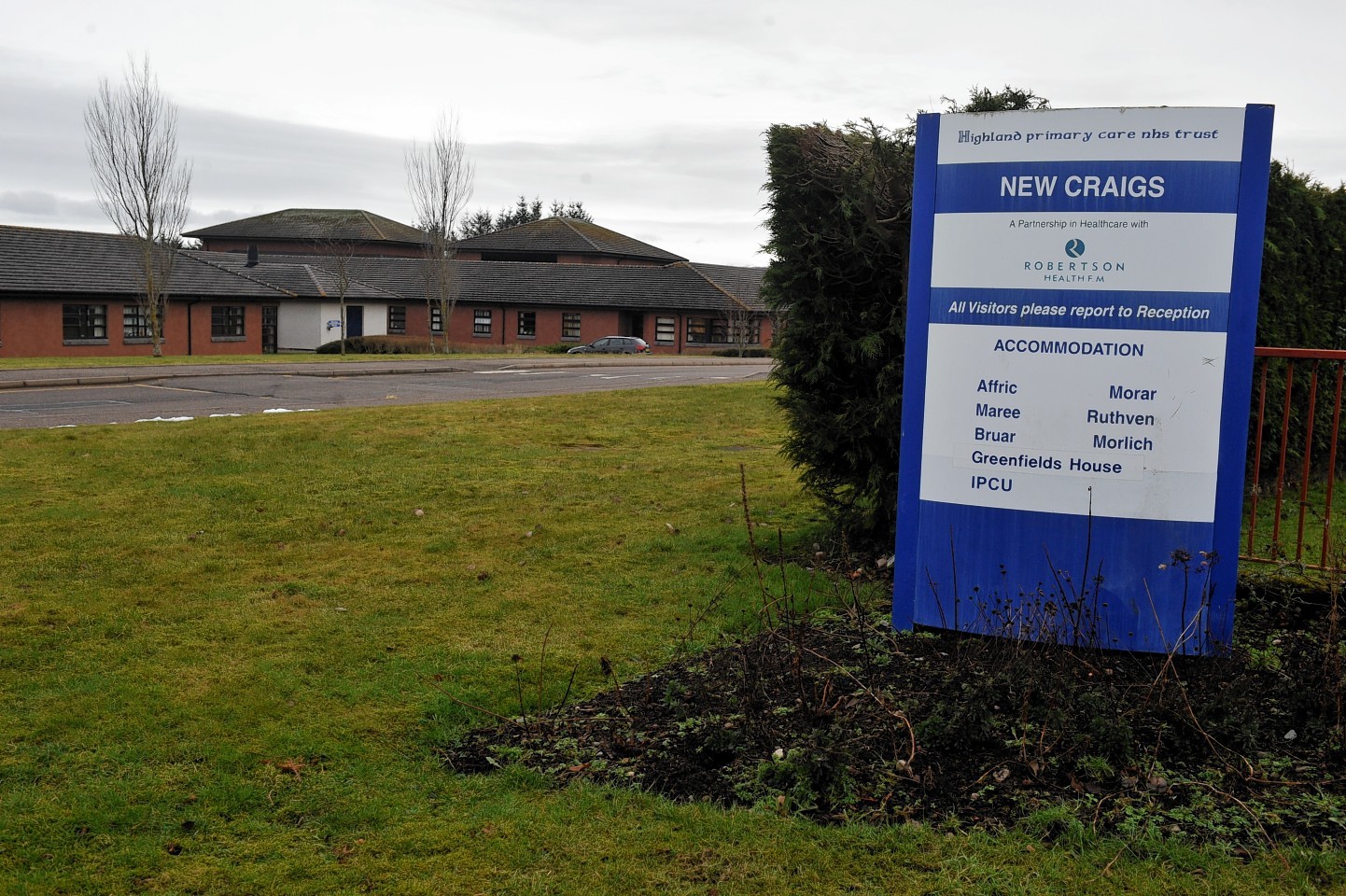 Highland health chiefs have been ordered to apologise and carry out a major review of nursing care after a dementia sufferer was left in agony with an untreated broken pelvis for days.
In a damning report, a watchdog has upheld a catalogue of complaints over the care of a patient at New Craigs Hospital in Inverness.
Jim Martin, the Scottish Public Services Ombudsman (SPSO), said the treatment of the woman was "disorganised, unsystematic and unreasonable", and called for a "review of nursing care and leadership".
Last night, NHS Highland's chief executive Elaine Mead issued a public apology to the family – who wish to remain anonymous – and said the health board was taking steps to ensure lessons were learned.
The case emerged just weeks after the Press and Journal revealed a 91-year-old man died at a private care home in Inverness after allegedly being attacked by a fellow dementia sufferer.
Yesterday, the SPSO upheld four out of five complaints made by the daughter of a different dementia patient.
The woman – described only as "Mrs A" in the report – had been living with family members but was admitted to New Craigs when her condition deteriorated in February last year.
When she was admitted, it was noted that she was at "high risk of falls" and on her second night "was found on the floor of her bedroom, sitting behind the door".
Nurses did not report the fall to doctors for a day-and-a-half.
The patient was later found to be bruised and in "obvious discomfort" and, after doctors could not rule out the possibility of broken bones, she was sent by ward minibus, in a wheelchair, to accident and emergency for an X-ray, but no fracture was identified.
Two days later the patient was found to have fallen in her room again, and had cut her nose and bruised her forehead, but a doctor's review the following day noted that she had "no recent falls".
Eventually – nine days after being admitted to New Craigs and having been seen by several doctors who noted her "delirium" and deterioration – the patient was transferred to Raigmore Hospital where tests found she had a pelvic fracture and urine retention.
The woman's condition continued to deteriorate and she died on April 13 last year.
As part of the investigation, the ombudsman consulted a psychiatric nurse adviser who was "very critical" of the nursing care, concluding it was "disorganised, unsystematic and unreasonable".
The advisor also noted the "lack of a nursing care plan, poor evidence of falls assessments, and no evidence of proper monitoring of Mrs A's pain", and that it was "inappropriate" to transport her in a wheelchair when it was suspected that she had a pelvic fracture.
Another complaint about clinical treatment was also upheld, with the ombudsman saying it was clear that doctors "did not do enough "to consider what was causing the pain, or the changes to behaviour.
Two further complaints were also upheld relating to "poor" record keeping and care planning, and that the health board's initial response to the family's concern was "overly defensive and lacking in empathy".
Mr Martin recommended that the health board apologise to the family for the failures and carry out a "significant event analysis" to understand the causes.
Last night Ms Mead, the health board's chief executive, said: "I want to publicly apologise on behalf of NHS Highland for our failings in the care and treatment of this patient.
"We accept the findings in the SPSO report and I will be writing to the family to apologise and to advise that we are taking steps to identify and act on the learning from this case.
"The report will be shared with the staff involved and we will also be holding a significant adverse event review which will be lead by senior clinical colleagues, the results of which we will feedback to the family.
"We take the findings in the Ombudsman's report very seriously. We are determined to learn from feedback and drive up the quality and consistency of our care."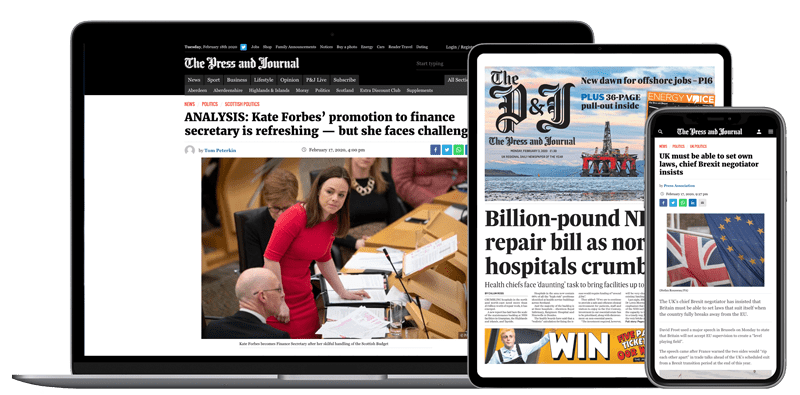 Help support quality local journalism … become a digital subscriber to The Press and Journal
For as little as £5.99 a month you can access all of our content, including Premium articles.
Subscribe