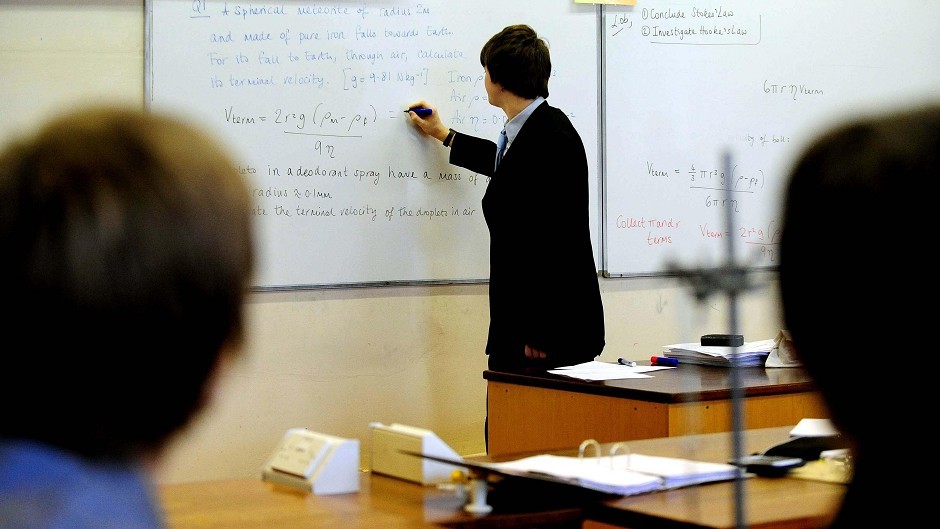 Budget-cutting education chiefs in the Highlands have spent more than £11milllion in three years on supply teachers.
The local authority has been left with the bill because finding full-time staff continues to be a "major challenge".
Schools in the Highland Council area still had more than 90 teaching vacancies at the start of the current session in August.
The most up-to-date figures for November and December show that the local authority still had 17 vacancies for permanent teachers and 15 unfilled temporary posts.
The ongoing recruitment problems have contributed to the authority spending more than £3.5million on supply teachers in each of the last three years.
Bill Alexander, the council's director of care and learning, said last night that "there simply aren't enough teachers to go round".
Highland Council – which could face spending cuts of £50million next year – was among the local authorities to convene an emergency summit in September after the new school session started with almost 300 teaching posts unfilled across northern Scotland.
Education Secretary Angela Constance announced at the high-level talks that a national task force could be created to tackle the crisis, but warned there was no "silver bullet".
A freedom of information request submitted by the Press and Journal has revealed there are now still 12 full-time vacancies in primary schools in Highland region, as well as seven temporary posts.
In secondary schools, five permanent posts remained unfilled, as well as nine temporary jobs.
The local authority also disclosed that it had spent £3.774million on supply teachers in 2014-15, as well as £4.199million the year before, and £3.678million in 2012-13.
Bob Colman, regional secretary of the Educational Institute of Scotland (EIS) union, said: "The reason the council are having to spend so much on supply teachers is because they are struggling to recruit teachers – the two go together.
"The EIS certainly works closely with the authority on discussing its recruitment strategy.
"I'm involved in probationers induction day. There's certainly a hard-sell made by the council and the teachers union to encourage probationers to look for employment in the area.
"It's a significant problem and we really acknowledge the efforts the authority are going to in trying to recruit teachers.
"The EIS certainly acknowledges that there's a major challenge for the authority."
Mr Alexander said the council carried out an "early and comprehensive recruitment campaign" in the spring, but still had more than 90 posts vacant at the start of the new session in August.
"We have worked hard to get that number down, and we have had reasonable success, but there simply aren't enough teachers to go round," he added.
"If Highland makes an appointment, we may be denying employment of that person to our neighbours in Moray Council area, for example.
"That is why we undertook the teacher summit – to pool our ideas, and to collaborate on similar approaches.
"We also have a focussed programme of activity around the enhancement of management in schools, as school leadership is critical to this."
Councillor Drew Millar, chairman of the authority's education committee, said that Scottish Government plans to introduce a minimum 25-hour teaching week in primary schools may force the council to have to try to recruit more than 30 additional teachers, when "this number of available teachers simply does not exist".
He added: "The northern authorities have approached the Scottish Government about prioritising recruitment into rural areas, and specifically into the north, for example by enhanced teacher training opportunities here, or supporting more probationers into the northern and island authorities.
"We are also awaiting a response from government about leading a task force, with a specific action plan to address teacher recruitment in the north."
Rhoda Grant, Labour MSP for the Highlands and islands, said 15 vacancies at primary schools was "pretty significant".
She added: "It could be the location of some of these vacant posts that is the issue, but I would hope that Highland Council will try and use innovative methods, similar to what Moray Council have had to do, to encourage teachers to come and apply for these posts."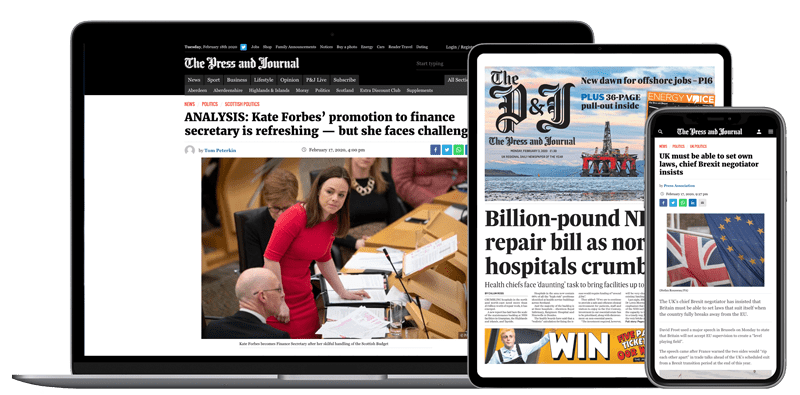 Help support quality local journalism … become a digital subscriber to The Press and Journal
For as little as £5.99 a month you can access all of our content, including Premium articles.
Subscribe