 Andrew Smith pic being taken at 7pm
Calum Ross
As keen snowboarders, Lindsey Christie and Vaila Chapman normally spend Christmas Eve "praying for snow" – but not this year.
The two friends have "cancelled Christmas", and instead plan to sleep rough on the streets of Aviemore tonight to raise money for refugees from war-torn Syria.
They have told friends and family they do not want any presents – only donations to the Islamic Relief UK group, which works to alleviate poverty, illiteracy and disease.
By last night they had already raised more than £730 towards their £1,000 target.
Ms Christie, who is 28 and from Newtonmore, explained where the idea had come from.
"I've been reading a bit about refugees and the trouble they've been having," she said.
"There's so much bad news on the news at the moment and people are worried about things.
"I just thought it was time to do something that's a bit of a positive for Christmas.
"I just thought – 'I'm 28 now, I've had a few Christmases and I don't mind missing out on a few presents'.
"I was talking to my friend Vaila and we wondered what we would do if we were outside for a night sleeping rough, and we thought – 'actually, we should do something like that and see how it feels'."
She added that she had "bullied" her friend Ms Chapman, a 19-year-old from Bonnyrigg, into joining her because she was "terrified of my own shadow" and could not do it alone.
The pair plan to spend the evening sleeping next to the Winking Owl bar on Grampian Road, Aviemore, and will be collecting clothing and cash donations in person, or via their online JustGiving page.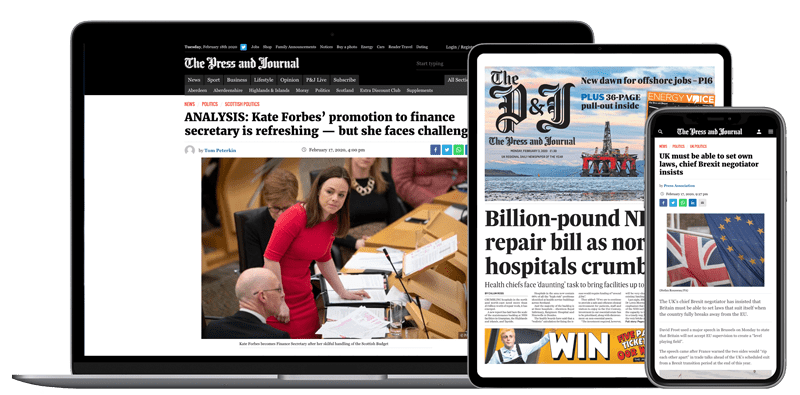 Help support quality local journalism … become a digital subscriber to The Press and Journal
For as little as £5.99 a month you can access all of our content, including Premium articles.
Subscribe