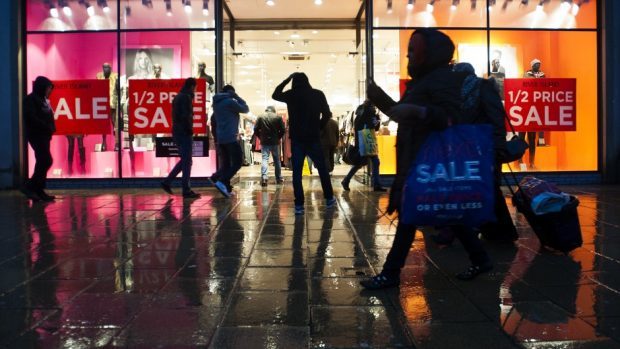 It may have been jingle tills elsewhere in Scotland – but there was a more muted response to the post-Christmas sales in the north.
While many of the region's shopping centres were still totting-up their footfall and sales figures for the big offline shopping weekend, one of the Highland capital's biggest retailers was expecting a slightly different pattern of shopping this year.
The Debenhams store in Inverness had a quieter Boxing Day than last year, but staff were expecting today and tomorrow to be big shopping days this festive season.
Selling support manager, James Anslow, said: "It's definitely slower than the previous year – Marks & Spencer was open, so we had more competition.
"I think we're in line with the rest of the (Eastgate) centre.
"There was no public transport, there was nothing at all. We even had to arrange for staff to come in together.
"We had about 40 people coming in when we opened, but it built up as the day went on.
"When the doors first opened, it was all about the fragrances, but as the day went on it was more clothes.
"Our big days will be Monday and Tuesday."
The Press and Journal previously reported local concern that the only buses running in the Highlands on Boxing Day would be services between Inverness and Aberdeen, despite many people being working.
At the time, operator Stagecoach said it had run trials in previous years, but had extremely low passenger numbers.
Further east, Brodie Countryfare had a steady Sunday with customers just having a break from the house after Christmas and Boxing Day, and maybe even something to eat.
The centre stayed closed on Boxing Day, and will not start its sale until January 3.
Retail manager Brian Taylor said: "We don't do our sale until January, but we've been constant since we opened at 9.30am.
"The restaurant has been very busy with lots of queuing, the footfall has been very good."
Elsewhere, thousands of bargain hunters hit the stores to take advantage of discounts of up to 70% in the sales.
Shopping centres across Scotland reported high demand for reduced-price electronics, perfume, fashion and jewellery.