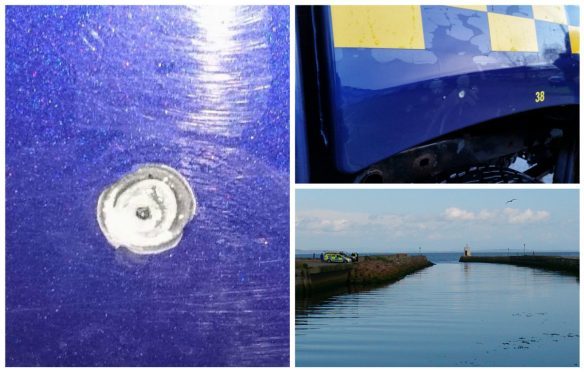 Police are investigating after a north of Scotland coastguard were allegedly shot at as they drove in their car.
Nairn Coastguard posted pictures of bullet marks in the side of their 4×4 claiming they were hit as they drove along the River Nairn.
Posting on the Nairn Coastguard Facebook page, a spokesman said: "Really sad day today, we were out checking a path on the river Nairn and someone took a shot at us we did not hear it as we were driving through branches at the time it looks like a air rifle .22.
"We are so lucky if it had hit me or Mark in the front of our truck or Vic or Andrew in the back seat it could have been so much different it could have taken a eye out or worse, police are now involved as it is a criminal act against the emergency services if any one knows who did this please call the police and let them know or me I'm only to happy to take the details of this complete and utter idiot.
"Our 4×4 is now washed and cleaned all ready to help if and when needed take care and be safe."