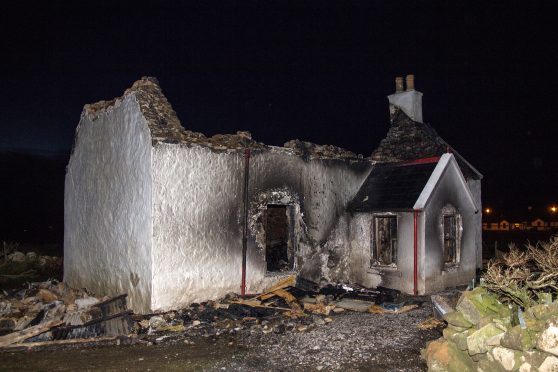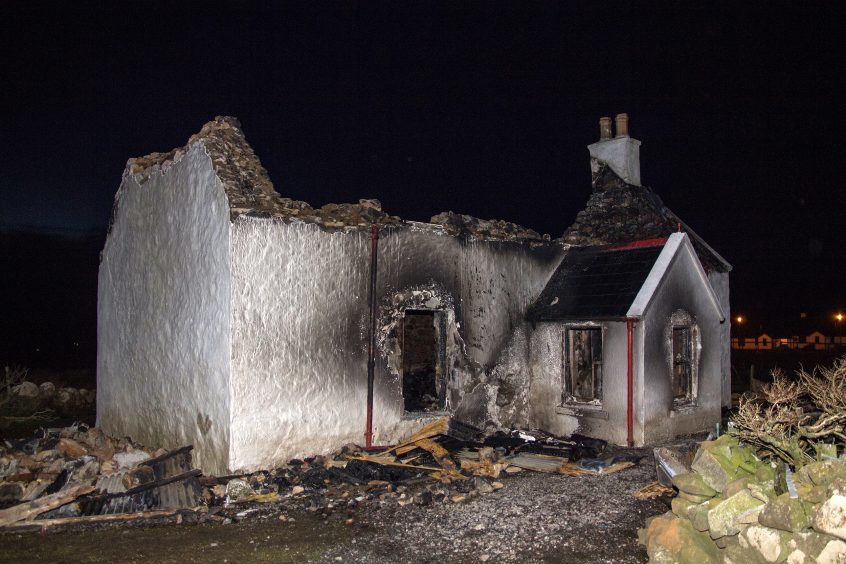 A crofter has been found dead three days after a huge fire broke out at his home on Skye.
Firefighters were called to the property on at Kilvaxter, Kilmuir at about 11.30am on Boxing Day.
But due to fears over the safety of the building, investigators were unable to get inside until yesterday – where they discovered a man's body.
Although he has not yet been formally identified, it is believed to be croft owner Jonathan MacLean.
Last night one neighbour said "a history book has closed" with the loss of a "great character" who was passionate about his birthplace of Skye and its people.
Residents said they were "helpless" as they witnessed the flames rapidly engulf the 87-year-old's home on Saturday morning.
Fire crews from nearby Uig, Portree and Staffin had all raced to the scene, and used two main jets and two hose reel jets as they tried to tackle the blaze.
The cause of the fire is being investigated, although police have said there are no suspicious circumstances.
Mr MacLean's cousin Mary MacKenzie, who lives nearby and visited him on a daily basis, often cooking meals for him, was alerted to the tragedy by one of his neighbours.
She said: "I don't know what caused the fire. I think it was very quick. I think he probably succumbed to the smoke. I had seen him on Friday and he was very cheerful."
Mrs MacKenzie, 78, described her cousin, a lifelong bachelor, as a "people person" with a passion for island history.
That was echoed by long-term neighbour Catherine Budge, who said the community was in a state of shock and sadness at the "loss of a great character."
She said: "Neighbours had looked on helplessly as the fire took hold. This is so very sad.
"It was awful, looking on before the fire service came, knowing he was in the house. There were maybe 10 neighbours, onlookers, who couldn't do anything. They were really distraught.
"Jonathan was one of the oldest members of the community. The community are really very sombre. The year is ending on a note of deep sadness. I was speaking with him the day before
Christmas. He was in good form.
"He was very independent, very active. He did his own shopping and had his weekly trip to Portree.
"He was very much involved in drama in his youth, taking part in village plays. He was also an expert genealogist. So that's been lost with him. He knew so much about the history of the place. It's almost as if a history book has been closed."
Another neighbour, Alexander Walker who owns a bed and breakfast three doors from Mr MacLean's home, said: "It was a bit of a mess, with the whole house going up. When I went out I could see the flames shooting out of the house."
Local councillor Drew Millar said: "For this to have happened anywhere is just horrific. At this time of year, I think it seems even more horrific because of the festive season and people enjoying themselves at this time of year.
"The thoughts of the whole community will go to any relatives of the person who has died."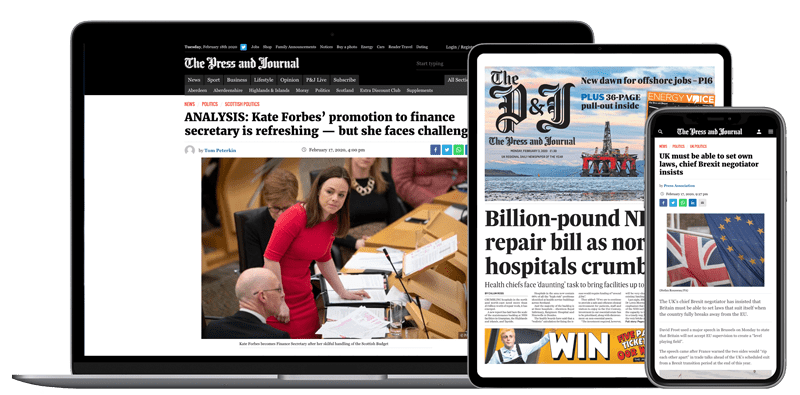 Help support quality local journalism … become a digital subscriber to The Press and Journal
For as little as £5.99 a month you can access all of our content, including Premium articles.
Subscribe