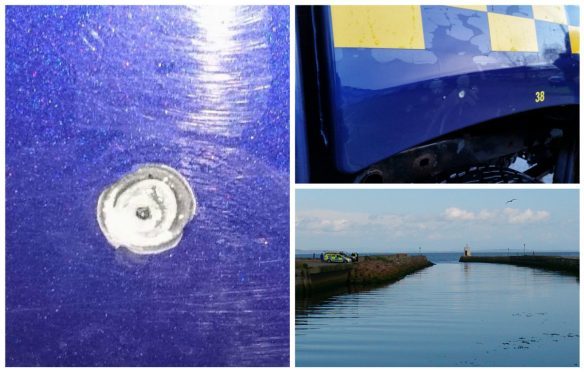 Police were last night continuing their search for an alleged gunman who targeted Highland Coastguard workers.
An investigation was launched after a Toyota Hilux used by the Nairn Coastguard rescue team was hit with what appeared to be an airgun pellet while on a training exercise.
The vehicle was damaged but the team of four escaped injury during the incident, which happened as they checked a route that runs about two miles inland near the banks of the River Nairn between 1pm and 2pm on Sunday.
Local politicians have branded the incident "appalling" and "despicable".
The Press and Journal understands that the police have checked for any other recent reports of airgun incidents in the area but have not received any.
A spokesman for the force confirmed yesterday that inquiries were ongoing.
Tom Rennie, a station officer at Nairn Coastguard, said on Monday that it was a "dead-on shot at us" and "could have been more serious".