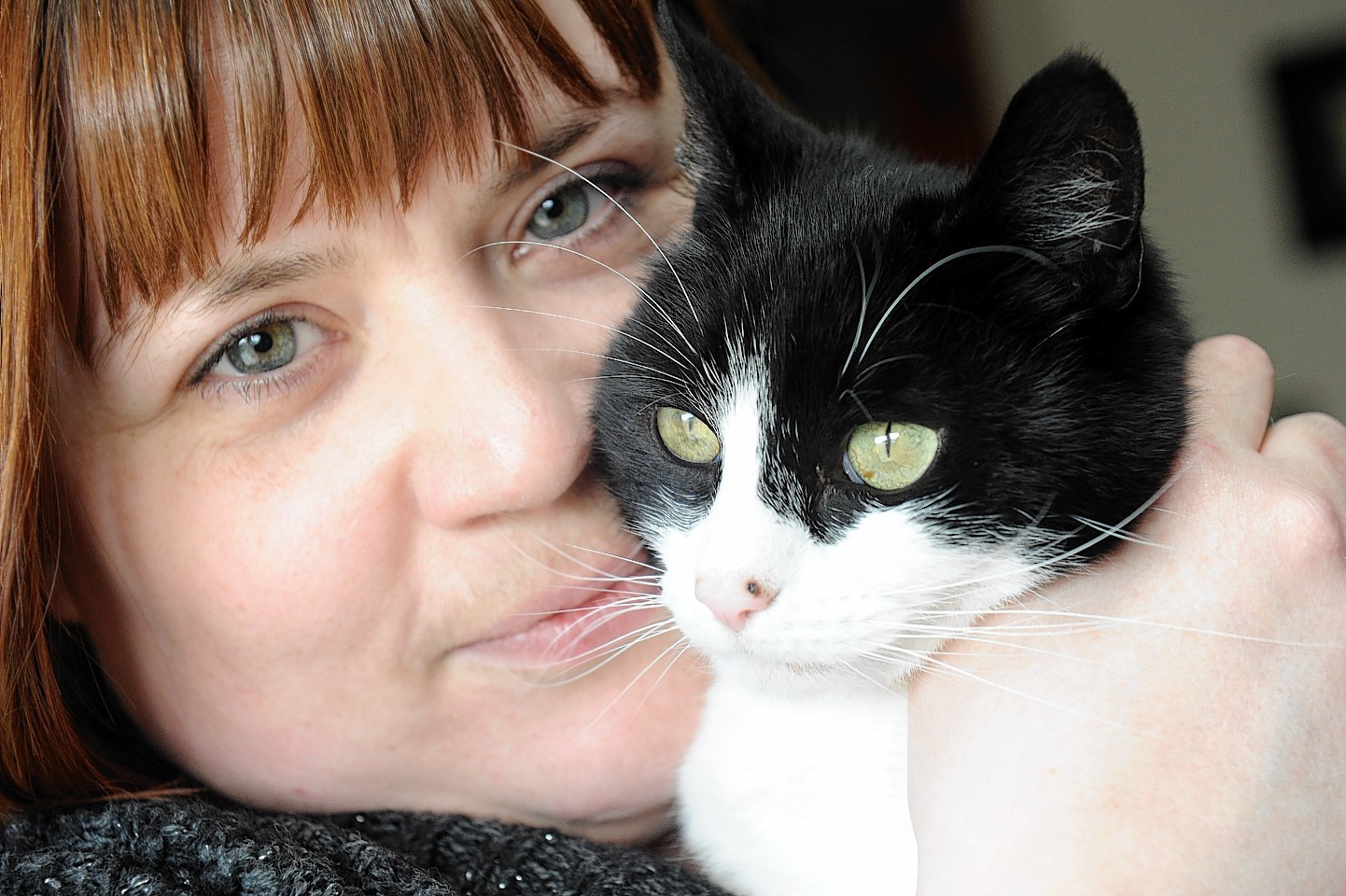 Pet owners are living in fear after a spate of cat deaths from poisoning in the north.
Owners are keeping their animals indoors as the death toll among cats at Culloden outside Inverness rose to seven.
All met a painful and distressing death from drinking car anti-freeze said the Scottish SPCA yesterday as they issued a warning.
Officers said they are concerned that the poisonings are deliberate and urged the public to come forward with information.
The latest incident was on May 1 when a four-year-old cat Biffy collapsed after being repeatedly sick at its home in Walker Crescent.
Despite treatment by Culloden Vets, Biffy had to be put to sleep later the same day.
The cat's owner Lisa Miller, a receptionist at the Culloden veterinary centre, said she was now afraid to let her other cat, Minnie, out of the house.
She added that the whole family, including her partner Gordon Skillin and her 16-year-old daughter Rachael Kennedy were dreadfully upset at the loss of Biffy.
Miss Miller, 35, said: "Biffy was a lovely little cat. He was inquisitive. He used to go into the neighbours' houses but they thought he was lovely.
"Whether it was deliberate or not, people need to be aware of what can happen with anti-freeze.
"I am now worried for Minnie. I don't want to let her out of the house."
The cat death toll includes three from Walker Crescent, including two belonging to the same family.
One man from Hazel Avenue lost three cats, the latest in January this year.
Alan Burns, 57, said he was shocked by the latest death and felt that the poisonings were "a disgraceful cowardly act".
He lost Molly, Tom and nine-month-old kitten Larry within months of each other and has considered moving away because of what happened.
Now his two news cats, Bob and Elliot, live in a shed surrounded by a wire fence to stop them straying.
Mr Burns, a driver for Highland Council, said he and his wife Lisa are heartbroken at losing their pets after finding them with the distressing symptoms of poisoning.
Walker Crescent resident Mandy Simpson said she was scared to allow her cat Tiger to stray too far.
"I think people need to be aware of what has been happening."
Senior Scottish SPCA Inspector Andy Brown said: "We are extremely concerned by the number of cats dying from anti-freeze poisoning in such a small area and short space of time.
"Yet another beloved pet has lost its life and Biffy's owner is understandably devastated, as are all the other families whose cats have died under such awful circumstances.
"Unfortunately, we have not received any information about the source of the poison so we are unable say whether someone has deliberately caused these cats harm or the deaths have been accidental.
"Either way, it is clear there is a source somewhere in the area close to Walker Crescent and Hazel Avenue.
"Antifreeze, or ethylene glycol, has a sweet taste which appeals to cats and is usually colourless and odourless.
"It causes tremendous suffering if ingested and by the time symptoms such as vomiting, lethargy, head shaking and coma occur it is often too late to treat.
"If anyone has antifreeze in their garage or shed we would urge them to ensure roaming cats do not have access to this.
"We understand it is difficult to keep outdoor cats inside but we are asking owners to be aware of the dangers.
"Anyone who believes their cat may have swallowed poison should seek veterinary attention without delay."
Anyone with information should be passed to the Scottish SPCA's helpline on 03000 999 999.