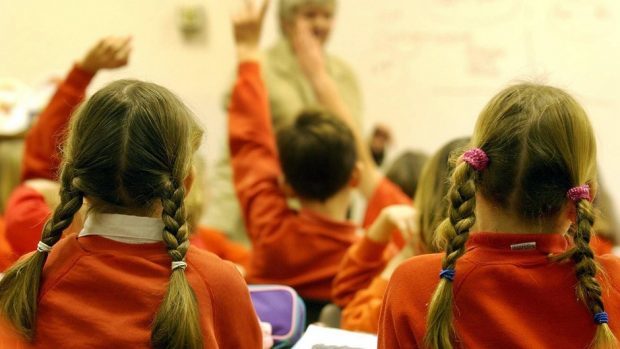 Council chiefs are promising a major review of their methods of recruiting teachers and other professionals to the Highlands as the extent of current advertising exposes a serious shortage of qualified people.
The authority has pledged to do everything possible to maintain numbers despite its continuing struggle to bridge a £50million budget gap for the year ahead following government funding cuts.
At one point this month, there were 28 vacancies advertised on the Highland Council website for a wide range of full-time and part-time roles at both primary and secondary schools with salaries ranging to almost £36,000 for the higher bands.
The jobs range from part-time clerical assistants to full-time primary teacher positions.
Education chairman Drew Millar has agreed that a fundamental rethink is required to attract professionals to the region.
He said: "There is a struggle to recruit in certain subjects, for example recruiting maths teachers up in Caithness. It's a north of Scotland wide problem of being able to attract teachers.
"There's always going to be vacancies, but we have to keep recruiting because the government has said we have to have a certain number of teachers.
"It's a mixed bag of events that causes the problem. Part of it is the competition from the central belt, from the various cities. We have small schools that may deter some people who perhaps feel it could affect their career development, although I don't believe it should.
"It's always been this way. I think it's maybe exacerbated a bit because of a shortage of teachers coming through as well."
Councillor Millar said he expected councils – and health boards – to work more closely together in the coming months to tackle a shared problem.
One tactic will be to try to attract professional couples to the Highlands who, between them, work in education and health.
Inverness Labour councillor Bet McAllister said: "There is a shortage of classroom assistants in Inverness and beyond, it's something I'm looking into.
"I don't know how we're going to sort it, but somebody's going to have to get their thinking cap on."
A Highland Council spokeswoman said: "Our recruitment freeze means that all vacancies are being reviewed, and priority posts will continue to be advertised to ensure safe and effective services, as reported at last week's council meeting.
"The majority of teaching vacancies will therefore continue to require to be filled.
"Pupil support assistant vacancies are being reviewed on a case by case basis and will be advertised where this is necessary to ensure safe services."