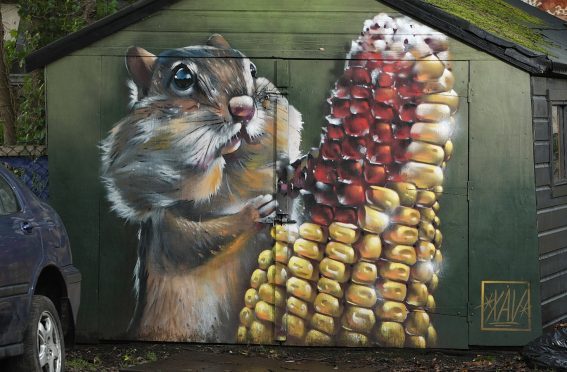 Spain's answer to Banksy brought a riot of colour to a rainy Highland January by painting a giant chipmunk on a shed.
The 8ft mural of the rodent eating corn on the cob suddenly appeared to a startled Inverness in September.
It has now emerged that self-taught Spanish street artist Xav was responsible for the mural in Atholl Road.
Xav, known for his hyper-realistic style of painting, was staying at a backpackers hostel in the street during his first visit to Scotland.
While there he also collaborated with a local graffiti artists to paint Halloween-inspired mural on a local's van.
Duncan Chisholm, 49, runs the tapas bar close by on Castle Street.
He said: "I've seen some of his work and this piece is amazing. It's really impressive. Isn't it great that some Xav graffiti has turned up in Inverness?
"I'm not familiar with the meaning behind his work – but I wonder what the significance of the blood-coloured corn cob means.
"It looks political."
Xav has created numerous stunning artworks on buildings in Madrid and has won several prizes for his work.
One hyper-real image shows an elephant crashing through a wall, and another shows giant sphinx cats.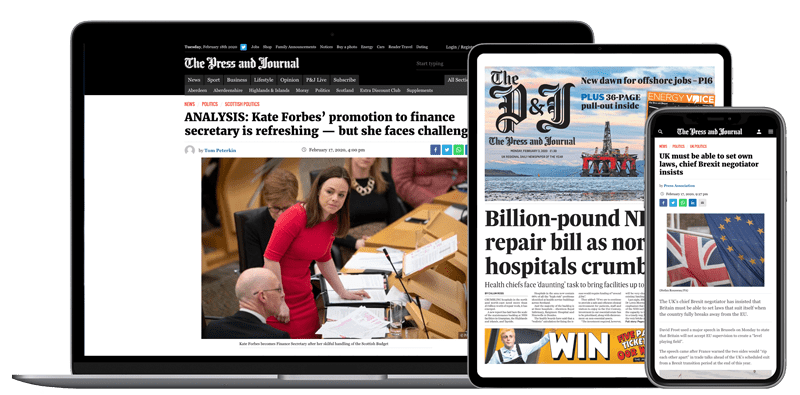 Help support quality local journalism … become a digital subscriber to The Press and Journal
For as little as £5.99 a month you can access all of our content, including Premium articles.
Subscribe