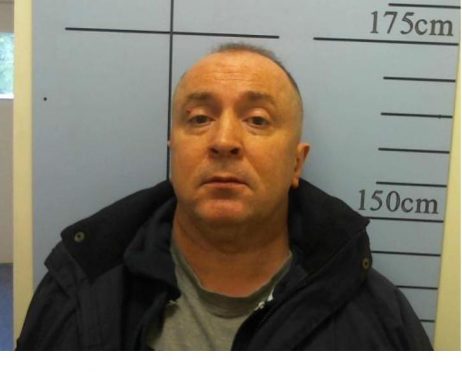 Police chiefs were left "frustrated" by criticism from politicians over the delay in catching a murderer who went on the run for six weeks after a trip to Inverness.
James Casey was put back behind bars last month after being traced in Birmingham following a nationwide manhunt.
Casey – who was convicted of battering father-of-two Ian MacBeth to death during a botched robbery in Invergordon in 1990 – had fled custody while on an unescorted day release visit from HMP Castle Huntly to Inverness on December 10.
Local MSPs criticised the police for the length of time it was taking to capture the murderer before he was found.
Chief Superintendent Julian Innes, the divisional commander, revealed that the force believed that Casey had immediately left the Highlands, but could not say so publicly at the time.
"He had been in Inverness that day. We had reasonable information and intelligence that he had left Inverness that same day," he said.
"We were publicly criticised by several politicians about the lack of progress we made, and clearly what I was able to say was that there was a senior investigating officer assigned to this in Dundee because of where he had gone missing from.
"We were making active inquiries all the time. We were reasonably confident he wasn't in this area, but that was based on information and intelligence as opposed to hard fact.
"So we were working closely with our colleagues in the Tayside area, and he was eventually caught in Birmingham."
Mr Innes added: "It is frustrating sometimes when people criticise us for a lack of effort when I'm not in a position publicly to describe the effort we're putting in.
"Politicians have a different role to me, and their role is to challenge policing in terms of providing the best possible service, my role is to ensure we provide the best possible service.
"What I can assure you was that we were active every single day looking for James Casey."