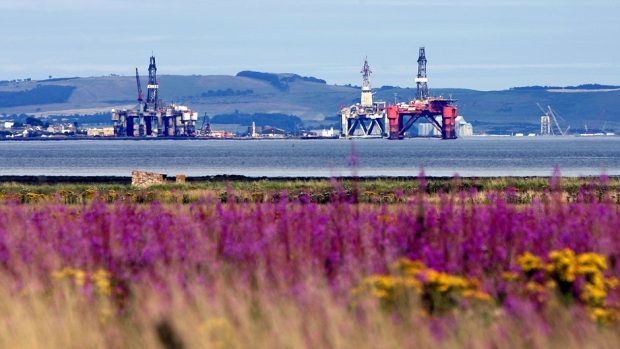 Prominent conservation groups have registered their opposition to plans to transfer millions of tonnes of crude oil a year between tankers in the Cromarty Firth.
The National Trust for Scotland and the RSPB have both lodged objections to the proposals for waters used by dolphins and other protected wildlife.
More than 3,000 people have also signed an online petition in protest at the plans by Cromarty Firth Port Authority.
The body already has a licence for ship-to-ship transfers for vessels lying alongside the nearby Nigg Oil Terminal, and now wants to be able to extend the operations.
It has applied to the Maritime and Coastguard Agency (MCA) to carry out the transfers while vessels are anchored at the mouth of the firth, with the maximum quantity proposed to be moved in a single operation being 180,000 tonnes, at a rate of about four transfers a month, and up to a total of 8.64 million tonnes per annum.
Local community leaders and politicians have expressed alarm about the plans, however.
Revealing its opposition, RSPB conservation policy officer, Richard Evans, said: "In our opinion the application is quite inadequate and completely fails to show how the possible impacts of oil transfers are to be avoided in such a sensitive area.
"It is a huge concern and the risks are far too high. The firth has internationally important populations of seabirds.
"Thousands of birds spend the winter months sheltering along the coast and the intertidal mudflats are enormously important for the rich feeding grounds they provide for wildfowl and wading birds.
"And this area is also very important for the famous bottle-nosed dolphins that attract so many visitors to this part of Scotland.
"We simply must see some proper risk assessments so that this application can be properly judged."
The National Trust, Scotland's largest conservation body, has also warned that the risk of oil spills would be "massively increased" if the application was approved.
Bob Buskie, chief executive of the port authority, said: "We fully understand the concerns and have explained the many environmental safeguards that would be put in place if the licence was granted.
"We have to stress the port takes its environmental responsibilities extremely seriously, in fact the port has a legal responsibility to safeguard the environment of the firth.
"This type of ship-to-ship transfer has been carried out within the port for many years without incident."