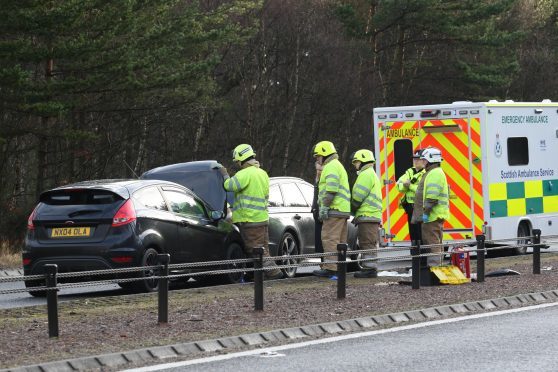 A busy north road was closed for hours yesterday after a six-vehicle pile-up – followed by a car fire just minutes later.
Emergency services got the two call-outs on the Black Isle during morning rush-hour.
The first incident involved six cars, and happened at 8.34am on the A9 Dornoch to Inverness road, just south of the Tore roundabout.
Just two minutes later, a car burst into flames after colliding with another vehicle on the same road.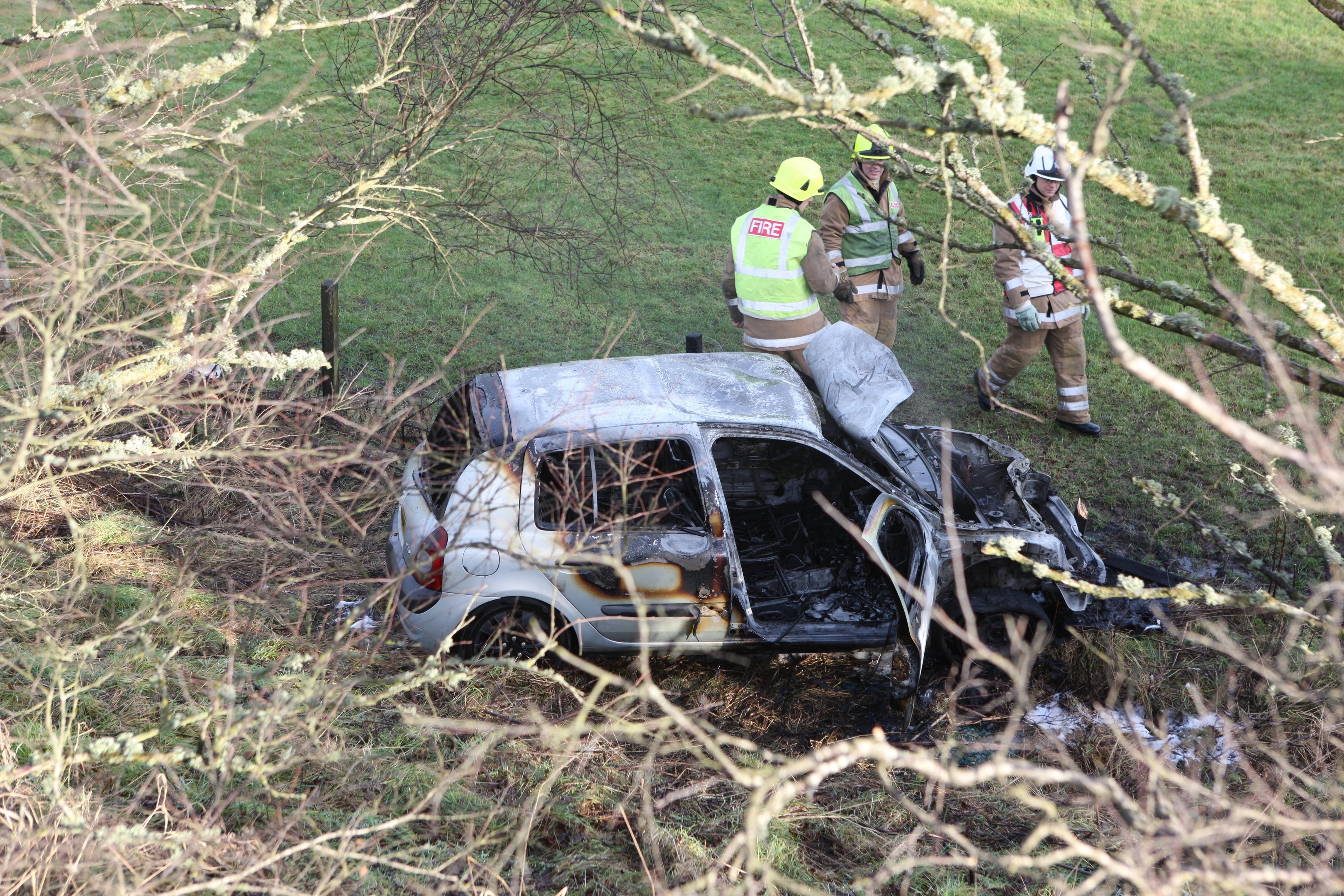 Nobody was seriously injured in either crash, which happened on the southbound carriageway, but the A9 was closed for three hours as police, fire and ambulance crews tried to deal with the scene.
The six-car smash happened just north of the Munlochy turn-off.
One car ended up on its roof, and a woman was taken to Raigmore Hospital in Inverness with suspected neck injuries. However, they are not thought to be serious.
Fire crews from Inverness, Beauly and Dingwall used hand tools to free two female casualties from separate vehicles.
The second collision happened at Allangrange junction and resulted in a silver Renault Clio going off the road into a ditch, before bursting into flames. No one was hurt as a result, but the front of the car was left a burnt-out shell.
A police spokesman said: "Both accidents happened within a short space of time – at 8.34am and then 8.36am."
A fire service spokesman said: "Crews were faced with one vehicle on fire, which was extinguished by firefighters in breathing apparatus using a hose reel jet. Two females were trapped in separate vehicles and both had to be extricated by crews.
"Thankfully no one involved in the incident was seriously injured. Police Scotland and Scottish Ambulance Service were also at the scene."
Earlier in the morning, at about 7.20am, firefighters from Inverness and Nairn were called to a collision between a car and van on the A96 Inverness-Aberdeen road at Delnies.
Cutting gear was used to free one man, who was given oxygen by firefighters before being taken by ambulance to Raigmore.
The driver of the other car was also taken to hospital after being freed by paramedics beforehand.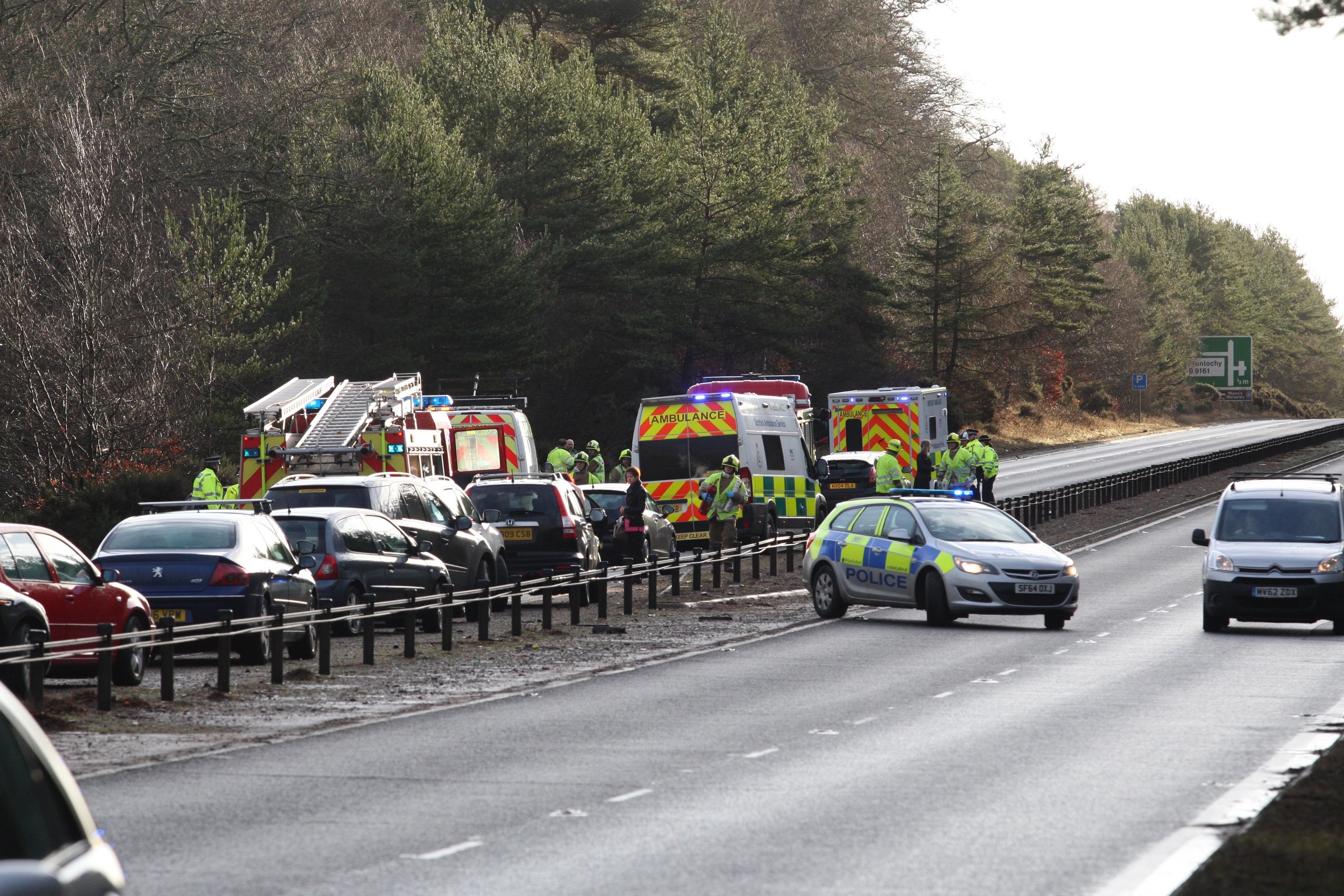 The road was shut in both directions for nearly three hours.
A Bear Scotland spokeswoman said: "The incident on the A9 was reported to us at 8:30am. Bear's trunk road incident support service team attended immediately to assist
Police Scotland with the clear-up and the road was operating again as normal by 10:30am.
"No winter related issues have been reported on the A9 or A96.
"Precautionary treatments were carried out on both the A9 and A96 between 3am and 5am."
Last night road safety campaigner and north politician Dave Stewart said he had already written to Transport Scotland to flag up the problems with the Munlochy junction section of the A9, after being contacted by a concerned resident from Craigrory.
Mr Stewart, who is Labour's transport spokesman, said: "I have been asked by a constituent to try and ascertain what the issues are with the A9/Munlochy junction as there has been several collision at or near this junction recently and many near misses.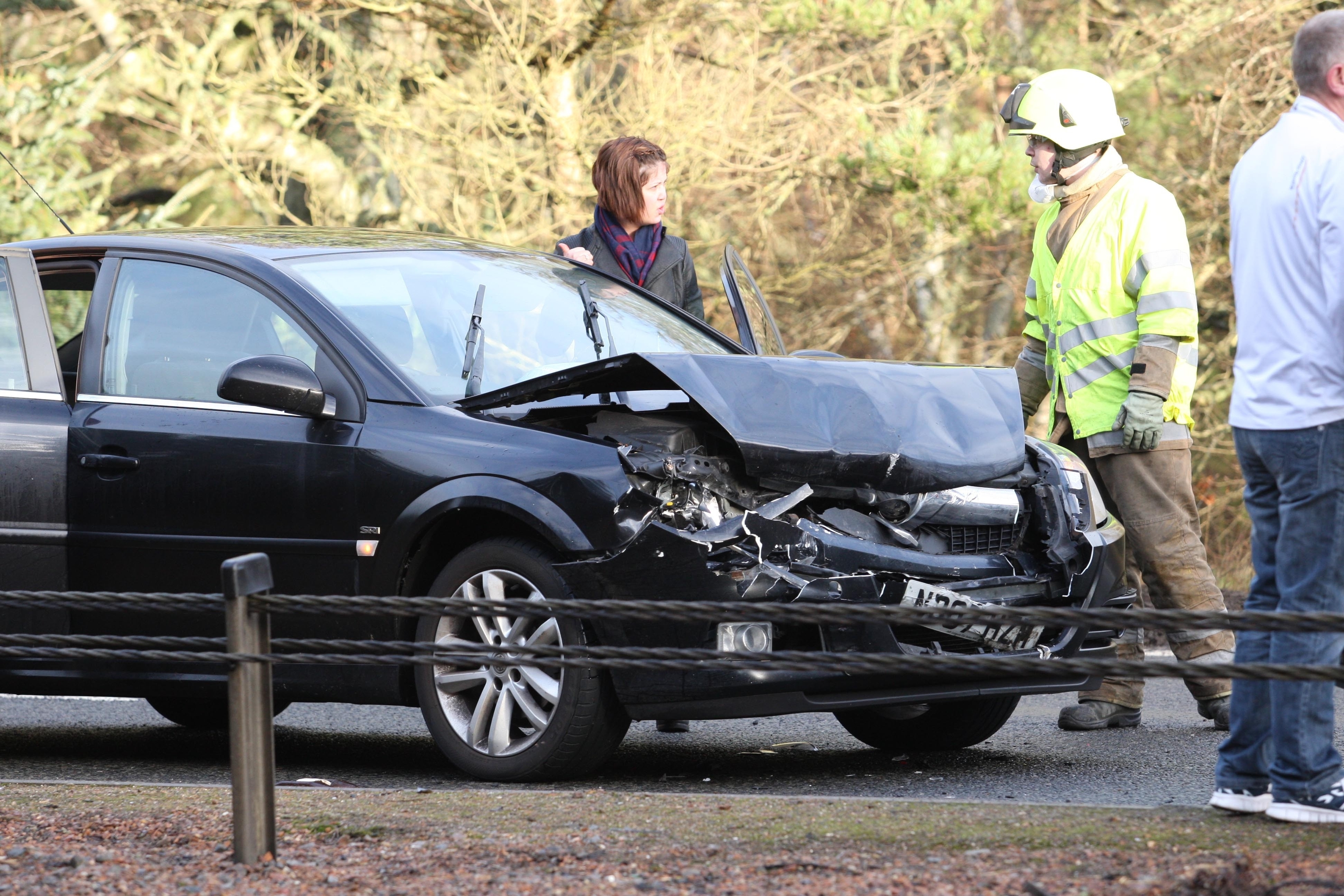 "I haven written to Transport Scotland asking if they were undertaken any impending works to improve the signage or road markings at this location, or indeed if they had plans to carry out any other improvement works.
"That said, all road users should drive to the conditions prevailing at the time they are on the road, they should be mindful of stopping and braking distances and of course all due care and attention should be taken."