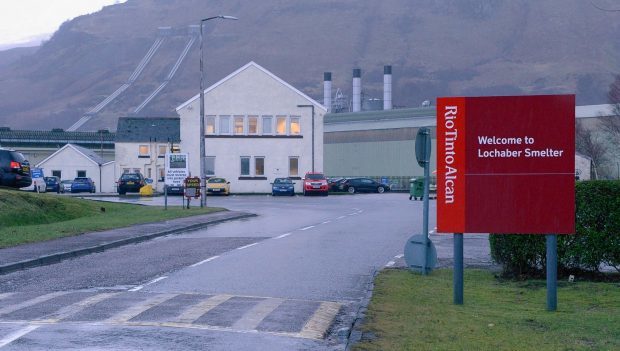 The closure of Fort William's historic aluminium smelter would be 700% more damaging to the local economy than Tata Steel's plans to shut down plants in Lanarkshire, according to council chiefs.
Business Minister Fergus Ewing and local authority leaders held a summit in the town yesterday to discuss a series of recent jobs blows to Lochaber.
Global mining giant Rio Tinto announced last month it was to conduct a strategic review of its operations in the Highlands – and that "all options will be considered".
The move plunged the future of hundreds of jobs connected to the Alcan aluminium plant and hydroelectric power stations in Fort William and Kinlochleven into doubt.
The smelter – which is the last of its kind in the UK and dates back to the 1920s – employs about 170 people directly, as well as supporting about 400 workers in supply chains.
The announcement was made just 24 hours after salmon farming firm Marine Harvest said it was axeing up to 100 posts in the region, including at its plants in Fort William and Mallaig.
After the meeting, Stuart Black, Highland Council's director of development and infrastructure, said yesterday the consequences would be more damaging than Tata Steel's controversial plans to scrap 270 posts in Lanarkshire.
"The recent announcement of the strategic review of the Rio Tinto smelter whose importance as a major employer in the Lochaber economy is seven times as significant as the Tata Steel works to Lanarkshire," he said.
"The impact of around 150 potential redundancies and the knock on effect on local contractors and suppliers within the local economy would be huge.
"Highland Council is keen to hear local concerns regarding employment and to see what it can do to further support the Lochaber economy."
Margaret Davidson, the leader of the local authority, said: "Today's meeting was very positive, with good engagement across partners and the community.
"Lochaber is reliant on key employers and extremely vulnerable to large scale job losses.
"This is a similar picture across much of the rest of Highland region."
She added: "I must stress however that Highland Council's continued commitment to the support and growth of Lochaber is very clear.
"Over £40million of funding has been invested in regeneration of the Fort William area, in schools, housing and buildings."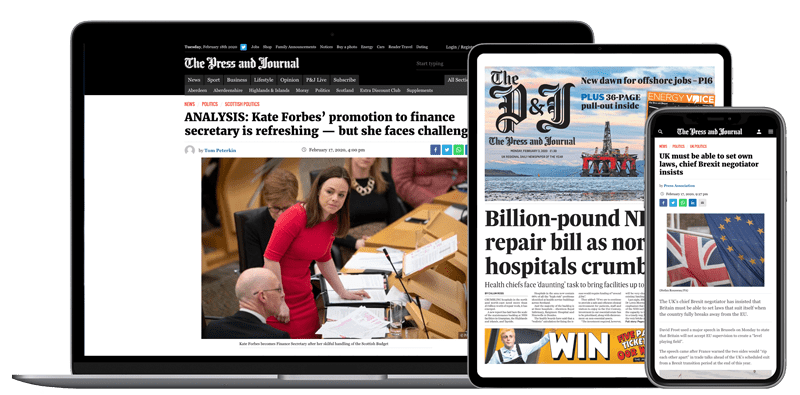 Help support quality local journalism … become a digital subscriber to The Press and Journal
For as little as £5.99 a month you can access all of our content, including Premium articles.
Subscribe