A Highland village was locked down yesterday amid fears of a gas explosion.
A major gas leak brought Muir of Ord to a standstill for several hours, with pupils kept in school and residents told to stay indoors.
The stench of gas spread for several miles after a main was ruptured during work on a replacement railway bridge.
Within minutes of the alarm being raised, a fleet of fire engines, police cars and gas engineers descended on the Ross-shire village.
Nearby Tarradale Primary School was instructed to keep its 200 pupils inside until the leak was dealt with, and Dingwall Academy pupils who live locally were also kept away.
Concerned parents were instructed not to approach the school as police set up a cordon, creating an exclusion zone amid fears of an explosion.
Roads were closed and trains were also halted.
One eye witness described the situation as "really frightening".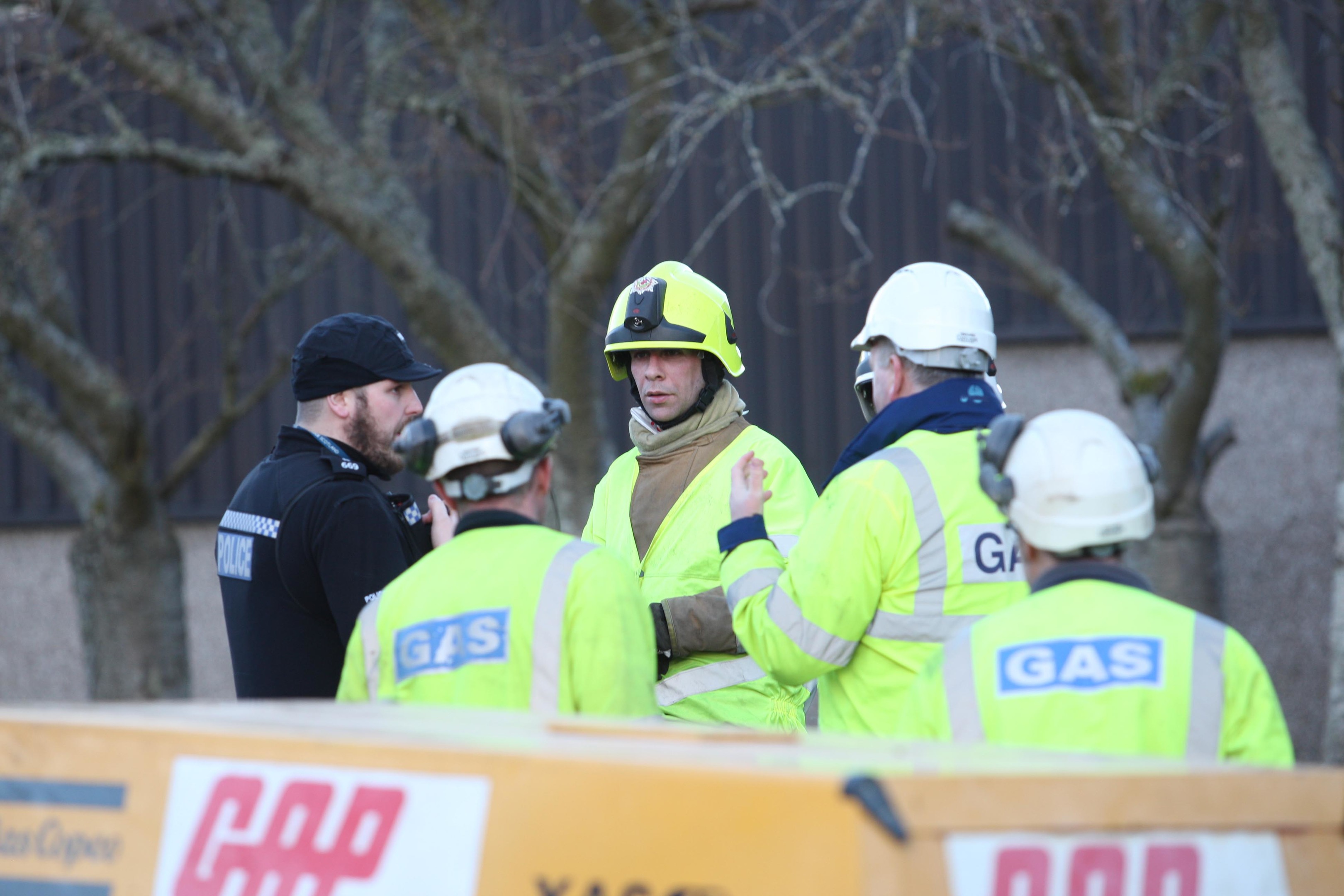 He said: "The gas escape could be heard yards away from its source. It sounded like a great waterfall.
"Muir of Ord was like a ghost town as nearby buildings and shops were evacuated."
Traffic diversions were enforced either side of the bridge, in the middle of the village, leaving motorists extensive detours to reach their destination.
Trains between Inverness and Wick, Kyle of Lochalsh, Dingwall and Ardgay were delayed due to the drama.
The all-clear was given two and a half hours later, at which time the road and rail blocks were finally lifted.
Speaking at the scene, Inverness and Nairn district fire manager Derek Wilkie said: "The gas was escaping under pressure. You could hear it from a distance away but that's quite normal in these conditions when it's leaking under pressure.
"We introduced cordons as a safety measure to prevent vehicle movements over the bridge and also trains going past and also pedestrians.
"Because cordons were put in place the risk to members of the public was limited."
A police spokesman said: "We received a report at around 2pm of a gas leak near the railway bridge. Members of the local community were advised to stay in their homes and close windows and doors until the matter was resolved.
"At around 4.30pm cordons around the area were lifted and the area deemed safe."
No-one from Glasgow-based civil engineering firm George Leslie, which was working on the bridge, could be contacted.
SGN engineers switched off the gas line to allow repairs to take place, leaving some homes close by temporarily without a supply.
Emergency agencies were last night urging people to check on their elderly and vulnerable neighbours to ensure they had necessary provisions.
A spokeswoman for SGN said: "A main was damaged by a third party. Our engineers attended the scene in our capacity as the local provider of the national gas emergency service to make the situation safe.
"The local gas network in Muir of Ord is owned and operated by ES Pipelines, an independent gas transporter.
"The network at this location is the responsibility of ES Pipelines. However, we are providing the emergency response for them.
"We appreciate it's not easy being without a gas supply and thank Muir of Ord residents for their patience while we're working to restore supplies."