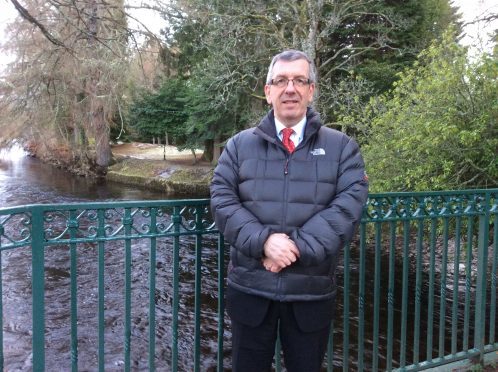 An e-petition has been launched by Highlands and Islands Labour MSP David Stewart asking the public to support his Preserve Our Ness Islands campaign.
Last month he highlighted that one of the Highland Capital's most popular beauty spots was at risk of severe flooding and regular closure because the cash-strapped council had to consider the economic benefit for building flood defences to protect it.
"I'm encouraging people to sign the petition to find some form of flood defence for this popular area," he said.
"I'm not talking about building a huge wall, but perhaps carrying out a survey to see how the banks can be reinforced or built up to save the area from continuing damage due to flooding.
"After I raised the issue in January, people have rallied to support action on the Islands, calling it the 'jewel in the crown' of the Inverness riverside."
He had asked Highland Council if it had plans to protect the Ness Islands area of Inverness after some constituents approached him about its regular closure due to flooding.
The local authority has been forced to stop the public using it on several occasions due to flooding and in 2014 had to postpone its popular Halloween celebrations on Ness Islands because it was water-logged again.
However, the council has now admitted that, because the area does not include any housing, businesses or "notable infrastructure", there would be no economic benefit to a flood defence for the Islands.
Mr Stewart says with climate change, the increased regularity of sever storms means Ness Islands would be flooded and closed on many more occasions.
"The question has to be asked, will it be eroded and damaged and disappear for future generations if we don't plan to take more long-term take action now?" said Mr Stewart.
The petition is at
http://www.ipetitions.com/petition/preserve-our-ness-islands