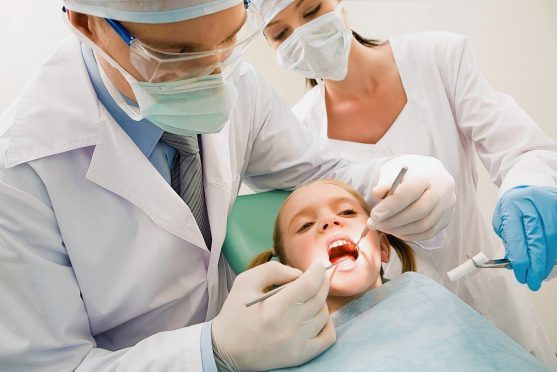 As many as 2,000 NHS patients in the north are being dumped by their dentists to make way for priority cases – including drug addicts.
Clinics in Inverness have issued letters advising people to find new practitioners because their current ones are being ring-fenced for "vulnerable" clients.
They include disabled patients, but also those with "problems of substance abuse".
The move was branded "shocking" by one north politician last night amid claims a "two-tier" system of treatment was being created.
It is understood there has already been flood of complaints from patients at Abban Street and Inverness Dental Centre clinics who have become victims of the Scottish Government policy.
One said she was "disillusioned" by the instruction from the health board and angry that "the ordinary person is being disadvantaged" by the policy.
The NHS letter says: "Although there is overall increased availability of NHS dental services, inequalities in oral health persist, with some of the most vulnerable experiencing the poorest oral health.
It adds: "The public dental service (PDS) has a key role in ensuring that services are delivered to those patients who cannot access care through a general dental practitioner (GDP)."
It says that may be for a variety of reasons such as patients with "physical and learning disabilities, serious medical conditions or are dentally anxious".
The letter warns that it is likely that waiting times for appointments over the next 18 months will increase.
It adds: "It will be necessary to transfer patients that do not have additional needs to a GDP practice that offers NHS dental services."
Highlands and Islands Conservative MSP Mary Scanlon said last night: "This is shocking. The fact that people are receiving a letter saying we now have a two-tier system, and that they have to seek appointments elsewhere, is of very serious concern.
"It's a retrograde step that takes us back 20 years when so many people were forced to take out private dental plans."
Alexandra Fraser, NHS Highland's dental service development manager, said: "We appreciate that for some patients that have been with a clinic for many years a change will be difficult.
"This change is essential if we're to have the capacity to provide services for patients with additional needs.
"It's the direction which the Scottish Government requires all health boards to take. Our funding for this service is being reduced accordingly."
She said it was anticipated the maximum number of patients transferred would be 2,000 and that there was capacity for about 2,700 additional clients with other dentists.
Public Health Minister Maureen Watt said: "This is about the balance of provision between alternative models of delivering NHS dental care and the best way for patients to access that care.
"There will be no change in service level for a patient who was previously seen by the PDS and is now being treated by a High Street dentist.
"We're committed to ensuring that patients who wish to have access to NHS dental services are able to do so."
The PDS was formed in 2013 by merging the "community dental service" and the "salaried general dental service."
It will only provide routine dental care for people where no GDP service is available, for example in remote locations.
The focus of PDS is to provide dental care for people with special care needs or where their circumstances prevent them from attending a GDP including "people with significant learning disabilities, the frail or housebound, people with problems of substance abuse and socially excluded groups, eg migrants and homeless people."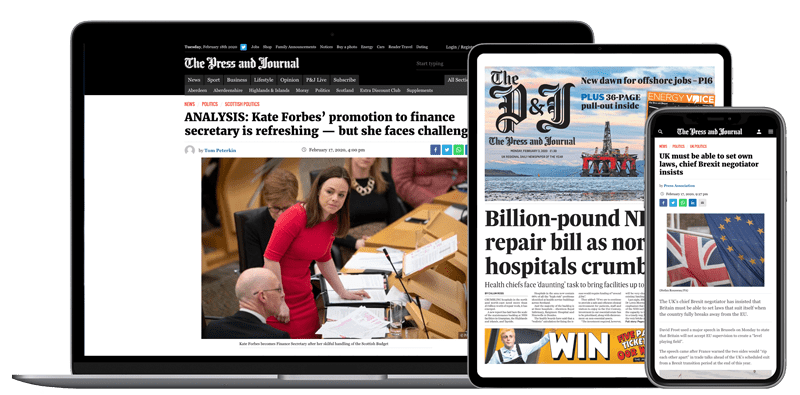 Help support quality local journalism … become a digital subscriber to The Press and Journal
For as little as £5.99 a month you can access all of our content, including Premium articles.
Subscribe