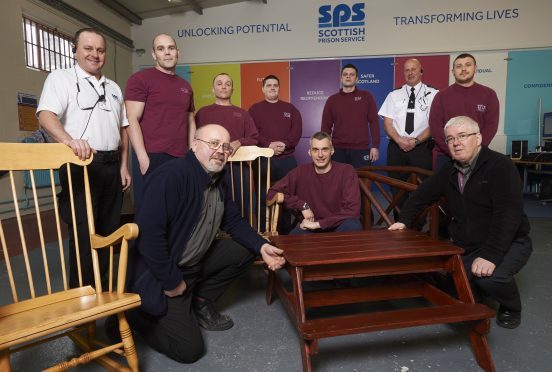 Inmates at Inverness Prison have offered a helping hand to local nursery children by giving some of their old classroom furniture a new lease of life.
The prisoners upcycled a range of tables, chairs and bookshelves as part of a community payback scheme, which also helps them learn helpful DIY skills.
The good-as-new items have now been returned to the children and enjoy pride of place at their new nursery building at Inverness College UHI's state of the art facility at Inverness Campus.
Irene McRae, childcare services manager at Inverness College UHI Nursery said: "When we moved to our fantastic new nursery building, we wanted to take as much of the older furniture with us to help retain a familiar environment for the children.
"When the prison offered to help us breathe new life into some of our favourite items, we jumped at the chance to provide them with a new project. We're really pleased with the results and can't thank the team at Inverness Prison enough for their hard work."
Prison governor Natalie Beal, added: "As part of our restorative justice approach we are very happy when we can contribute, even in a small way, to our local community.
"The prisoners involved in the project were happy to take part, in the knowledge they were giving something back to the local area. We are always willing to consider undertaking this sort of work.
"This is not the first time we have worked with Inverness College UHI and the wider University of the Highlands and Islands network and we are in discussion at present about potential research work in the prison and talking to groups of students about the work Scottish Prison Service does."
The nursery at Inverness College UHI caters for the children of students and staff aged zero to five.
Inverness College UHI has been in operation for more than 60 years and is an integral part of the local community. Home to more than 6,500 students the college offers flexible learning methods to suit a wide variety of student needs and locations.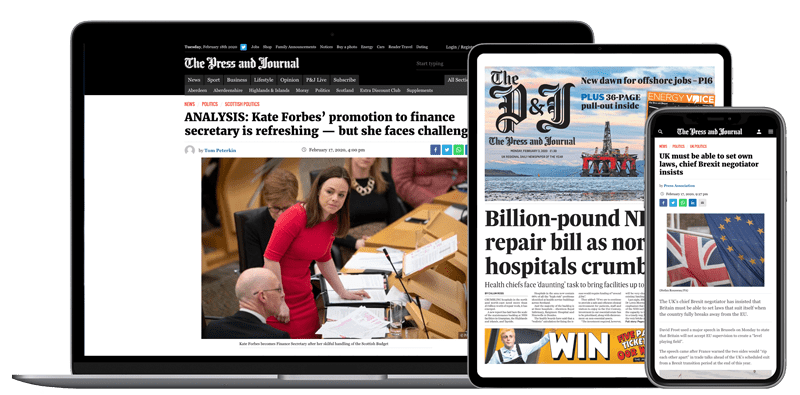 Help support quality local journalism … become a digital subscriber to The Press and Journal
For as little as £5.99 a month you can access all of our content, including Premium articles.
Subscribe