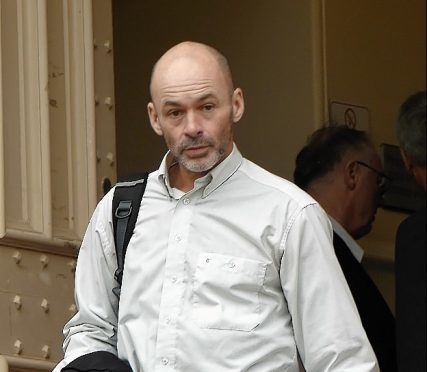 An Inverness man choked back tears as a jury acquitted him of sexually assaulting a teenage student in her bed with intent to rape her.
Alasdair Bone was 48 at the time and the woman just 19 on December 30, 2013, when they exchanged a series of explicit text messages before he walked round to her flat, entered and got into bed with her.
The alleged victim, who can't be named for legal reasons, claimed she was asleep and had not given her permission for Bone to be there.
She told Inverness Sheriff Court she was wakened by Bone, of 12 Glenurquhart Road,  lying on top of her and kissing her on the neck after he had taken off her lower clothing, leaving her naked from the waist down.
However the jury by a majority believed Bone's version of events – that he had reasonable belief that she wanted him to go to her flat and have sex.
He said she was awake and was assisted by her to take off her skintight jeans and underwear. While the jury considered their verdict, they asked to see the jeans before returning to the courtroom over an hour later to find Bone not guilty.
He was on the verge of tears in the dock and whispered "thank you" before leaving the courtroom to express his gratitude to lawyer Marc Dickson.
Asked if he was relieved by the verdict, Bone nodded his head but didn't wish to say anything more.
In a speech to the jury, Mr Dickson said: "The alleged victim didn't tell the truth and purposely intended to mislead about her relationship with my client.
"How credible is it that a pair of skinny fitted jeans were removed from her without her waking up as she claimed? She changed her mind. She got cold feet, he accepts that and does nothing after she gets up, grabs her phone and goes to the bathroom.
"Then he remains in the flat wondering what happened. Is that the action of a guilty man?" Mr Dickson asked the jurors.
They agreed and Mr Bone, who had no previous convictions, walked free.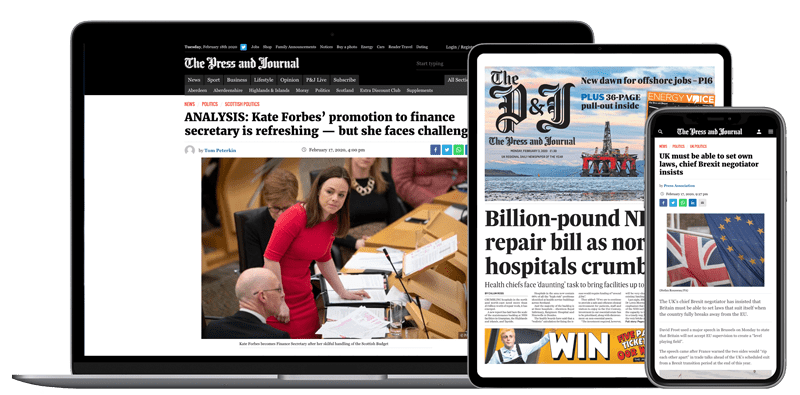 Help support quality local journalism … become a digital subscriber to The Press and Journal
For as little as £5.99 a month you can access all of our content, including Premium articles.
Subscribe