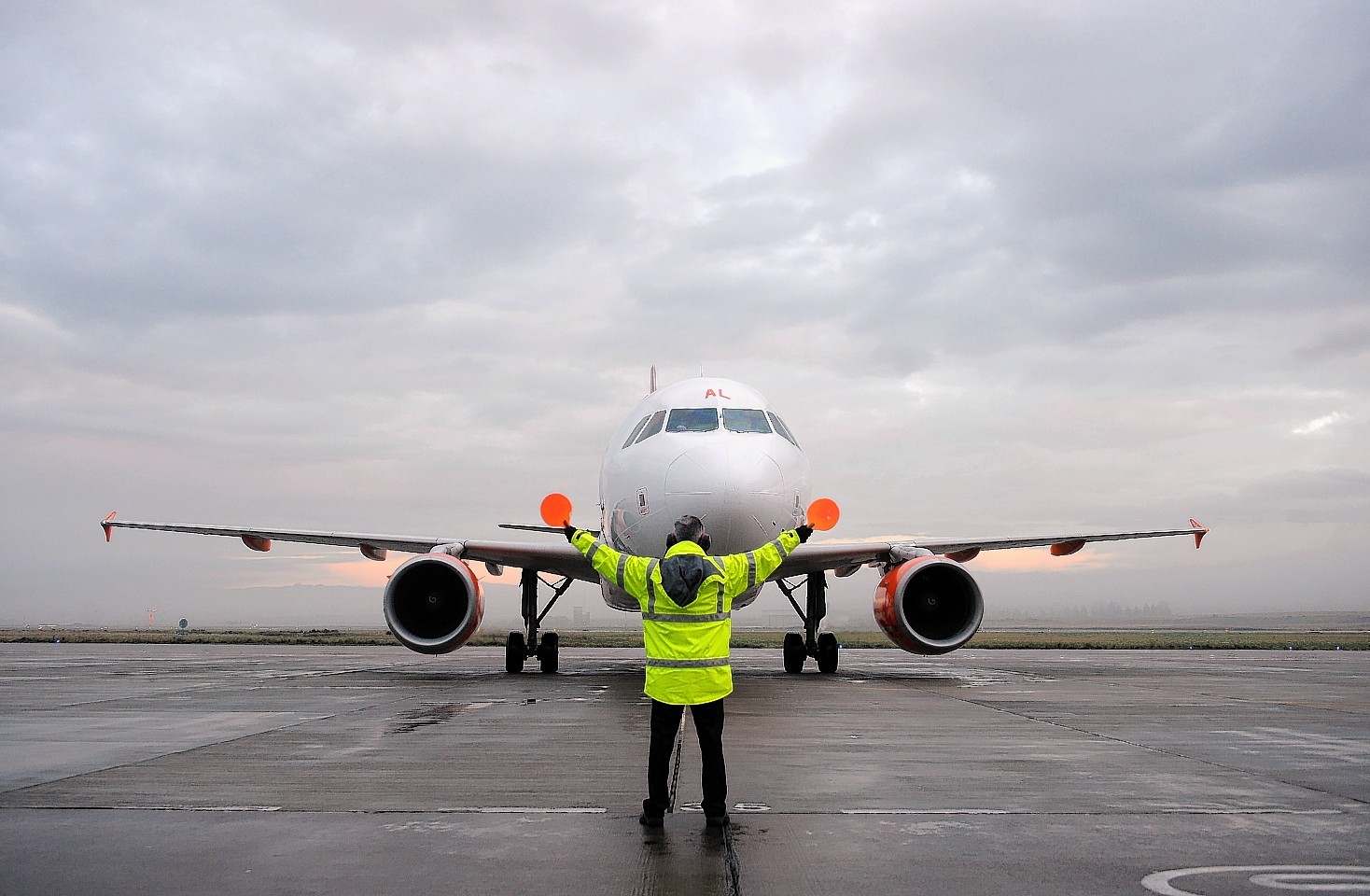 Bosses at Inverness Airport have unveiled plans to axe frontline jobs – triggering fears safety could be jeopardised and passengers could face delays.
Highlands and Islands Airports Ltd (Hial) confirmed yesterday it was locked in talks about redeploying "apron staff" who manage aircraft as they park at the Dalcross terminal.
The duties of the under-threat employees – which include clearing snow and ice from the runway – could now be left to firefighters.
Insiders claimed last night that the cost-cutting measure would be a "huge mistake" and could "put lives at risk".
But airport chiefs insisted they would "never implement any course of action" which would compromise safety.
The move emerged with the Scottish Government-owned operator poised to unveil plans for a major terminal expansion at Inverness to cater for the growing number of international flights arriving in the Highlands.
Details of the revamp are due to be announced tomorrow morning.
But yesterday it emerged that four marshals face being removed from their current posts and moved to work in the airport's security operation.
Trade union representatives raised concerns that the decision would impact on "operational efficiency", and cause delays for passengers.
And a source warned that firefighters would have to learn on the job, creating "possible gaps" in aircraft safety.
The insider told the Press and Journal: "This decision was taken by senior management and is a cost-cutting exercise.
"When, in this health and safety conscious age, do we potentially put lives at risk for what amounts to a trivial saving of a few pounds at best?
"This decision is a huge mistake and should be reversed immediately. An incident would cost a lot more, both financially and reputationally."
The staff currently direct planes in to park, de-ice and clear snow from the airfield and monitor the apron and taxiways for hazards and debris which could damage aircraft.
Hial is considering having the airport's fire service take on these duties – and said it was proposing the move because of a reduction to its revenue budget.
The body is currently in negotiations with the Prospect union, which said yesterday it had concerns about an impact on "operational efficiency".
Both sides last night said that discussions remained ongoing. It is understood that the change in the staff's duties could be made as early as mid-April.
Prospect negotiations officer, David Avery, said: "Hial is consulting with Prospect about the future of the apron-ops roles at Inverness.
"The company has committed to finding other work for the staff concerned, in line with Scottish ministers' commitment to no compulsory redundancies.
"Security is one of the areas where alternative work is being offered.
"Members have expressed concerns about the knock-on effect to the operational efficiency of the airport.
"The apron-ops team are well regarded by pilots and airlines and Prospect is concerned that the proposals to do away with a dedicated apron-ops function may lead to delays for passengers."
A spokesman for Hial said: "Hial, like other public sector bodies, has been subjected to a reduction in its revenue funding.
"This will inevitably impact upon how the business is run, and discussions are ongoing between staff and unions to identify possible options.
"However, Hial takes the safety of its staff and passengers extremely seriously and would never implement any course of action which saw this compromised."
Hial and Prospect were at loggerheads last year when security staff at Inverness Airport staged a 48-hour strike and a period of work-to-rule in a dispute over working conditions.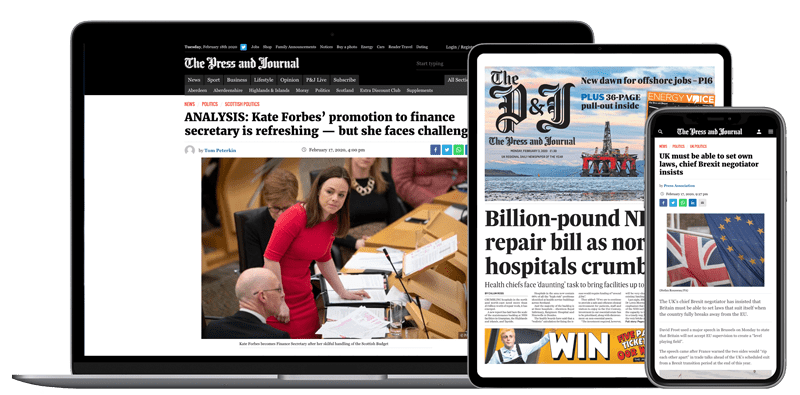 Help support quality local journalism … become a digital subscriber to The Press and Journal
For as little as £5.99 a month you can access all of our content, including Premium articles.
Subscribe