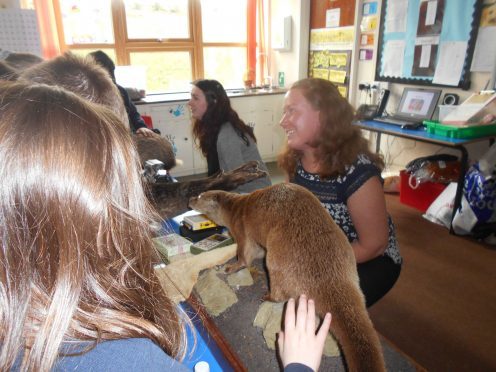 Primary 4 and 5 pupils at Avoch Primary School have been treated to an interactive wildlife lesson by two local environmental consultants from Inverness-based Atmos Consulting.
Sarah Rauch-Lynch and Kirsty McDonald brought along a number of examples of wildlife including a stuffed badger and seal and the skeleton of a bat. They talked to pupils about the signs to look out for when looking for these animals in the wild. Pupils had an opportunity to touch the various wildlife examples and learned about the different types of cameras used to watch and record the animals in their natural environment.
The children also learned the techniques that the experts use to find these animals, such as how to identify paw prints. Sarah and Kirsty also talked about the work they do to help prevent damage to this wildlife and their natural habitat when developing projects such as wind farms or hydro schemes to generate electricity from water.
After the presentation, one of the P4 pupils said: "I liked learning about how to identify paw prints! I will certainly be looking for them when I am out and about in the forest or at the beach."
A P5 pupil added: "I thought it was amazing that we could touch the animals to see what they feel like in real life".
Atmos Consulting Regional Director Greg Fullerton, added: "We were delighted to respond to the request to go and speak to pupils at Avoch Primary. It's great that Kirsty and Sarah were able to make it such an enjoyable experience for the children. Being able to give something back to the communities where we work is vitally important to us as a company. Presentations like these will help to raise awareness of environmental issues and, you never know, we may even have inspired some of them to follow a career in ecology or nature conservation in later life."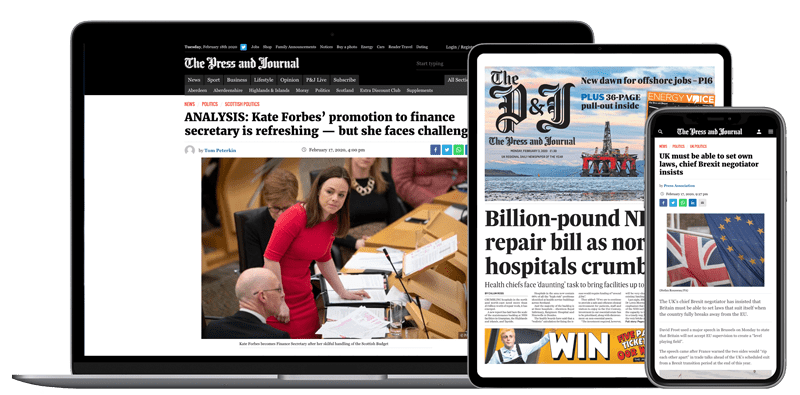 Help support quality local journalism … become a digital subscriber to The Press and Journal
For as little as £5.99 a month you can access all of our content, including Premium articles.
Subscribe