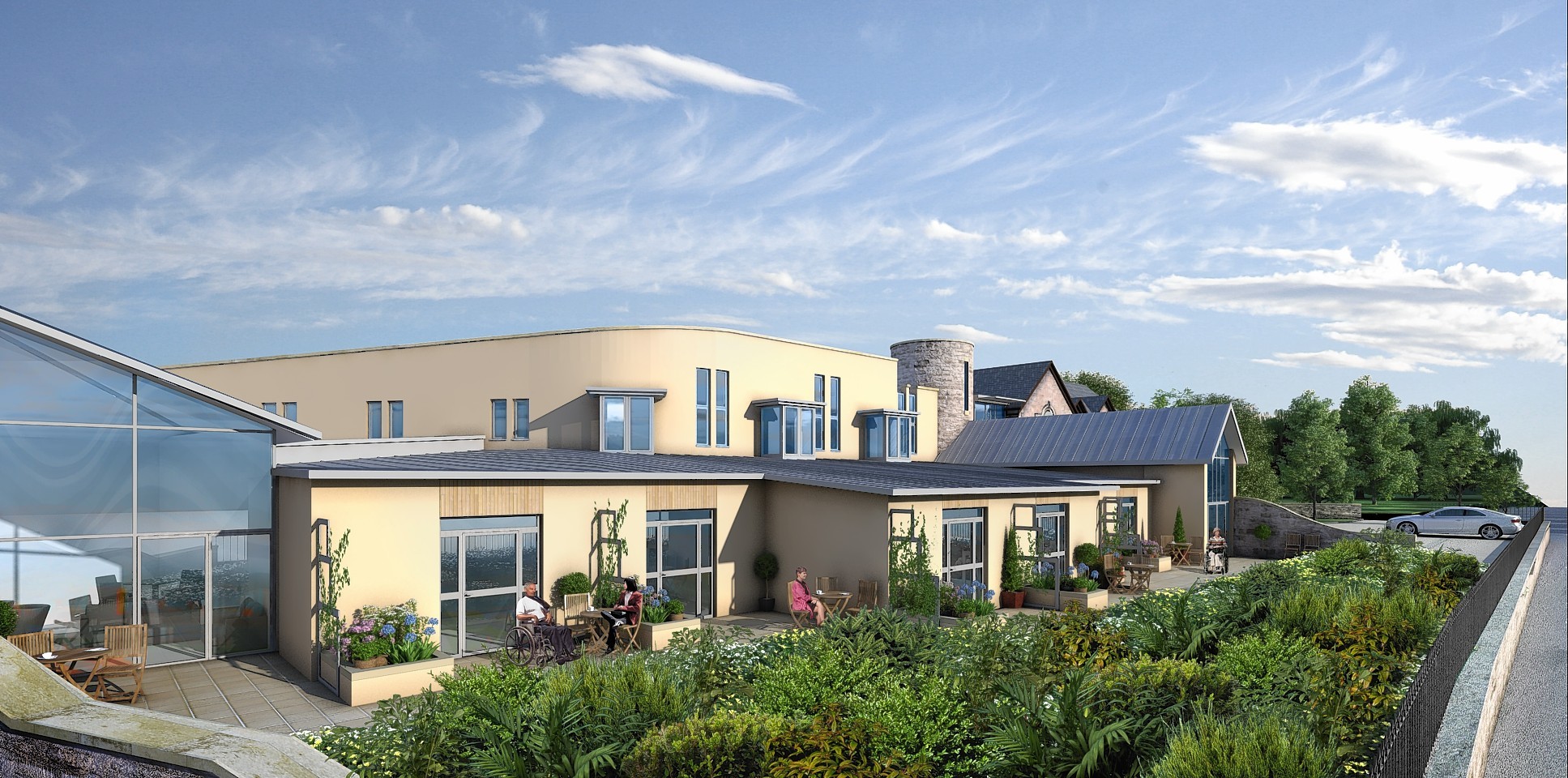 The Highland Hospice has hit new heights as the charity prepares a major fundraising push to complete the project.
The new £7.5million in-patient unit on the banks of the River Ness reached its highest point yesterday with a "topping out" ceremony held to celebrate.
The hospice's head of clinical services Kathryn Hamling joined Morrison Construction's regional director Donald Mclachlan to mark the event by finishing the stonework on the turret stair of the new building.
The new unit is due to open in October 2016 and will include nine single bedrooms and a shared room, as well as increased physiotherapy, occupational therapy and bereavement support facilities.
Ms Hamling said: "I strongly believe that our new inpatient unit will make a huge difference to hospice care in the Highlands.
"Respecting the privacy and dignity of those who we look after and their families is crucial. I work alongside dedicated professionals whose goal is to improve the end of life experience for those with life-shortening illness.
"Everyone goes the extra mile for those who the hospice cares for, and I feel privileged to be part of the organisation – particularly having joined at such a significant and exciting time."
Work began on the Bishops Road site in September last year after the previous inpatient unit was demolished.
And while the new building is rapidly taking shape, the charity is planning a final push to make sure they meet their public fundraising target.
The Project Build appeal has been running for two years to raise £4.5million for the new unit, with hospice reserves picking up the rest of the costs.
The public appeal is currently £880,000 short and a special fundraising week is being planned between April 25 and May 1 to close the gap.
While building work takes place on the riverside site, hospice services are currently based at temporary locations.
The inpatient unit is running from the Fyrish Ward of Invergordon's County Community Hospital, while the Netley Therapy Centre is based in Laxford House in the Cradlehall Business Park, Inverness.