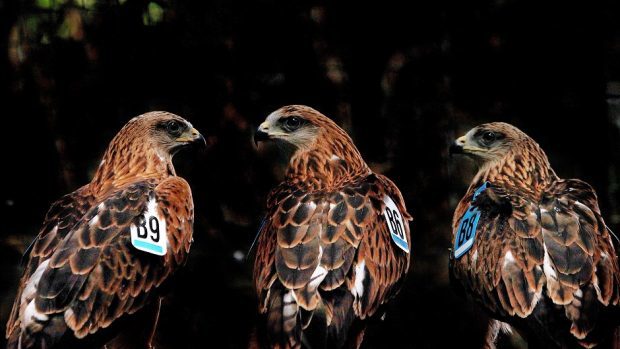 Police in the Highlands have revealed they are investigating nearly 100 incidents involving animals as they urged the public to view wildlife crime in the same way as drink-driving or sex abuse.
Recent cases in the north have included raptor poisoning, badger baiting, snare setting, freshwater pearl mussel theft, salmon and deer poaching – and even an incident of "dolphin disturbance".
A new group has now been established to try to improve the reporting of wildlife crimes in the region and prevent them in the future.
A top police officer said yesterday that he hoped and expected the group's three-year action plan could lead to a threefold rise in the number of incidents reported in the next year.
The issue of wildlife crime in the Highlands hit the headlines two years ago after 12 red kites and four buzzards died after being poisoned on the Black Isle.
The crime has never been solved and the police investigation remains ongoing.
Early figures show that there were a total of 83 wildlife crimes reported in the Highlands last year.
Police confirmed last night that live investigations were continuing into a dolphin disturbance case, an alleged breach of the international rules on protecting endangered species, as well as an illegal trapping incident, although the force would not comment on locations.
Launching the new wildlife crime strategy in Inverness, Chief Inspector Colin Gough said: "We're probably sitting on about 100 inquiries ongoing. Not all are crimes but we have to investigate them to prove or disprove them.
"That can range from raptor persecution, badger baiting, sites of scientific interest et cetera. We've got a broad spectrum there."
The new Highland branch of the Partnership Against Wildlife Crime (PAW) Scotland will include representatives from the police, council, Scottish Natural Heritage, RSPB Scotland, Scottish Land and Estates, National Farmers Union Scotland, Association of Salmon Fishery Boards and the Scottish Gamekeepers Association.
Mr Gough said: "I'm delighted that we're now in a position to get the right people round the table, and this document is not going to be one that's going to sit on a shelf and gather dust. I think we will make a real difference.
"In 12 months time when I come back to you and tell you that actually there's 300 wildlife crimes in Highland this year, don't be surprised, because that will be a positive outcome for us – that we've built the trust and information-sharing.
"We need to make wildlife crime as unacceptable as drink-driving, domestic violence, sexual crime et cetera – and I think we're on the right track to make a real difference."
Mr Gough also announced that Constable Dan Sutherland had been appointed as a permanent wildlife crime officer for Highland and Islands division following a successful six-month pilot.
Ian Wilson, of NFU Scotland, will chair the new group.
He said: "We in the farming industry welcome the formation of this group and hope that through education, enforcement and local buy-in we will see a reduction in wildlife crime throughout the region.
"Farmers in general are concerned by the nature of those carrying out many crimes, such as hare coursing and poaching, that they may also be linked to other types of rural crime and thefts from farm premises."
Chris Conroy, director of Ness District Salmon Fishery Board, said: "A strong local partnership is key to tackling salmon poaching.
"By raising awareness, enforcing the law and preventing the illegal exploitation of fish, we aim to maximise the numbers of salmon going on to spawn successfully, and in so doing safeguard the future of this important natural resource."
Councillor Audrey Sinclair, chairwoman of Highland Council's planning, development and infrastructure committee, said: "We welcome this new group, which we hope will tackle wildlife crime by addressing local concerns and raising awareness of the issues in Highland through a collaborative approach."