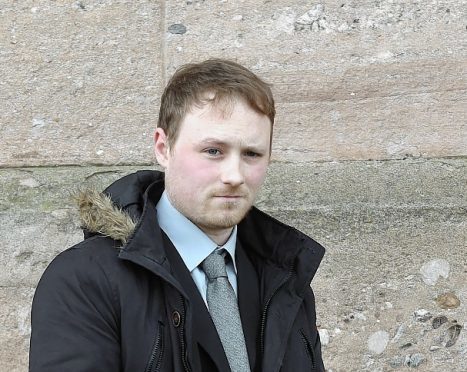 A father-of-two who caused a head-on collision with another car shook hands with his victim yesterday after being convicted of careless driving.
Paul McLaughlin, 25, had originally been charged with causing serious injury to Callum Stewart, 23, and himself by dangerous driving, but was convicted on the lesser charge.
The carer was fined £700 and banned from driving for eight months by Sheriff Gordon Fleetwood.
Speaking outside Inverness Sheriff Court after the verdict, McLaughlin said: "Obviously my driving was careless and I hope Callum can move on, make a full recovery and receive a payout from my insurance.
"I feel terrible for him and I am genuinely sorry for what happened and the first thing I asked when I woke up in hospital was 'how is the other guy?' I made a mistake and never intended to hurt anyone."
The two day trial heard how McLaughlin was returning home from work along an unclassified road from Kirkhill leading on to the A862 Inverness to Beauly road near Conon Bank Farm on February 4, 2014.
He accepted that although he was not speeding in his Nissan Qashqai, he was travelling too fast for the approach to the junction leading on to the main road and carried on into the path of Callum Stewart's Vauxhall Astra.
Both vehicles were extensively damaged and eyewitnesses to the head-on collision spoke of "an explosion" as the two vehicles smashed into each other.
The two young men spent several days in hospital undergoing surgery to abdominal injuries. Callum Stewart also suffered a smashed knee cap as well as other injuries which has ended his hopes of a welding career as well as his sporting ambitions.
He decided not to comment after the case but accepted McLaughlin's handshake.
Fiscal Roderick Urquhart asked the jury to convict on the more serious charge, casting doubt on the animal explanation.
"No-one saw him swerve to avoid any animal. He approached the junction at too high a speed. Even if there had been an animal, he should have been able to cope. Why did he not brake? He carried on at the same speed on to a major road."
But defence lawyer Mike Chapman asked the jury to acquit or convict on the less serious charge of careless driving.
Sentencing McLaughlin, the Sheriff told him: "This was a serious piece of careless driving."
McLaughlin now has to wait to hear if he will keep his job after being disqualified from driving.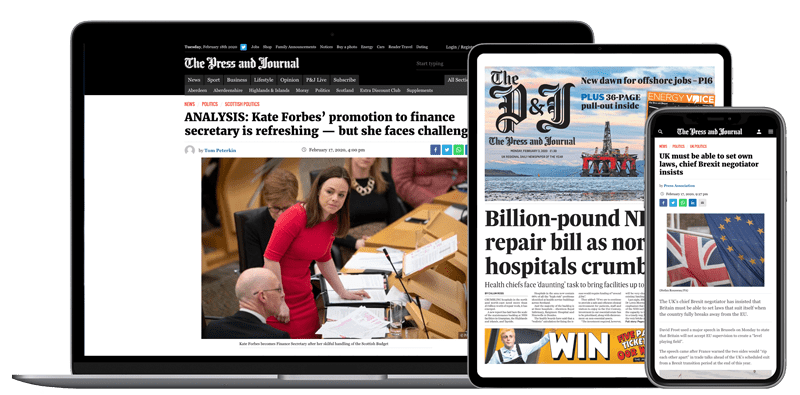 Help support quality local journalism … become a digital subscriber to The Press and Journal
For as little as £5.99 a month you can access all of our content, including Premium articles.
Subscribe