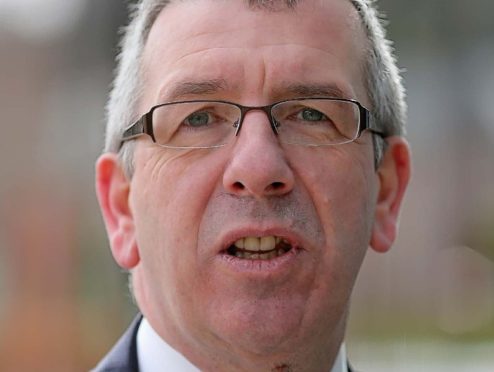 Plans to close the police control room in Inverness should be postponed until after a fatal accident inquiry (FAI) into last year's M9 tragedy, according to a north politician.
Lamara Bell and John Yuill were left in the wreckage of their vehicle for three days – despite a member of the public reporting the motorway accident to police.
Scottish Election Labour candidate for Inverness and Nairn David Stewart has now said plans to close the Inverness control room should be stopped until after the outcome of a FAI into the tragic deaths.
The current plan is that, from August, Highlanders will speak to staff in Dundee, rather than Inverness, when they dial 101 or 999.
Mr Stewart said: "I and my colleague Rhoda Grant have been calling for a halt to this closure plan for some considerable time and at least until all the recommendations of the HMIC (HM Inspectorate of Constabulary) have been instigated and set up with regards to control rooms.
"The outgoing Lord Advocate Frank Mulholland has apparently gone on record as saying: 'It is inconceivable that a FAI would not be held into the deaths of Lamara Bell and John Yuill'.
"It is therefore not beyond the realm of possibility, that the Government's strategy of culling police support staff numbers to maintain front line police officer numbers as they strived to make massive financial savings, played a part in the error that was made by Police Scotland in dealing with this particular sad and unfortunate incident."
He added that the public needed to be reassured that the police service that protects and serves them is fully functional and 100 per cent fit for purpose.
Mr Stewart said: "They need to know and the front line officers risking their lives for our safety have to know, that the best support they can expect is behind them and that they are attending incidents with as full a picture and knowledge of the incident as possible.
"It makes common sense and not political points scoring to halt all control room closures until all the facts and surrounding circumstances have been aired, heard and disseminated and lessons have been learned."