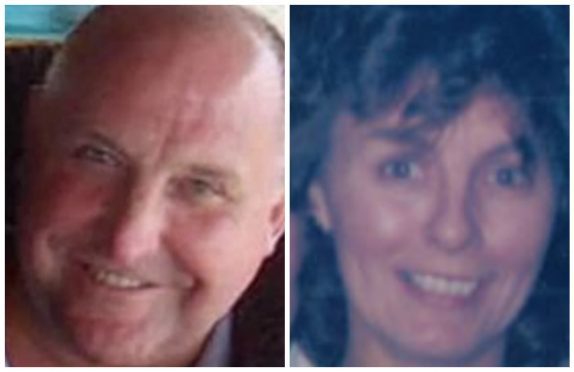 Heartbroken family, friends and colleagues have paid emotional tribute to a police officer from Inverness whose shocking murder in London has gripped the country.
Gordon Semple, who disappeared on April 1, was described as a "gentleman" with an "infectious smile" by those who knew him as they struggled to come to terms with their loss.
The 59-year-old's remains were discovered in a flat on a city housing estate amid what neighbours described as a "smell of death".
And the Press and Journal can today reveal that Mr Semple was a school classmate of Liz Mackay – who was allegedly murdered in Inverness last week.
The two victims were born within three months of each other in the Highland capital, grew up in the same neighbourhood and both attended Inverness High School.
Mr Semple, a serving Metropolitan Police officer in London, was reported missing by his partner Gary Meeks after failing to return home from work last Friday – one day after Ms Mackay's body was found in Inverness.
A 49-year-old man was arrested in south London's Peabody Estate on suspicion of murder late on Thursday after human remains were discovered.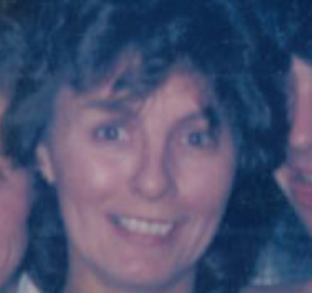 In an horrific glimpse of what might have happened, Mr Semple's colleagues said the condition of his remains meant it might be "some time" before he was formally identified.
A neighbour of the flat at the centre of the investigation yesterday revealed he had contacted the police after going next door to complain about the small.
Neighbour Martin Harris, 49, knocked on the man's door after his brother, Stephen, had complained about the smell, and was met by a man wearing nothing but Speedos and a pair of glasses – who calmly told him that he was "cooking for a mate".
Mr Semple is understood to have left Inverness when he was 18 to work in the banking sector and then joined the police, although several close relatives remain in the Highland capital.
His older brother Ronnie, an Inverness taxi driver, said yesterday the world would be a worse place without him.
"On behalf of Gordon's partner Gary, my wife Maureen, Gordon's nephew Paul, niece Kerry and I, I would like to thank everyone for their kind thoughts during the past dreadful week. It has been a terrible time for us all, especially Gary," he said in a statement.
"Gordon will be sadly missed by all of his immediate family, his colleagues in the Met Police, former Bank of Scotland colleagues in Inverness and London, friends from his Tartan Army days, but most of all the hardest loss is for Gary at this time.
"Gordon was a much loved partner, brother, brother-in-law, uncle and cousin and our world will be a worse place without him."
Hundreds of friends and colleagues from across the country took to social media yesterday to pay tribute to Mr Semple and share their stories about him.
Former London paramedic Giles Smith said: "Very sad to hear this news. I knew of Gordon when I worked for London Ambulance Service and he saved me from being attacked whilst doing my job one day. Such a caring guy who will be missed."
Mr Semple, who lived in Greenhithe, Dartford, was a serving police constable working in the antisocial behaviour team at Westminster City Council.
He had last been seen alive after attending a meeting at the Shard skyscraper in the London Bridge area last Friday.
Mr Harris, the neighbour of the accused man, said: "My brother complained about the smell on Tuesday and asked me to go and complain. I banged on the door and a man answered wearing Speedos and a pair of glasses."
He said that there was a "terrible stench", adding: "I asked what as going on and he said he was cooking for a mate."
Heather Brown, 55, who also lives on the Peabody Estate in Southwark Street, said the accused had put scented candles outside his flat because of the smell.
Metropolitan Police commander Alison Newcomb said: "A man arrested on suspicion of murder remains in our custody and is being questioned by detectives from the Homicide and Major Crime Command. They have been leading our search to find missing PC Gordon Semple.
"Gordon was reported missing on April 1 and we have been working hard to find him. On Thursday afternoon we were called by a member of the public to an address on the Peabody Estate in Southwark Street, SE1.
"At that address a man was arrested and human remains were discovered. Due to the condition of those human remains it will take some time for cause of death to be established and for formal identification to take place.
"At this point I do not wish to speculate on what has happened."
She added: "My thoughts are with Gordon's family and friends at this time of personal tragedy.
"This is a very sad day for Gordon's colleagues. There are many officers who have served London alongside Gordon during his 30 year career who will acutely feel his loss."