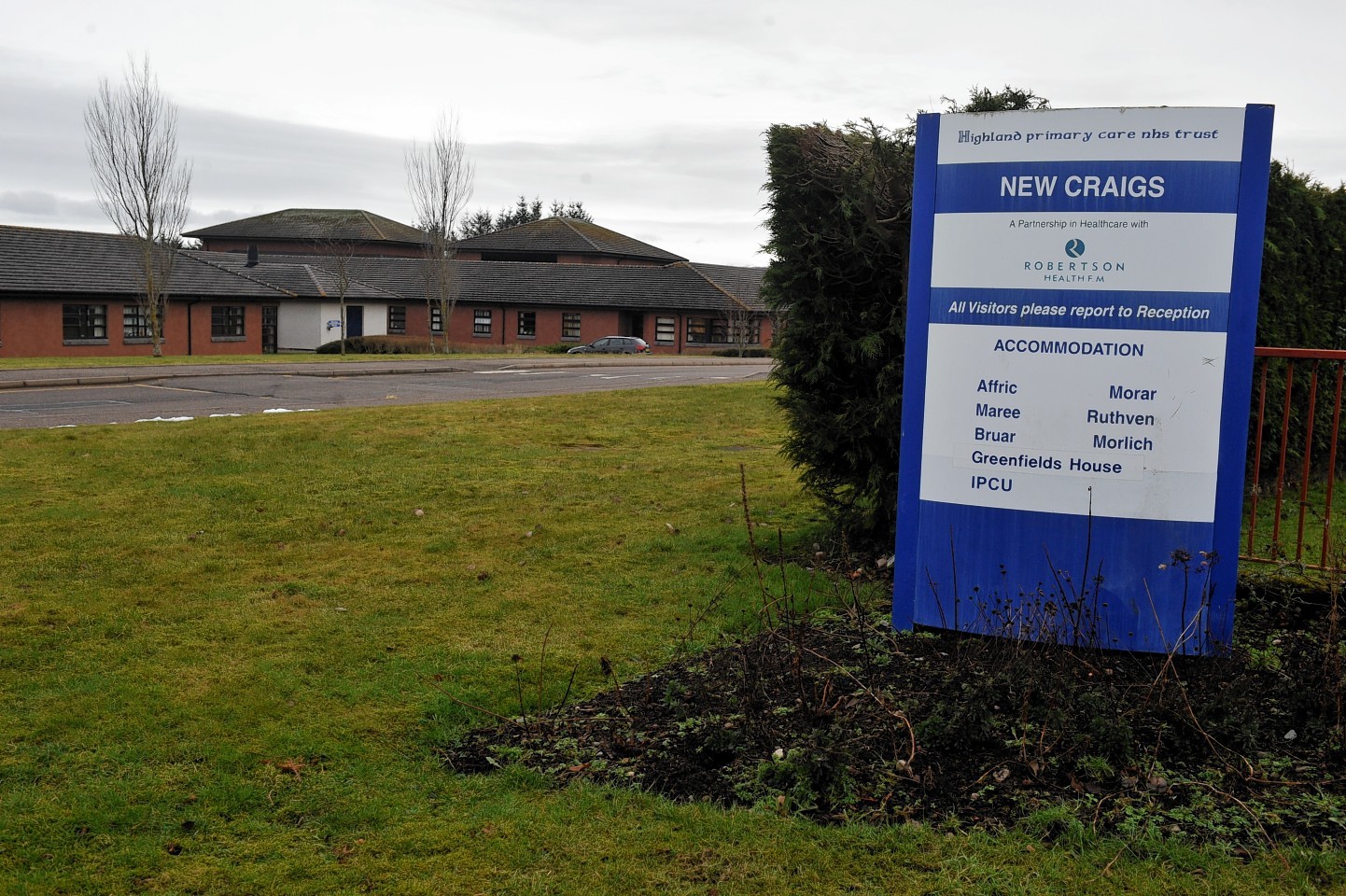 An award-winning Inverness nurse has been suspended for a year for failing to tell her bosses about two drink driving convictions which happened in the space of six days.
Virginia Murchison was suspended following the ruling by the Nursing and Midwifery Council (NMC) panel on April 1. In 2009, she won the Better Health Award in her role at New Craigs hospital for her work on substance misuse with staff and patients.
The 51-year-old, of Miers Avenue, Drakies, was convicted on April 19, 2014, for separate drink driving offences which took place on April 12 and 18 that year.
Yesterday she declined to comment on her suspension, but it is understood that at the time of her drink driving convictions her husband was battling a life-threatening illness.
The first offence occurred when police saw Mrs Murchison leave a convenience store with a bottle of wine and get into the driver's side of her car and switch on the engine. She was stopped and found to be more than twice the legal drink drive limit at the time.
Six days later Mrs Murchison was visited at home by officers after being accused of suspected drink driving that evening, and she admitted the crime and was found to be more than three times the legal limit at the time.
But on December 31, 2014, police made a referral to the NMC about her convictions, and it transpired that she failed to notify the NMC of them.
The NMC found that this "amounted to a significant departure from the standards to be expected of a registered nurse."
And between February 17 and July 29, 2015, she did not respond to "a number of requests" from the NMC for information such as employment details, as well as evidence of her good health and a GP's letter.
The panel therefore ruled that her fitness to practice was impaired due to her convictions and misconduct.
The NMC report stated: "The panel considered that Mrs Murchison's convictions were of a nature such as to bring the profession into disrepute.
"In addition, by breaking the law and failing to bring the matter to the attention of her regulator, the panel considered that
Mrs Murchison had breached a fundamental tenet of the profession by failing to uphold the standards of the profession."
The report added: "The panel concluded that a striking off order would be disproportionate and was not necessary, as a suspension order would be a sufficient sanction to address the risk of repetition and satisfy the public interest considerations in this case."
An 18-month interim suspension order has also been made to allow for the possibility of an appeal being brought and determined within 28 days.