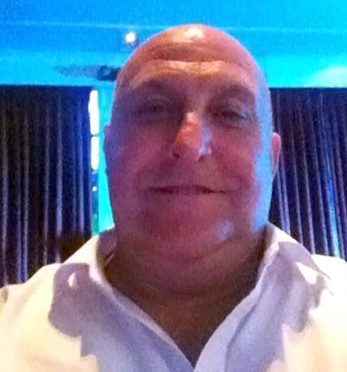 From Shetland to France, hundreds of former colleagues and family friends shared their memories yesterday of a "great cop" and "lovely man" who had touched their lives.
Tributes flooded in throughout the day for Gordon Semple after the 59-year-old Inverness man's remains were found in a London flat on Thursday night.
Caroline McKenzie, owner of the Scalloway Hotel on Shetland, said: "Shocked and saddened to hear about Gordon. Our thoughts are with family, friends and colleagues."
Rona Tynan, from the Highland capital, said: "We met him a few years ago in our local pub in Inverness.
"My husband knew him. Have heard he was a great cop – old school. Very, very sad reading this news."
Chris Rooth, who lives in Reims, France, posted on social media: "I had the pleasure to work with Gordon in the 90s for a few years. He was always there for everyone and a tremendously reliable colleague. Shocking news, RIP."
Colleagues from the Westminster City Council anti-social behaviour unit also spoke of their shock.
Kathy Whittington said: "Absolutely devastated that I'm not going to see your face at work anymore Gordon. Much love goes out to your family at the very difficult time."
Fellow co-worker Klaudija Green wrote: "I am numb with shock. My thoughts are with his family at this difficult time. He has been incredible support to me in the last eight months. So, so sad."
Inverness-raised Davie Bowman, assistant secretary at Communication Workers Union, posted: "Devastated at the news and our thoughts are with Ronnie Semple, Maureen Semple, Kerry, Gary and all the family. RIP Gordon, you will be sadly missed by many."
John Von Kreuz, from London, said: "I will miss Gordon's cheeky sense of humour. He was very much his own man but generously shared his experience and knowledge. He was such a helpful man and I too will miss him. His family and loved ones are in my prayers.
James Watts said: "I knew Gordon as an acquaintance from our local London pub. Lovely friendly man – really enjoyed our chats.
"All of us at the pub have been putting out appeals on Facebook in the last week in the hope for a positive outcome.
"I'm sure everyone is deeply saddened by this news, and our thoughts will be with you all at this time. Take good care."