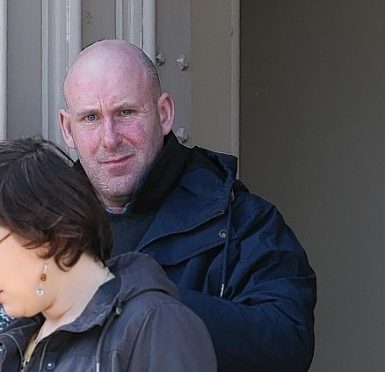 An Inverness man has been found guilty of exposing himself in front of two police officers in the city centre.
Karl Macdonald had denied committing the public indecency offence in Bank Street in the early hours of December 13.
But Sheriff David Sutherland said he was "satisfied the Crown had proved their case beyond reasonable doubt" and deferred sentence on the 40-year-old until May 16.
Macdonald, of 31 Kessock Avenue, admitted a second charge of carrying 1.7 grams of cannabis resin on the night in question.
Yesterday, the trial at Inverness Sheriff Court heard from two police witnesses, Constables Allan Cameron and Greig Millar, who were on foot patrol in the area at the time of the incident.
Constable Cameron said that while walking from Bank Lane on to Church Street the officers were approached by a member of the public who had seen "a man exposing himself down the lane".
He said that when they walked back down the lane towards Bank Street, they saw Macdonald standing opposite the Mercure Hotel, facing the River Ness and carrying out a sex act.
Constable Cameron said that he told Macdonald to "sort himself out and take a seat" adding: "He was under the influence of alcohol and he was flustered."
Fiscal depute David Morton asked Constable Cameron whether Macdonald could have been urinating, to which he replied: "No. While we were speaking to him he mentioned he had been urinating.
"He had his back to a low wall behind him which would have been the opportune place to urinate."
Macdonald's defence agent, solicitor Patrick O'Dea, suggested to Constable Cameron that his client had been going to the toilet in the street.
Constable Cameron replied: "If any reasonable person wanted to urinate on a cold night at 3am there is a perfectly dark lane and wall behind him where he can turn and face.
"There is no shortage of dark alleys that he could have used."